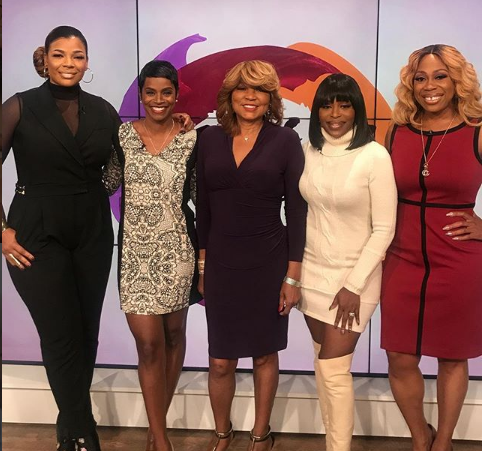 The matriarch of the Braxton musical family knows that talking publicly about the alleged domestic violence perpetrated by Vincent Herbert greatly angers her daughter Tamar Braxton. Reportedly, Evelyn and Tamar Braxton did not speak to one other for a while after the mother first revealed the abuse to TMZ at the Los Angeles International Airport earlier this month. 
Well, the dam must have burst around Evelyn Braxton's soul because she can't stop talking about it now – regardless of how it impacts her relationship with arguably her most visible daughter.
Evelyn Braxton has been super vocal about Vince keeping his hands off of Tamar, alleging he's been abusive throughout their marriage. The mother visited  "Sister Circle" TV and gave details about one of Vince's alleged scary abuse episodes. Evelyn said the fight between Vince and Tamar made her think "the elevator" was falling.
"I ran back to the room, because the baby was in the bed with me. I was very much afraid for the baby. I put a chair behind the door. I barricaded myself in the room, and held that baby all night long. That's no way, no way for anyone to live," she recalled.
Evelyn recently told the "Rickey Smiley Morning Show",  "I think Vincent is a bully, fighting, cursing, name-calling … What bothers me is that the baby is right there in the midst of it."
Hit the flip to find out why Evelyn opted to not call the police on Vince during their fight.