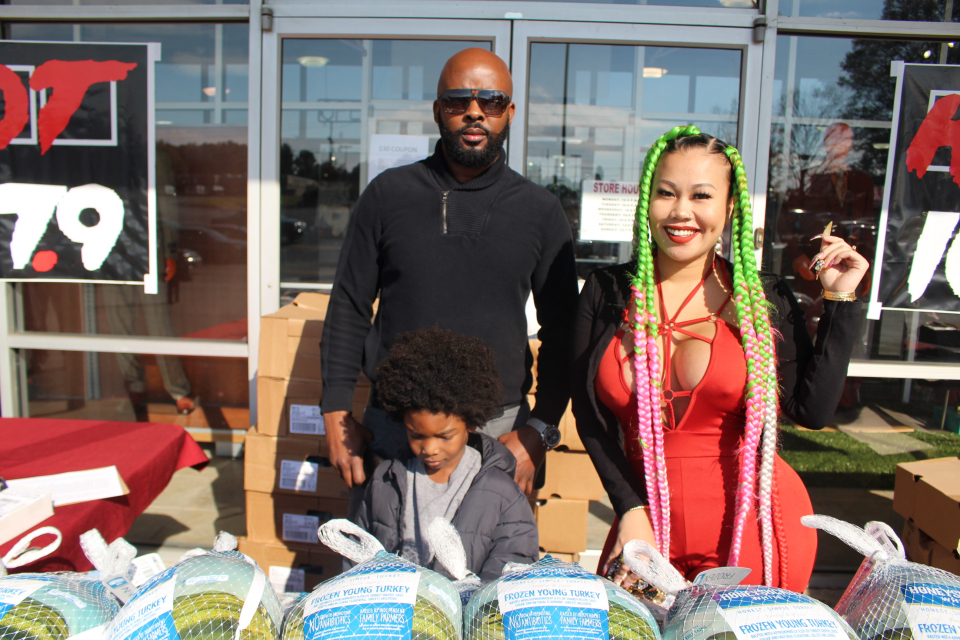 Businessman Reginald Greene, known as the "Super Lawyer" and owner of Greene Legal Group teamed up with Radio One and D&K Suit City to distribute 500 turkeys to registered applicants at the D&K Suit City Morrow and Stone Mountain locations. "Love & Hip Hop Atanta" star Lovely Mimi and her family joined in on this philanthropic event to help pass out the turkeys.
Each recipient of a turkey was required to go online and not only register for a free turkey but they also had to go to the website of Greene Legal Group and subscribe for their name to be qualified to receive a free turkey.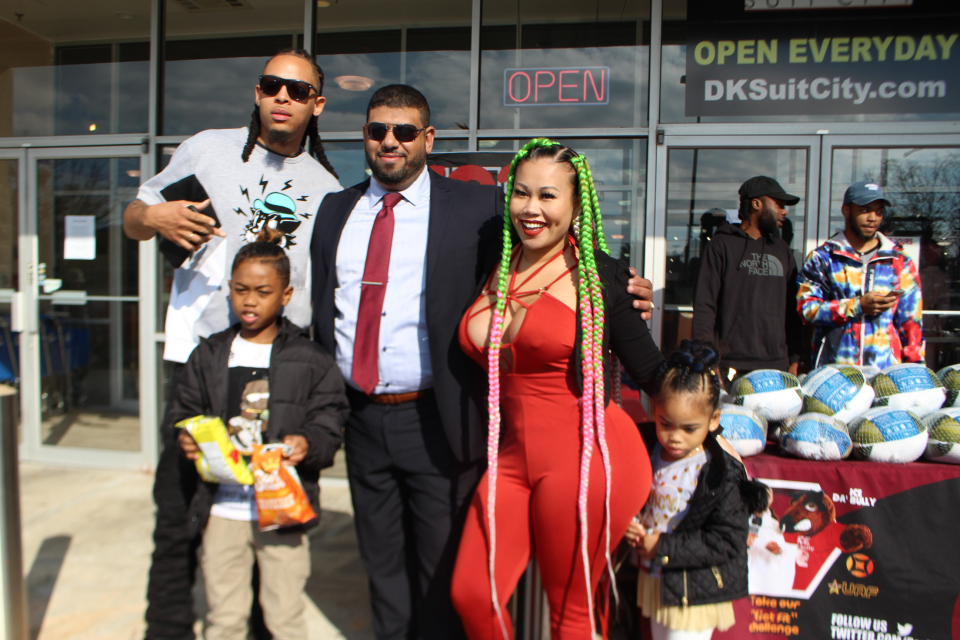 With all the backlash reality television stars receive we asked Lovely Mimi and her husband-manager why it was important for them to show up today and give back:
"We were awaiting the perfect opportunity to take our family out and give back to the community. I love these type of events because I love connecting with the fans and letting them see how normal I am and a real person, not just a loud mouth person being messy like they want us to be for reality tv. I'm a business owner, a wife a mom and I bring my kids with me to help. We are real family over here and I thank the Super Lawyer for the opportunity to be a part of his community event," she said.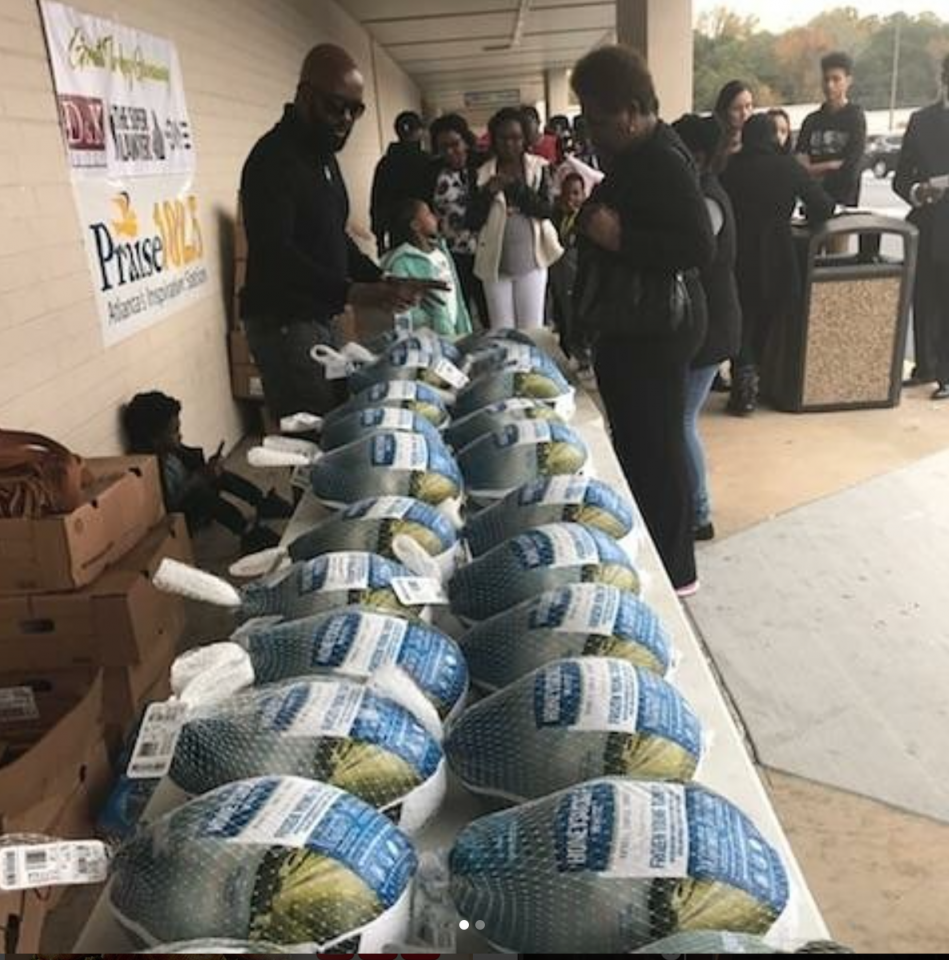 There were hot dogs, hamburgers on the grill, and giveaways and prizes and games for the kids provided by Positive American Youth. But the cutest thing was the Super Lawyer's son standing side by side navigating the live stream on Instagram of his dad passing out turkeys. He was very focused. It's great to see fathers and families working together this time of the year when everyone is in the giving spirit.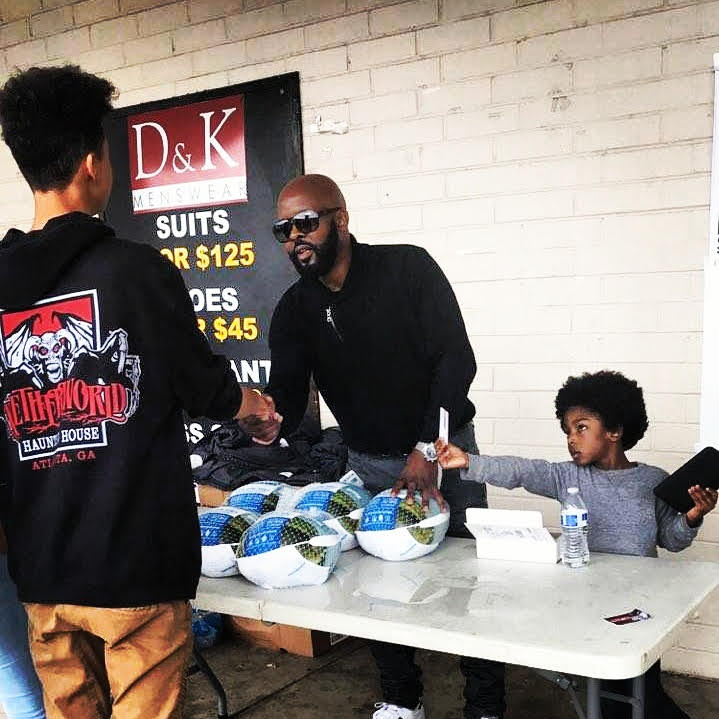 Check out the photo gallery after the break.