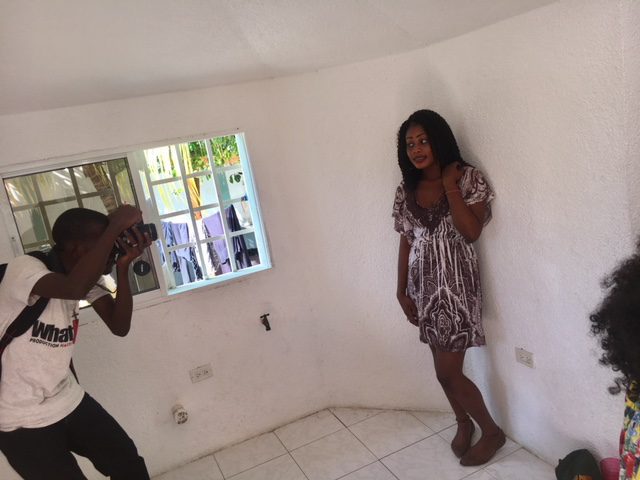 Melanie Mitchell rounded out a team of beauty industry professionals who traveled to the coastal communal country of Montrouis, Haiti for the All About Beauty missions trip. For one week Mitchell along with Amy Fletcher, founder of House of Hope and Marie Renee Thadal, chair of the New York Society of Cosmetic Chemists (NYSCC) and business development, Coptis, Inc. uplifted, educated and inspired the Caribbean residents with information and useful tips on hygiene, wellness, personal care product development and technology. The team of beauty experts made their maiden voyage for the Pearl of the Antilles the week of Thanksgiving.
Mitchell, a public relations specialist and founder of Gourmet Body Pastries skin care, says "Gourmet Body Pastries skin care was founded on the principals of making an impact in the lives of others through offering a healthier skincare option. Traveling to Haiti to teach and empower this community of women was life changing for me."
Gourmet Body Pastries skin care was created out of a desire to use healthier body and hair care products. In December 2009, a close friend of Mitchell's was diagnosed with Stage 3 estrogen receptive breast cancer the desire grew. Out of extreme concern for the friend's unusual diagnosis, the research on the benefits of using more natural products began. Mitchell started the business in her kitchen. Today, Gourmet Body Pastries is traveling across Caribbean waters.
After meeting at Cosmoprof North America, Mitchell and Thadal quickly realized they had a common goal – to become agents for global transformation. They decided to combine forces and bring awareness to the Haitian community of Montrouis, and "All About Beauty" mission trip was born.
"One of the primary goals of this mission trip was to not only position each participant as an agent for global transformation but to bring a much needed development program to the residents of the community," Mitchell avers.
"There was such a need that one week was not nearly enough time. The Project House of Hope is doing an amazing job empowering the Montrouis community but definitely could use help. One of the core programs of The Project House of Hope is the women's empowerment program which is very essential to the organization's success. A range of classes are offered to enhance the women's skill sets and provide them with a trade. This enables effective partnerships with locals to ensure efforts are sustainable and offer dignity and hope to the community," she closes.