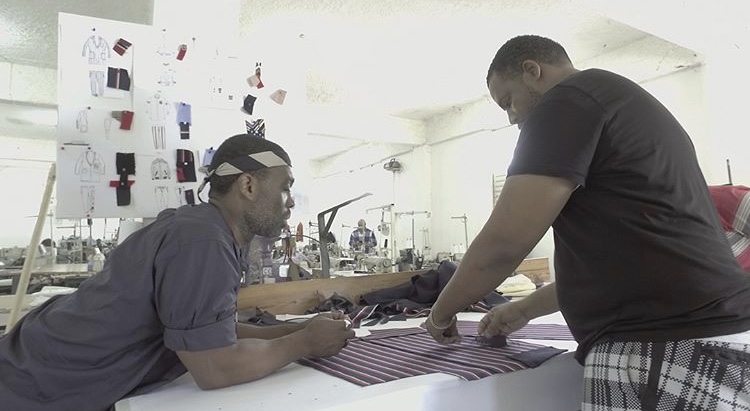 Vivienne Westwood said it best:  "Fashion is very important. It is life-enhancing and, like everything that gives pleasure, it is worth doing well." In the latest Craft Syndicate by Dutch Masters installation, a unique mentoring program where industry experts are paired with up-and-coming entrepreneurs, a partnership was formed with designer extraordinaire Ouigi Theodore of Brooklyn Circus, a retro-urban boutique and label, to find the next big fashion designer.
Theodore was a mentor for  the 2017 Craft Syndicate Fashion Program and with the help of a powerful panel of expert judges including Ty Hunter (fashion stylist), Claire Sulmers (founder of Fashion Bomb Daily), and Fonz Bentley (fashion influencer) selected one talented winner from a pool of semi-finalists: Dreu Beckemberg.
Beckemberg is the creator of Beckemberg Cricket Club, a brand that's reminiscent of Old English fashion with a modern flair. As the Craft Syndicate Fashion Program winner, Beckemberg was not only able to expand his network, he also had a once-in-a-lifetime opportunity to collaborate on a collection with Theodore.
The unveiling of this highly anticipated fashion collaboration between Theodore and Beckemberg will take place in New York City on Dec. 4. This event will also host a panel discussion moderated by television and radio host Bevy Smith. Moreover, attendees will have access to a Cricket exhibition and pop-up shop.
Stay tuned for an inside look into the fashion unveiling event.