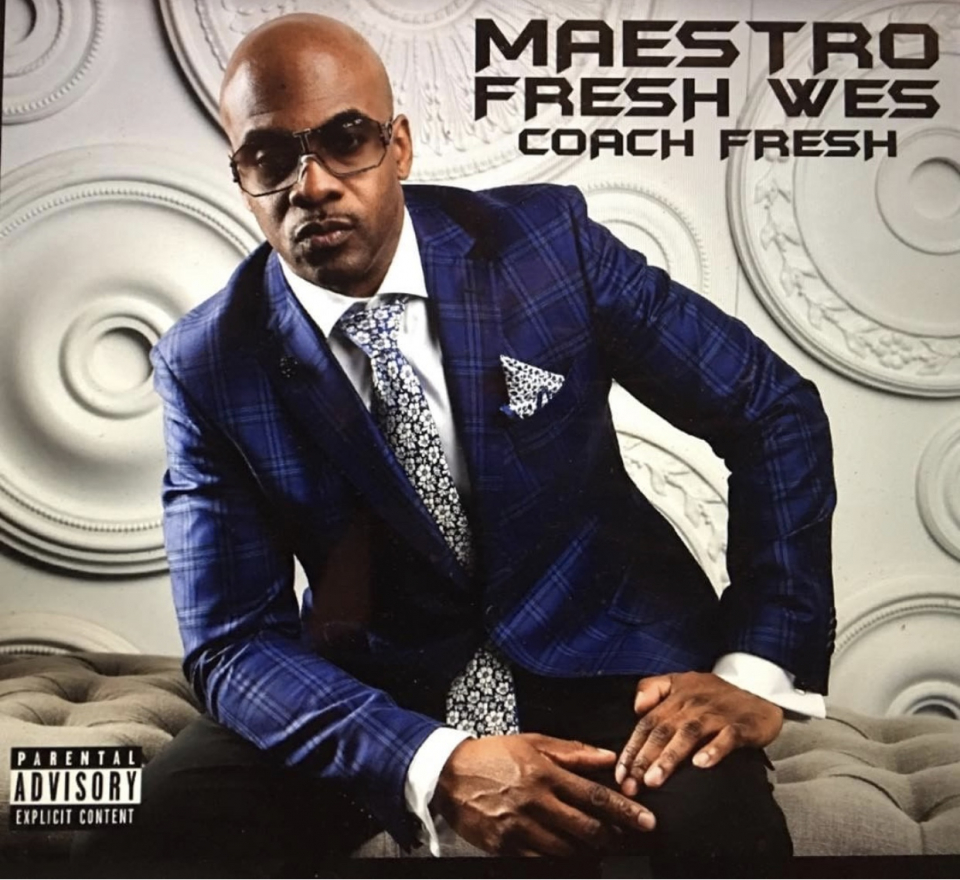 Wes Williams, aka "Maestro Fresh Wes," has had a key role in pioneering Canadian hip-hop. In 1989, he was the first Canadian rapper to have a top 40 hit with "Let Your Backbone Slide." He was also the first Canadian rap artist to have gold and platinum albums. Since then, the artist has made appearances on the big screen in films like Paid in Full and Redemption, along with work as a motivational speaker with his recent appearance as a TEDx speaker. In 2017, Williams returned to his roots in hip-hop and recently released his latest project, Coach Fresh. Read on to find out where he's been and where he's going.
When did you know you wanted to make music?
When I first heard [The Sugarhill Gang] and their records that my dad would play, I liked it. Hip-hop to me then was B-boys and they were getting all the girls, and I wanted to do that too. So I just started working on my rhymes and then my confidence started building. That was something that I fell in love with, the feeling. Putting words together and making up rhymes that sounded cool, I knew I loved that. From there, it expanded into performing and doing what I do.
What was it like being the first person to pioneer this genre in Canada? Was It hard for you?
I didn't exactly have a blueprint for what I was doing, it was just a lot of instinct and watching my brothers in New York and how they were doing it. No one was older than me putting out records. My only reference point was artists like LL Cool J, Public Enemy and Big Daddy Kane so I just made it work from there. It was sometimes intimidating because I am not from America. However, my mentality was I am just as good as anybody else.
How did your skills in making music transpire into the other work you have done outside of that?
When it came to acting I saw people like 2pac in Juice and realized like "I can do that too" so I started taking acting lessons and took time to harness my craft. Hip-hop was my reference point, I learned the importance of repetition and the importance of preparation as an MC, so when I made the transition to television I was already ahead of a lot of actors because I knew what it took.
What was the biggest inspiration for your latest album, Coach Fresh?
Once I saw my community — artists like Drake, Tory Lane, and The Weeknd — doing what they are doing, it made me excited to tap into what I've been doing my whole life and that's making music. It was awesome, especially knowing that the same artists that I once inspired, are now inspiring me.
What's next for you?
Well, I am working on more TED talks and I am also an author. I am also currently working on giving different presentations globally. I am moving more toward the direction of being a thought leader. Music is one aspect of it but I just want to continue to inspire people.
Check out Maestro Fresh Wes and his latest album Coach Fresh on all major streaming sites. While you are at it, also check out his visuals for his song "Skyscrapers" that was recently shot in New York City.