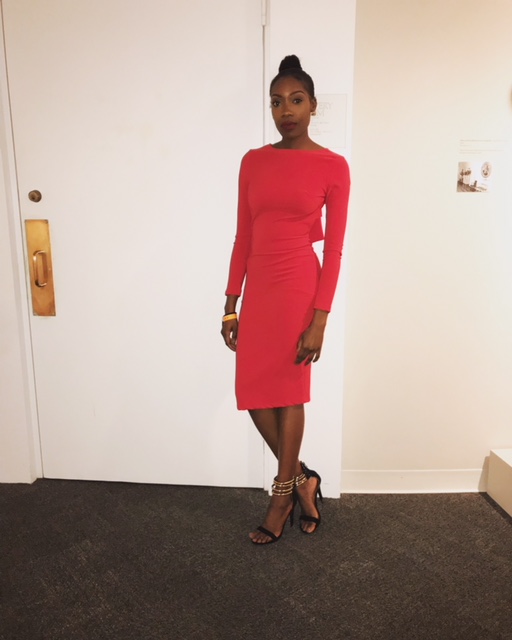 Misha Byrd is the founder of The Eve Release. The Eve Release is a ministry for women, dedicated to initiating the conversation between Christian women all over, regardless of what path they may be on. Byrd stated that this ministry was created because she, along with other women, noticed a need for transparency and realness about their walks with Christ within the Kingdom of God. Read more about her story below.
What life-changing events in your life strengthened your relationship with Christ?
I think that every transition and season I go through strengthens my relationship with Christ. If I had to pull out a specific example, I could honestly use all of 2017. After moving from Detroit to Charlotte, I faced more transition and opposition than I have in the 26 years I've been alive. I've felt more emotions than I've ever felt which ranged from happiness to sadness, plus misery and immense sorrow. I can honestly say that within this year, I have faced some severe depression because of the circumstances I've endured with just trying to survive on my own. I believe that although I've had more bad days than good this year, what strengthens my relationship with Christ is the fact that I've made it through so many transitions because of God's faithfulness, and his unmeasurable love for me. In general, throughout my life, I believe what strengthens my relationship is the fact that I see on a regular basis how much God loves me, and how he meticulously makes time to take care of me; mentally, spiritually, emotionally, financially etc. It's literally a position that no one on this Earth can fill.
How did the idea for The Eve Release come to fruition?
The idea for The Eve Release came about because I noticed a trend in what the expectation was for Christian women, inside the church and outside of it. It was very rare that I saw women of God able to have transparent conversations about how difficult our walk with Christ can be. A lot of the time, the women I knew would either save face, pretend everything was fine, or would paint the picture that their walk with God was always rainbows and ice cream. Whereas the reality of being a Christian woman is that it's hard. It's hard to stay on track, hard seasons, and hard transitions. But there are also amazing moments. A feeling of eternal peace, constant protection, and love from God. I just wanted women to have a place to be transparent about whatever they were feeling about their relationship at any time, whether it's good, bad, frustrating, or in-between.
Women's empowerment is such a big conversation piece in 2017. How does The Eve Release utilize the Bible as a tool for empowerment among women?
One of our goals is to make women of the Bible more relatable, in hopes of empowering them from an education standpoint. The more we know about the women who came before us and the things that they dealt with within their walk, the more we can become better women of God in modern times and be empowered within our own walk with Christ.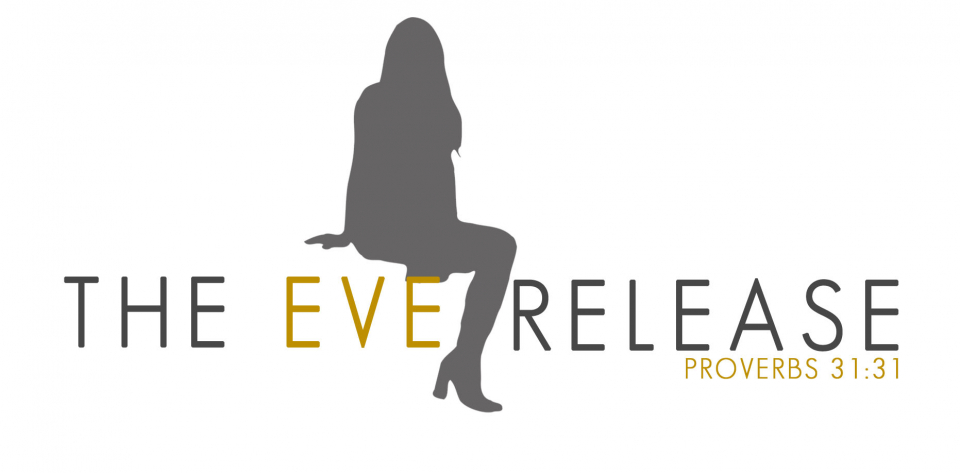 Within The Eve Release, you talk about how the walk with Christ is a growing process with ups and downs along the way. How important is it for people to know about the triumphs and disappointments when trying to get closer to Christ?
I think people realizing that there will be highs and lows is important because many people become born again and their expectation is off. We sometimes expect that because we have been born again, saved, or baptized, that the work is over and we won't face anything from that point forward when that is the furthest from the truth. Understanding that your walk with Christ is a growing process can sometimes put things into perspective for you as you battle through it. You won't take on the ideology of failure when things go wrong, or don't go according to plan if you understand and accept that this walk can sometimes be a rollercoaster, but God will guide you through it. Also understanding that while our heavenly father is all seeing, all knowing and ridiculously powerful, he gives us free will and we are accountable for the decisions we make.
In today's time, people seem to be moving further away from the church and religion. Why do you think there's such a disconnect in the church, especially the Black church?
I believe there is a disconnect between the black church specifically because most of the older black churches aren't willing to break some traditional characteristics. Within our generation, there are just some things that don't work for us anymore. We do things differently, listen to various kinds of gospel music, and worship differently. I also feel that because we operate differently, the black church or old church doesn't necessarily know how to embrace us. While most of the time the intent is out of love, the approach can be off-putting, and we feel like we're being judged or shunned. In my opinion, there needs to be a meeting of the minds of older black churches and the millennials that attend them. How we can bridge the gap, and what things can be compromised on, or adjusted to allow millennials to feel the church is still a safe place without compromising the word of God.
On the flip side of things, I do believe that millennials need to understand that some tradition can't, or shouldn't be compromised or changed. There is a reason that certain aspects of the black church or the institution of church itself worked so well for our parents and grandparents, and we can still adapt to those things. Everything doesn't have to be new, for it to work effectively. At the end of the day, the church is meant to stand on God's word and provide a space for fellowship and accountability. Anything outside of that is sweeteners or additives to the church.
What events are on the horizon for The Eve Release?
So many things! We are preparing for a campaign called "100 Real Women, 100 Real Stories" which is an initiative to get 100 women of any age, from all over the United States to tell a transparent story about their walk with Christ, about any topic. It can be a delightful story, a bad story, or a story of triumph. It's really my overall goal to make sure that Christian woman, whether in the beginning stages of their walk or more advanced, understand that we can bond over our stories in hopes of being better women of God.
Secondly, we are working on a retreat for 2018, and a few small events in the Charlotte area. We also released apparel for the first time this year, as well as another calendar for 2018. Besides those things, we have some big projects we are working on for the near future that we'll be keeping under wraps because that's how exciting it is!
Also, from a social media standpoint, you will begin to see us feature biblical women and their stories, in hopes of giving women a more modern appearance so that we're able to relate them to our own lives.