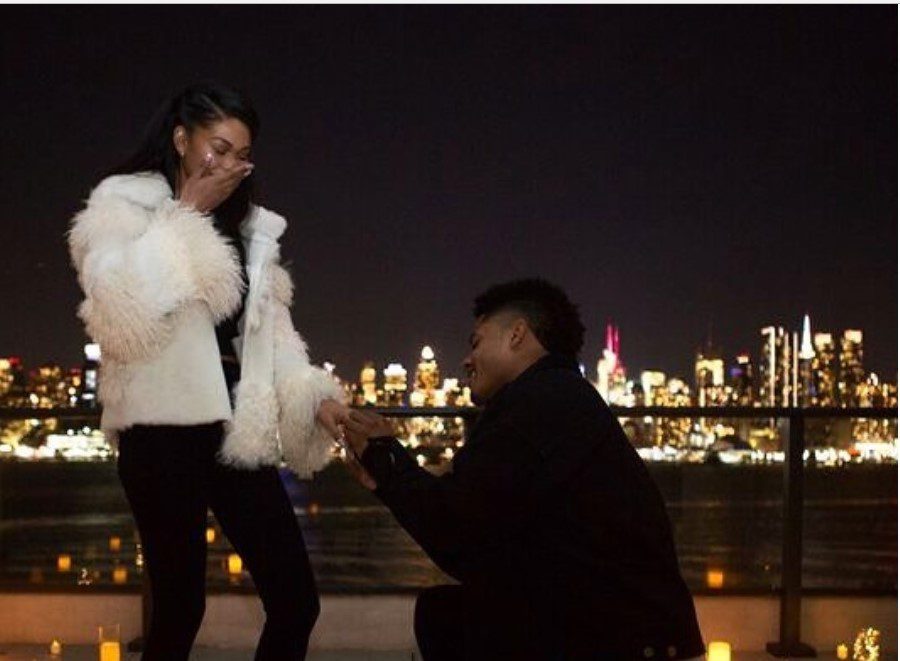 Congratulations are in order for supermodel Chanel Iman, as news has spread like wildfire across the net that she and her New York Giants boyfriend, Sterling Shepard, are now engaged.
The 27-year-old model revealed the news to the world last night on her Instagram page when she posted a photo of her and Shepard in what appears to be a sprawling rooftop scene complete with dozens of romantic candles. Shepard can be seen bending down on one knee as he pops the big question to a shocked and blushing Iman.
Of course, Iman gave a tearful "yes" to Shepard's proposal and she captioned the photo with a joyful message for her husband to be.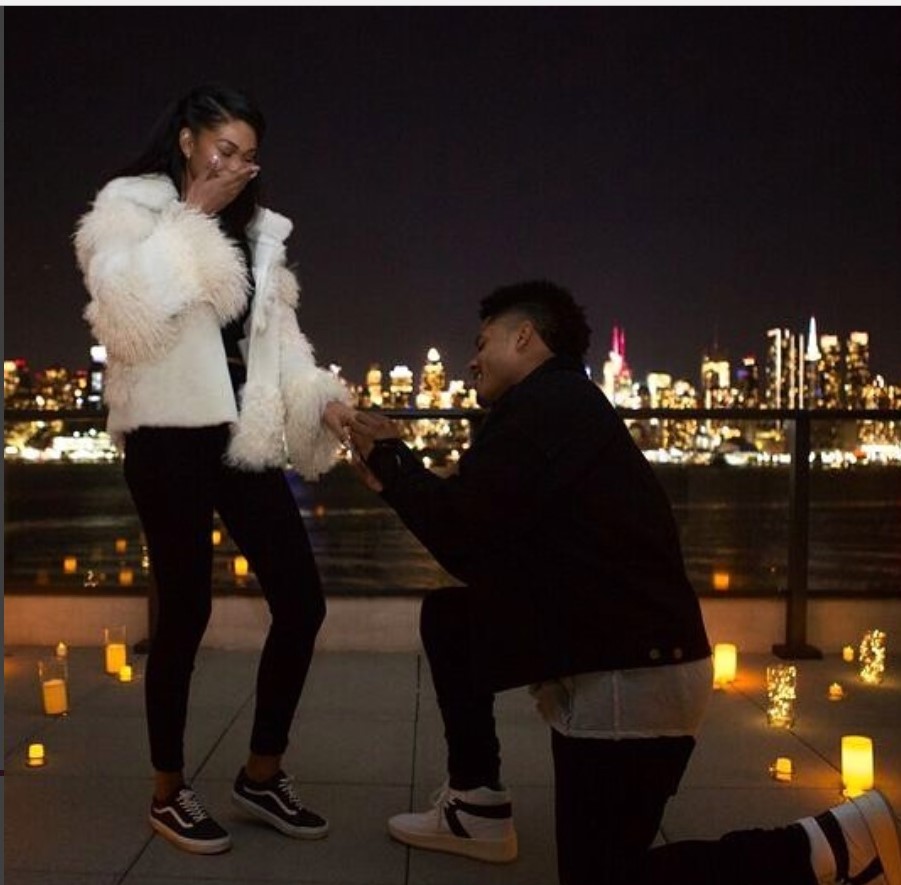 "A night full of tears of happiness. I'm beyond excited to spend the rest of my life with you @sterl_shep3 you are my soulmate, my best friend, my everything! Can't wait to be your Mrs.," Iman lovingly captioned the photo.
Sterling also posted the same engagement photo on his Instagram page and wrote under the photo, "The catch of my dreams…can't wait to spend the rest of my life with you!"
Iman and Sterling, who is 24, have been dating since January of this year and according to E!, a source says Shepard decided to pop the big question on Iman's birthday while they celebrated together at their New Jersey home. The source also revealed that the Giants wide receiver got his fiancée a rose gold engagement ring with a round diamond.
According to the source, after Shepard popped the question, he told Iman that they would just go to dinner together to celebrate their engagement privately. However, Iman got a big surprise when he instead took her to Spin Ping Pong NYC where her family and friends, including fellow models and Odell Beckham Jr., were waiting to celebrate with them, as well.
The source said, "Everyone was congratulating them and it was an extremely special evening."
Indeed. Congratulations to both Iman and Shepard. What do you readers think of their engagement? Let us know in the comments.