Autumn Bailey Entertainment and Swirl Films not only know how to produce great films but they definitely also know how to produce great parties. Having Big Boi from OutKast host the party was definitely a good "casting" idea because he rocked the mic and he was definitely hyped on the stage. Big Boi took plenty of pictures with the guests and he was having a really good time. The Gathering Spot was packed with celebs like "Queen Sugar's" star Omar Dorsey known as "Hollywood"/Aunt Vi's boyfriend and the film industry showed up and showed him so much love on a rainy night.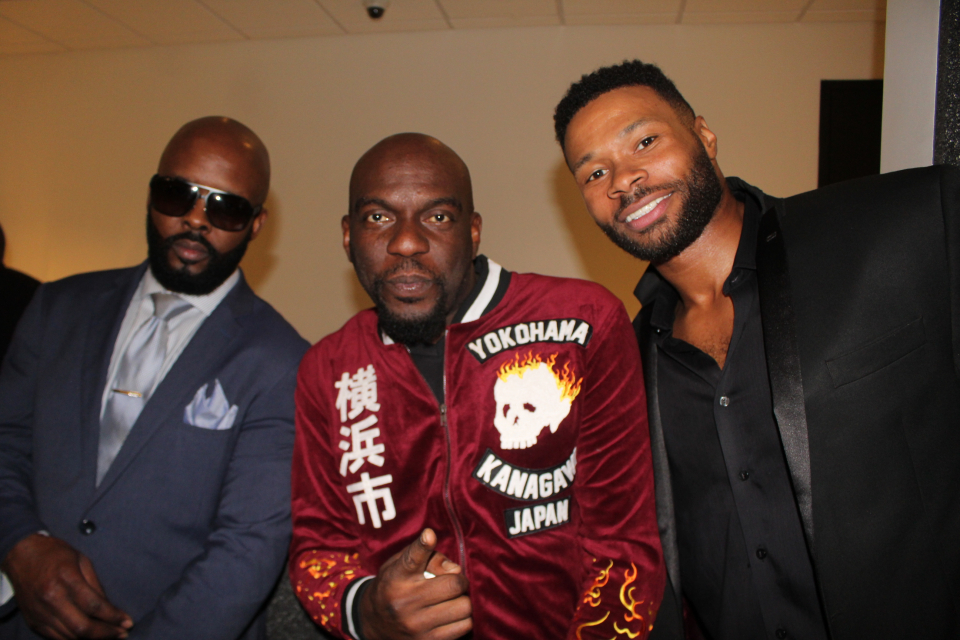 Keith Robinson, Keith Neal, Jasmine Burke, Vanessa Bell Calloway and the whole "Saints and Sinners" cast were at the holiday party and absolutely down for the turn up. Karon Riley, Brad James, Terri J Vaughn-Riley and the TV One original movies cast members were also at the party to show support to these two production companies that hired them on several occasions. Daughter of James Brown, Yamma Brown, Reece Odom, Dawn Halfkenny, Noree Victoria, Blue Kimble, Marquita Goins, casting director George Pierre, and Bronze Lens producer Kathleen Bertrand were also in attendance for this annual holiday party. The film production companies that joined forces to put on this fabulous holiday party to show appreciation for a year of hard work and success did not hold back on the drinks or food for this amazing night.
Swirl Films has produced made for TV One movies such as the Bobbi Kristina Story, Downsized, Marry Me for Christmas, Merry Xmas, Christmas Sway, Merry Xmas Baby, and When Love Kills (The Felicia Blakely Story) starring Lance Gross and Lil Mama which also allowed Tasha Smith to obtain her first director credit.
We are looking forward to Autumn Bailey Entertainment producing their annual Georgia Entertainment Awards at the top of 2018.
Check out the photos from last night's event after the break.