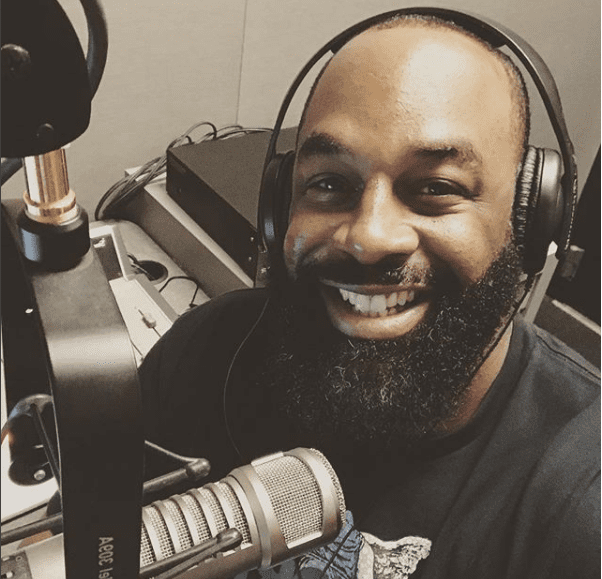 Some of the greatest players in NFL history are now stuck in a career holding pattern as they face serious and sickening sexual assault claims by a female employee of the NFL Network, the media learned on Tuesday, Dec. 12, 2017.
The NFL Network has already suspended analyst and Hall of Famer Marshall Faulk as well as Heath Evans and Ike Taylor — all former gridiron greats — as they launch a probe into allegations of sexual harassment, assault and other vulgarities, the network stated.
Jami Cantor, a former NFL Network employee, has filed a lawsuit against the aforementioned players as well as NFL Enterprises, the league's media arm that operates the network, in a court in Los Angeles County. Among the assortment of allegations Cantor made is age and sex discrimination, sexual harassment and hostile work environment, and wrongful termination, among other complaints. She claims the men in question either pulled out their genitals in front of her, or demanded oral sex, or sent her graphic nude photos, groped her repeatedly, fondled her breasts and/or rubbed his genitals against her, as well as other inappropriate acts.
Cantor also names Eric Weinberger, the president of the Bill Simmons Media Group and a former NFL Network executive. He was immediately suspended by the media group pending an investigation.
"These are very serious and disturbing allegations that we were made aware of today," a spokesman for the Bill Simmons Media Group said in a statement, according to the New York Times. "We are placing Eric on leave indefinitely until we have a better understanding of what transpired during his time at the N.F.L., and we will conduct our own internal investigation."
Cantor reportedly toiled under toxic and suffocating conditions as a wardrobe stylist for a decade, beginning in 2006 until her termination. Worse for the players, Cantor has gone back and amended her complaint on Monday that laid out allegations of sexual harassment and assault against the three analysts in even more graphic detail, the Times reported.
"The supervisors knew about it, the supervisors observed it," Cantor's lawyer, Laura Horton, said in an interview with the Times on Monday. "It was insidious in this particular environment."
It doesn't end there. Popular ESPN analyst and NFL Hall of Fame candidate Donovan McNabb was also named in the lawsuit as well as Hall of Fame inductee Warren Sapp and former network employee Marc Watts. McNabb, Philadelphia Eagles' record-breaking quarterback, left the network in 2013, but then lost his analyst gig with Fox Sports after pleading guilty to drunken driving in November 2015. Sapp was fired from the NFL Network in 2015 after being arrested for assault and soliciting prostitution.
The three suspended NFL Network analysts all come from championship squads:
Faulk: is a seven-time Pro Bowler who played for the Indianapolis Colts and St. Louis Rams. He won the Super Bowl with the Rams after the 1999 and is considered one of the greatest running backs to ever play. 

Taylor: played a dozen years with the Pittsburgh Steelers and helped them capture their fifth and sixth Super Bowl titles before retiring in 2015;

Evans: played for four teams during his decade-long career, winning a championship with the New Orleans Saints in 2010 hanging it up in 2011.