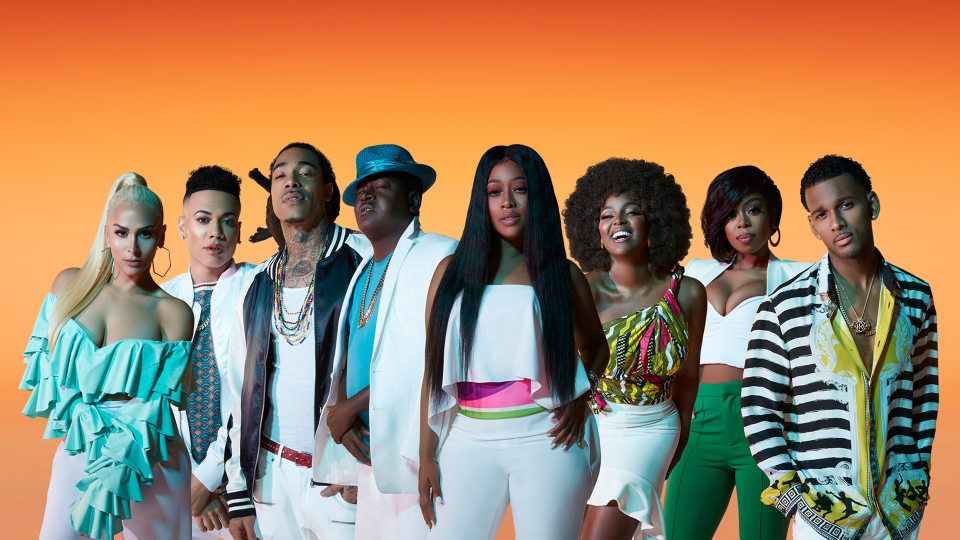 Yes, we have yet another edition of "Love & Hip Hop."
What did you think, the brain trust over at Vh1 was not going to capitalize on this money-making, highly-rated franchise?
"Love & Hip Hop: Miami" is the fourth installment of the Love & Hip Hop reality television franchise (after the New York, Atlanta and Hollywood incarnations). LHHM will premiere on Jan. 1, 2018 on VH1 and will chronicle the lives of several people in the Miami area who are involved with hip hop music. Miami is known for fast cars, beautiful women, South Beach and luxurious living.
However, fans of the franchise will also get a glimpse into the other side of the 305: the gritty mean streets that raised and informed several of the main cast members. 
Most "Love & Hop Hop" fans will recall Shay "Buckeey" Johnson from prevous reality shows "Flavor Of Love," and "Love & Hip Hop: Atlanta." It will be interesting to see how she gets in the mix with the likes of rapper Trina, the queen of South Florida and a female emcees, and, of course, Trick Daddy.
Let's meet the cast with the help of VH1 and check out a preview of the series that starts in about a week: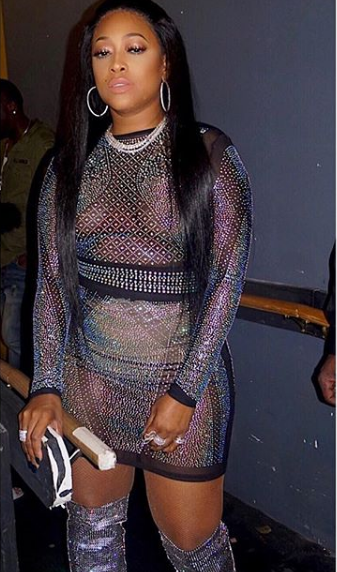 Trina:
Rapper Trina, full name Katrina Laverne Taylor, rose to fame in the early 2000s with the release of her debut album Da Baddest Bitch. The first season chronicles the launch of her new album, as well as supporting her cousins Bobby and Joy through their struggles.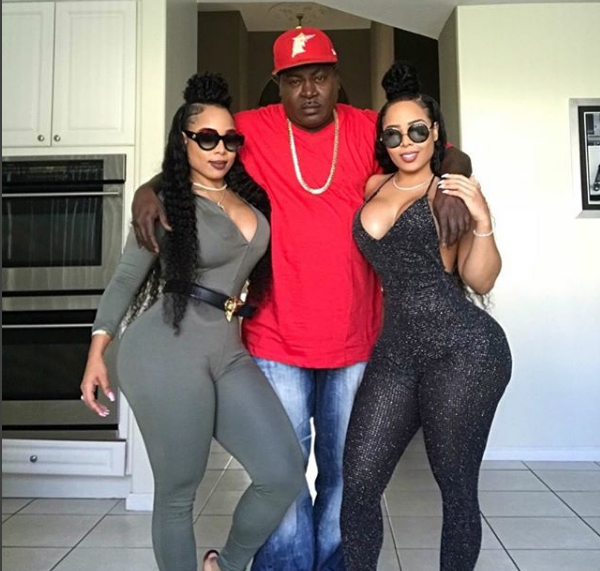 Trick Daddy
A rapper and record producer. Trick Daddy, real name Maurice Young, is the self-proclaimed "Mayor of the 305" who rose to fame in the early 2000s. The first season chronicles his latest music projects, as well as the aftermath of his divorce from his wife Joy.
Gunplay
A rapper. Gunplay, real name Richard Morales Jr. and also known as Don Logan, was born in El Paso, Texas, and grew up in Carol City in South Florida. He is of Jamaican and Puerto Rican descent. He appeared previously as a supporting cast member in one episode of "Love & Hip Hop: Atlanta." In the first season, he returns to Miami with his girlfriend Keyara, igniting a love triangle with his ex Miami Tip.
Shay Johnson
The girlfriend of Pleasure P. Johnson is an urban model and reality star who previously appeared as "Buckeey" on the VH1 reality shows "Flavor of Love" and "Charm School" and as Lil Scrappy's friend-with-benefits in the first two seasons of "Love & Hip Hop: Atlanta." In the first season, she comes into conflict with Pleasure P's Pretty Ricky group mates.
Amara La Negra
An aspiring singer. Negra, birth name Dana Danelys De Los Santos, is an Afro-Latina of Dominican descent. The series chronicles her attempts to crossover to the mainstream charts, as well as her rivalries within the music scene.
Veronica Vega
An aspiring singer and rapper. Vega is of Cuban-Venezuelan descent and is known for her singles "Pay Me" and "Wicked" (featuring Pitbull). She is signed to Zone 4 under the mentorship of Polow da Don.
Jojo Zarur
A celebrity stylist and entrepreneur. Zarur, full name Joanna Nemar Zarur, was born in Mexico City. She studied pre-law and economics at Stanford before leaving school to become Young Thug's stylist. She owns the boutique store Zarur Boutique. The first season focuses on her business ventures, amid tensions with her parents, who are going through a divorce.
Bobby Lytes
An aspiring rapper. Lytes, real name Bobby Nico Wade, is Trina's cousin. In the first season, his relationship with Jeffrey is tested when Jeffrey's ex Malik comes back into his life.
Prince
A party promoter, model and socialite, Prince, real name Christopher Michael Harty and also known as Prince Michael, is the self-proclaimed "Prince of South Beach." The first season chronicles his relationship with Liz and his rivalry with Michelle.
Source:; YouTube/VH1/Love and Hip Hop: Miami