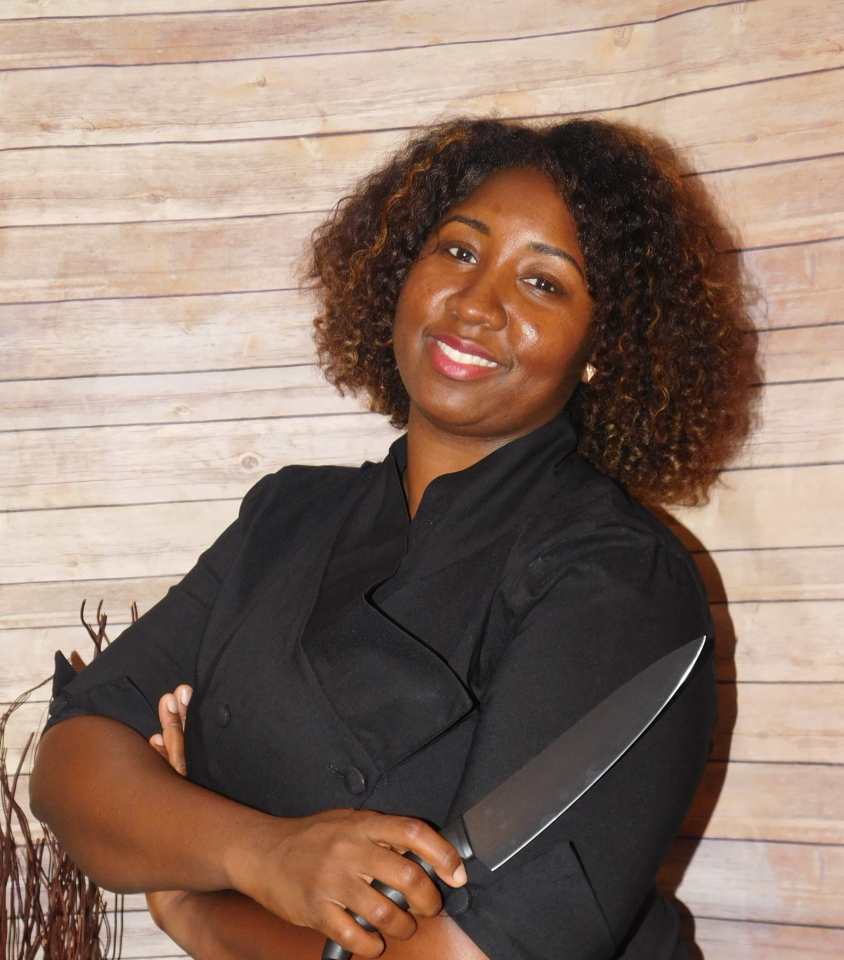 Tiffany Williams loves to inspire others to use cuisine and culture as a bridge to bring people together. Her passion for food inspires her to continue to gain knowledge and skills in the art of cooking and spark the same passion in others to create an exquisite dining experience of their own.
Rolling out sat down with Williams to discuss her thriving business.
Tell us your story. 
I am a girl from the South Side of Chicago who believes anything is possible. I am a mother of three, a business owner, culinary teacher, small business consultant, celebrity chef and now I'm excited to share my love of food and cuisine with the world. I believe when people are brought together at a table filled with exquisite cuisine, it allows for great conversation and an experience that is irreplaceable!
How did you first get involved with your business? 
I had an amazing woman hassle me every day to take an entrepreneur class to grow and enhance my business. She is now one of my business coaches and an amazing friend.
Tell us about a time when things didn't go the way you wanted — like a promotion you wanted and didn't get, or a project that didn't turn out how you had hoped?
When I was nominated for BizBash best off-site caterer of the year, a lot of people wondered who I even was to get this nomination and stand on the platform of some well-known people in the industry but those close to me were extremely excited.  I didn't win but I can at least say I was nominated with some of the best.
What is your greatest achievement?  
Going back to my elementary school every year for career day and sharing my story with the children who look like me and are from my neighborhood.  I let them know that you can make it; it will involve working hard and following your dreams no matter what obstacle comes your way. Besides that, being a Chef for President Obama's second term fundraiser is another achievement I hold dear.
What has surprised you the most about your business?
The amazing relationships that you cultivate along the journey. It's been a blessing.
What's been the most difficult day of your career so far and how did you deal with it?
Being the head Chef at Lollapalooza Backstage catering for the past two years has been a beast! To feed up to 3000 people a day, 16-18 hour days breakfast, lunch & dinner, two and a half weeks straight will make or break you as a chef. I have now done it two years in a row with an attitude to not quit especially when everyone looks for you to do so. I was a woman in a male dominated environment I have to excel.
There's also the whole work/life balance. How do you do it all?
A lot of prayer and gratitude.  I love what I do & I have amazing children, family, and friends who work alongside me and keep me balanced.
If we're sitting here a year from now celebrating what a great year it's been for you, what did you achieve?
Exquisite Catering & Events has a permanent home on the South Side of Chicago, where we not only provide Exquisite food and events for hundreds of clients, but we host regularly scheduled "Love to Cook, Cook to Live" cooking classes featuring guest chefs from across the world. Lets toast to this!
What was the last thing you googled?
How often should a business tweet?
Tell me about someone who has influenced your decision to pursue your career? 
Chef Wagner, a former pastry chef at Illinois Institute of Art Chicago had a conversation with me about life after high school and encouraged me to look into the institution.  Although culinary started as just another form of art for me while working at Gallery 37, Chef Wagner assured me that I'm really good at it and that would love it (as a career).  I told him I'd check the school out and the rest is history.
What might we be surprised to know about you?
I was/am a proud Level 70 World of Warfare Night Elf Priestess — definitely a BLERD.