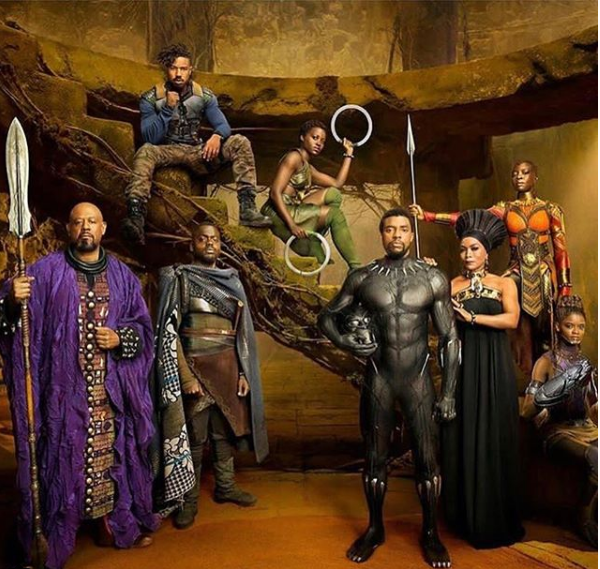 On one hand, you get it: the words "black panther" represent Black empowerment, unapologetic swag and daring defiance.
The panther is considered an aristocrat in the animal kingdom but rarely captured on camera, adding to its allure and mystique. It is also the name of a revolutionary Black organization, the fear-inducing group that FBI director J. Edgar Hoover called "the greatest threat to the internal security of the United States" in 1968. The black panther symbol was also used to help illiterate Black voters in the Deep South determine Black candidates running for office towards the end of Jim Crowism/legal segregation.
Okay, we get it.
Still, it is hard for Blacks to reconcile its deep levels of anger aimed at Black Panther star Michael B. Jordan because of his alleged new white girlfriend, and juxtapose that against the excitement exhibited for Black actress Meghan Markle marrying into the British royal family.
It's as if Jordan has violated the Patriot Act and contributed to the Taliban for all of the grief he is receiving from scores of Black women. Many social media users vowed to boycott the Black Panther movie because of who Jordan is dating.
Some Twitter users, however, rightfully pointed out the dichotomy of the Blacks who cheered for, as an example, Serena Williams (who married a White man) versus the jeers for Jordan and ask for them to cease and desist with the madness.
Check out the craziness play out in Black Twitter-verse:
When you see Michael B. Jordan got a white girlfriend but u still gon give Black Panther your money pic.twitter.com/FF9Bu8c2MB

— Shannon (@LadyScorpio814) January 2, 2018
Michael B. Jordan think he slick tryna keep his exotical white IG hoe girlfriend a secret since Black Panther coming out. I see you b pic.twitter.com/e3HJ0BpWZa

— St. Dyana (@rudeyhuxtable) January 2, 2018
Black women boycotting Michael B Jordan for dating a white woman…
Yet finding "hope" through Meghan Markle marrying her white prince…
We have to stop this menace pic.twitter.com/7fYcZ5iRxz
— Formerly known as Guru Jeremy (@JCTheSexGod_) January 2, 2018