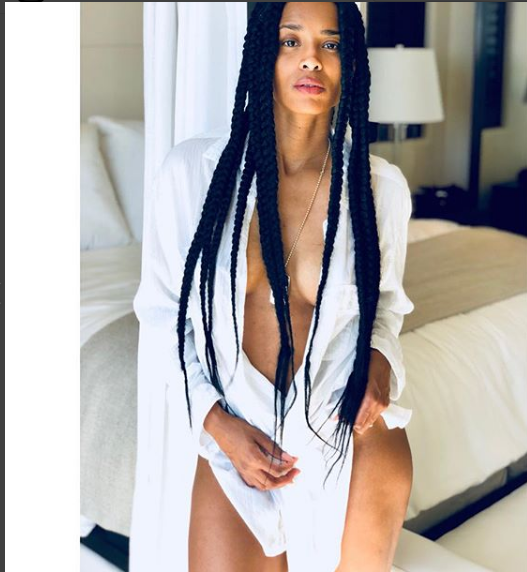 The bomb cyclone may be turning the East Coast into the Artic Circle, but Ciara was steaming it up on the Left Coast with these sizzling photos. And despite wearing hardly any makeup, if any, and crossing over into her 30s, you can say Ciara has rarely looked better. Or sexier.
These series of racy images were taken by her husband, NFL superstar Russell Wilson, 29. Perhaps when he is finished quarterbacking for the Seattle Seahawks, he may have a second career behind the lens.
One photo shows Ciara, 32, wearing nothing but a white button-down shirt that's half open as she gives the camera a pouty, come-have-me look.
A follow-up shows her lying in bed with the same shirt barely covering her breasts and backside. There's another one that shows her perched on the bed, giving a wide-eyed, seductive glance.
The singer and the star athlete were married in 2016 and welcomed their first child together, Sienna Princess Wilson, about nine months ago.
Ciara has an older son, Future Zahir or "Baby Future," with rapper Future.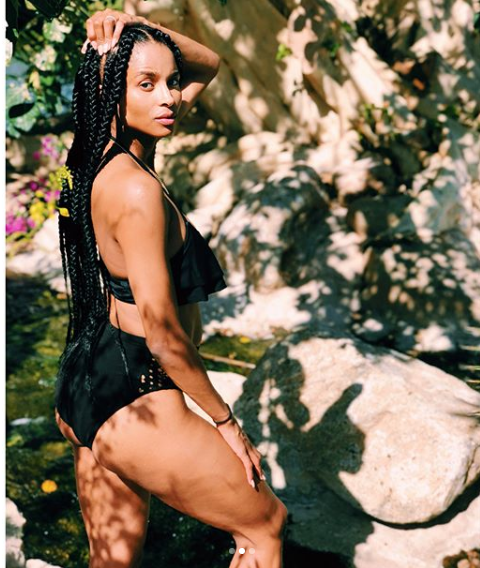 On Tuesday Ciara shared a number of provocative shots of herself almost naked from the couple's bedroom.
In the sexy slideshow, the "Goodies" hitmaker wears nothing but a flimsy white shirt, unbuttoned almost all the way, barely containing her fabulous figure. 
His muse: The 32-year-old looked sensational in a black two-piece featuring a ruffled halterneck top as she posed by a rock pool.
Flawless: The "1, 2, Step" hitmaker experimented with different poses as her husband snapped away
All pics were posted without captions; bar one: the one that tagged her husband with a camera emoji, and another with heart eyes. 
Wilson has ample time to explore his other hobbies and loves after his Seattle Seahawks were surprisingly eliminated from the NFL playoffs last Sunday, the first time that's happened for the franchise since 2011.
Check out more seductive poses from Ciara by flipping the page.