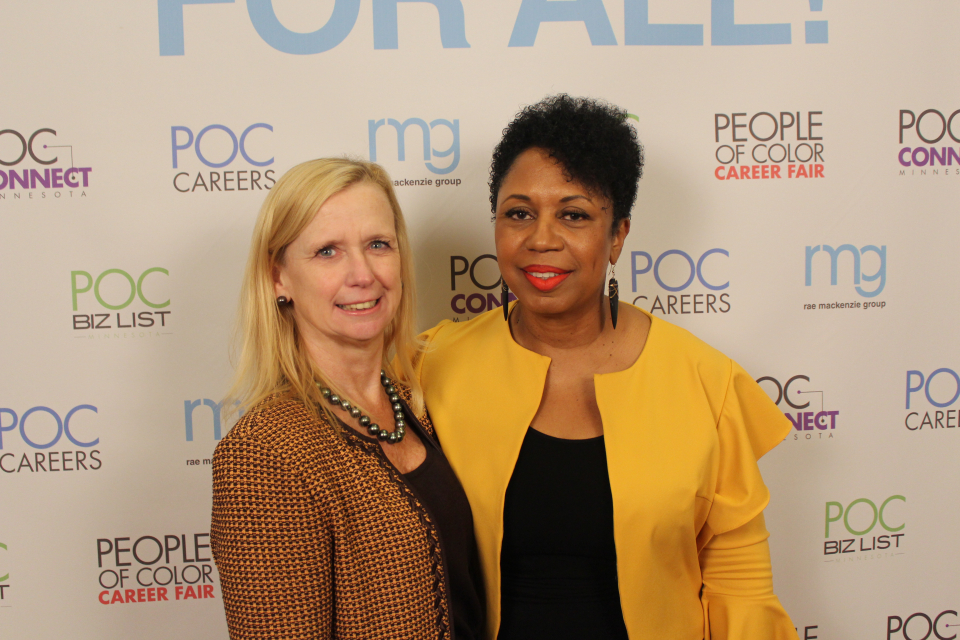 The Fall 2017 People of Color Career Fair was held at the Minneapolis Convention Center in Minneapolis, Minnesota. One of the POC Career Fair's goals is to connect qualified people of color with top employers in Minnesota looking to recruit full time professionals and interns. This career fair is the top resource for workers of color.
Event organizer Sharon Smith-Akinsanya invited rolling out to attend the event and speak with companies about how technology impacts their companies. We learned they use technology to innovate products, market to patrons, collect consumer data and to stay relevant.
At the POC Career Fair, most employers were from government agencies and corporations looking to diversify their applicant pool and employee base.
Jennie Carlson, EVP of human resources for U.S. Bankcorp and founding sponsor of the career fair, was among the participants. The POC Career Fair is held bi-annually – April and October – to help participating employers diversify their staff. –nicole harris