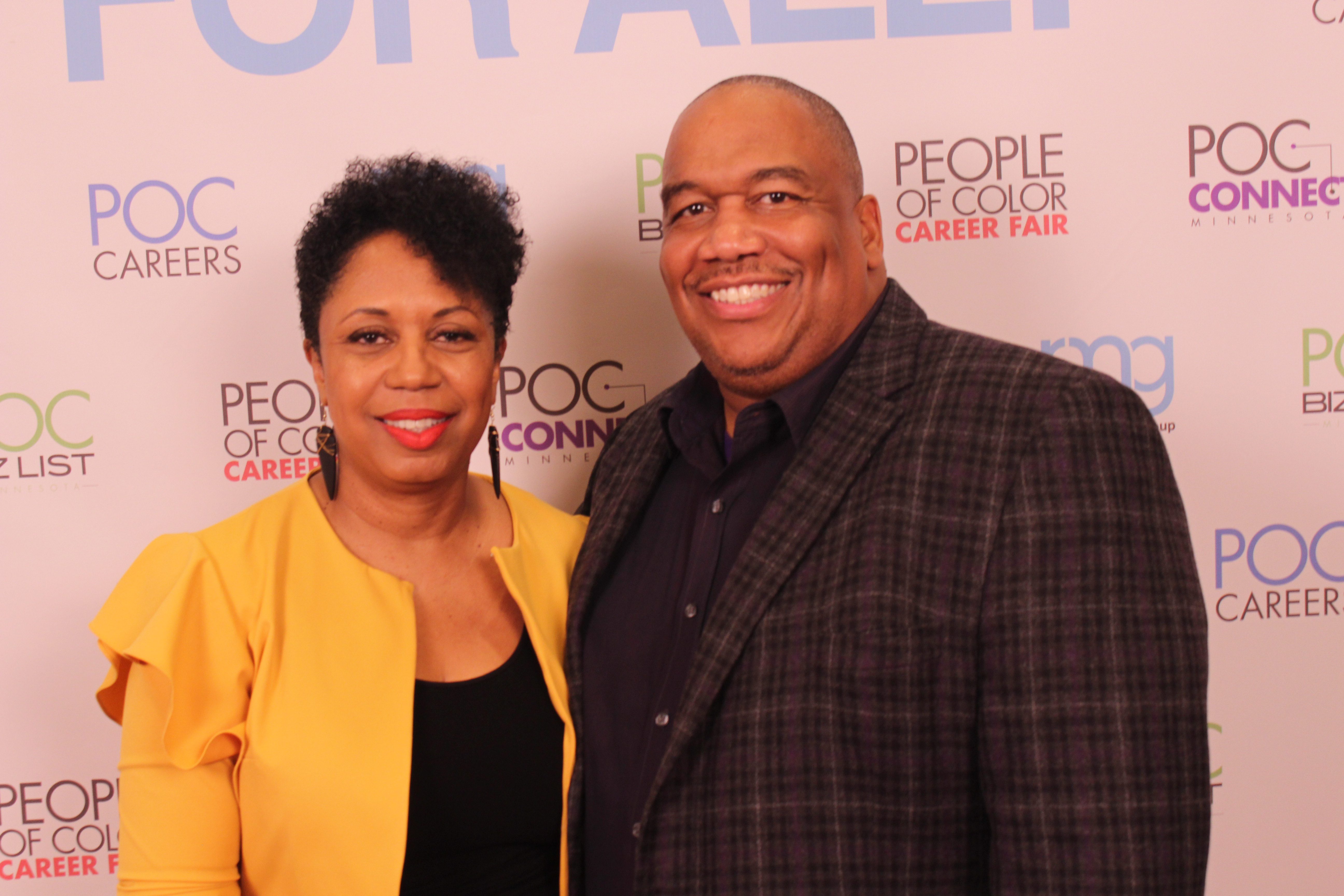 'Rolling out' participates in Minneapolis' People of Color Career Fair
On Oct. 10, 2017, the People of Color Career Fair took place at the Minneapolis Convention Center. The POC Career Fair was created to connect qualified people of color to top employers in Minnesota looking to hire individuals full time and as interns. Founder Sharon Smith-Akinsanya invited rolling out magazine to the event to speak to employers about how technology affects their companies. The employers who participated in the career fair use technology in their products, marketing, data regarding their consumers, and more simply, to stay relevant in today's world. At the POC Career Fair, there were a vast variety of employers from government agencies to corporations looking to diversify their applicant pool and employees.
Rolling out was provided the opportunity to speak with the founder of the career fair, founding sponsor of the career fair (Jennie Carlson, EVP of human resources for US Bankcorp), and participating employers regarding diversity and inclusion, and how technology affects and helps their role in the company and their everyday lives. Many interviewees provided us with stories of their professional journey to their positions now, and what their respective companies are looking for in applicants. The POC Career Fair is held biannually in April and October to help employers diversify their workforce to better represent the people of Minnesota.
by: Nicole Harris