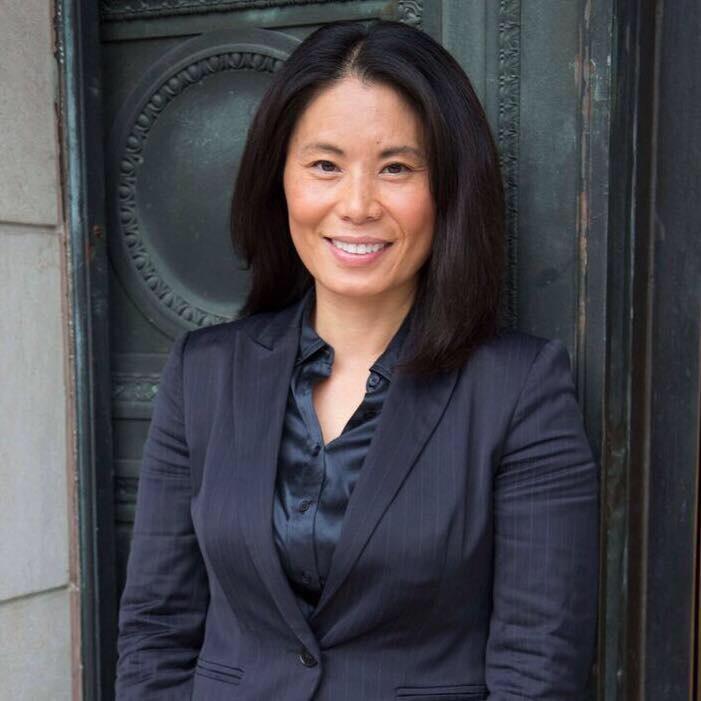 Sophia Vuelo is the first Hmong-American to be appointed as a judge in Minnesota and only the third in the United States. Vuelo is the newest member of the Ramsey County District Court bench. Vuelo plans to use her 19 years of varied legal experience to serve the community.
Is this your first time serving as a judge?
Yes, I am a newly appointed judge. Back [on] Nov. 30, 2017, Gov. Mark Dayton appointed me.
Can you give us the backstory about you became interested in law?
I was not one of those individuals who went to law school knowing, definitively that I wanted to be on the bench. I only wanted to do good work and provide legal service to the people in our community. Being a judge was just something that was quite frankly not attainable in my world. Growing up, as a refugee child, the thought of wanting to help one's community, lifting them up, and giving back was really the pressing goal. It wasn't until 10-15 years into my legal career that I started thinking I could do the job and do it well. I'd seen and done so much, and appeared in front of a lot of judges in the county and represented thousands of clients. Even though I had colleagues on the bench, friends on the bench who'd encouraged me to apply as early as 10 years out of my legal career, I knew I had to give it more time in terms of gaining legal experience. You want to wait until you have enough substantive legal experience and substantial life experience to take the bench because it's an enormous role. It's an enormous role to make these decisions that impact so many people's lives in our community. The idea that, I too, could be a good judge really didn't enter my mind until year 15 into my career and I felt confident that I had done quite a bit as an experienced attorney. You're always learning. One of the best pieces of advice that a retired judge shared with me, was, you never want to plateau. People reach a certain point and they get good and they think they've learned everything and done everything, but there is always room to grow and do something better. That is something I strive for.
Did you grow up in Minneapolis?
I did not, I am a former Wisconsinite. My family and I, we grew up in Eau Claire, Wisconsin. I made Minnesota my home for the last 20-plus years, pretty much since law school. I started law school in 1995, so I've been in Minnesota all my adult life virtually.
You are the first in your community of Hmong descent to become a judge, how does that feel?
I didn't strive for that title. My only intent was to do good work and serve all the people in our state of Minnesota and those who are navigating our legal system. It just so happened that I am the first judge of Hmong-American descent.
How big is the Hmong-American community where you live?
Ramsey County is a county with a population of over 65,000 people, and within that population, approximately 12 percent are Black Americans and another 13 percent are Hmong-Americans and all the other minority populations fill in the other pockets. Hmong-Americans are the largest Asian ethnic group in the state of Minnesota. But it's not just about serving the Hmong-American community. I think when the institutions reflect the people who live here, our entire state of Minnesota is stronger and better.
What would you like for your legacy to be?
I appreciate the excitement surrounding my appointment. I know that there is so much work that needs to be done. I believe that my appointment is just one small indication that the people here in our state of Minnesota want to see change. They want to see people who come from the community, live in the community and understand our community in terms of those who are making these decisions that are impacting [the] lives of all individuals. I hope that I have moved the needle — however small that movement might be — toward social justice.
When you were in private practice what was your area of focus?
I had three areas of law that I focused on. I did criminal, juvenile protection and family law. I had a contract with the county to represent indigent clients with my juvenile protection caseload. I had a very high caseload, and because I had been a former assistant public defender, I was used to the volume. That's something a good judge has to be able to know how to handle. The sheer volume alone is enormous and knowing how to treat people well as they are going through the system so that we are doing justice and not "McJustice." I've appreciated having a breadth of legal experience, in not just one area of the law, but in three substantive areas of the law.
Is there anything else you'd like to add?
The path of being a judge is available to everyone. No young lawyer or seasoned lawyer should feel that it's reserved for those who come from certain pedigrees or certain family legacies or certain legal backgrounds. I think that the depth and breadth of my legal career has been an asset to me. I've been a former prosecutor, a former defense attorney, a former public defender and I've owned my own law practice, so I bring a very wide variety of legal experience. I've been able to see law and understand the law from both sides of the fence. It allows me to be efficient, but also thoughtful and respectful of those who come before the court. In the olden days, I think a lot of young lawyers believed you had to have a certain legal pedigree to take the bench, but the truth is, our bench is stronger and better when we have individuals from a wide variety of backgrounds and life experiences.