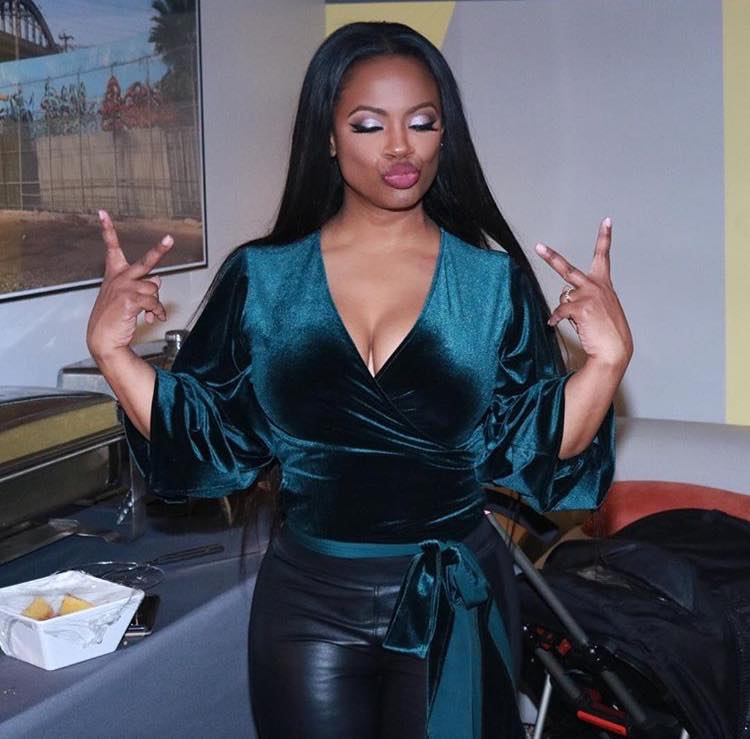 "The Real Housewives of Atlanta" had a dark twist last year when Porsha Williams was tricked into accusing Kandi Burruss of potentially drugging and raping her. The accusations were much more troubling than the usual he said, she said bickering that the series is known for. On Sunday's episode of RHOA, Kim Zolciak attempted to re-open Pandora's Box and accuse Burruss of offering to perform sexual acts on her, as well. Instead of waiting for the infamous reunion show to address it, Burruss immediately took to her social media to clear up any misconceptions the public may have had while watching the episode. Burruss tweet went out exactly seventeen minutes into Sunday's episode, before the telling scene between Zolciak and Sheree Whitfield ended.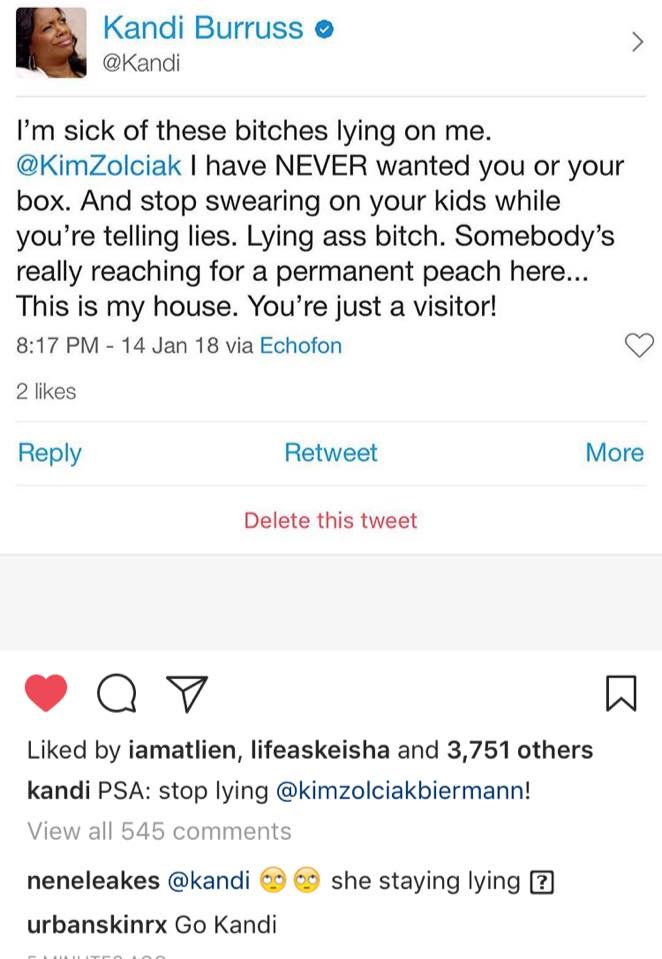 After Burruss' tweet, cast mate NeNe Leakes co-signed Burruss' words by responding, "@Kandi she stay lying." It appears that both Burruss and Leakes aren't cool to stay calm and air everything out after the season is over. The episode was extremely tense as the ladies met with a medium who attempted to expose the many "elephants in the room." Instead of things being addressed, the evening ended up leaving the ladies even more grossly divided with teams consisting of Zolciak, Whitfield and Williams vs. Leakes, Kenya Moore, Cynthia Bailey and Burruss.
Although we're used to seeing the ladies go back and forth against each other, most would agree that Burruss doesn't usually entertain the pettiness. Her storyline is usually filled with her businesses, singing career, husband  and children. For Zolciak to accuse Burruss of a sexual advance with last season's drama so fresh in everyone's head was a bit daring. Perhaps Burruss is right and Zolciak is vying to get her official peach back by bringing the drama. With rumors flying that Moore could be giving up her seat, Zolciak could be looking to secure that seat.
What do you think?