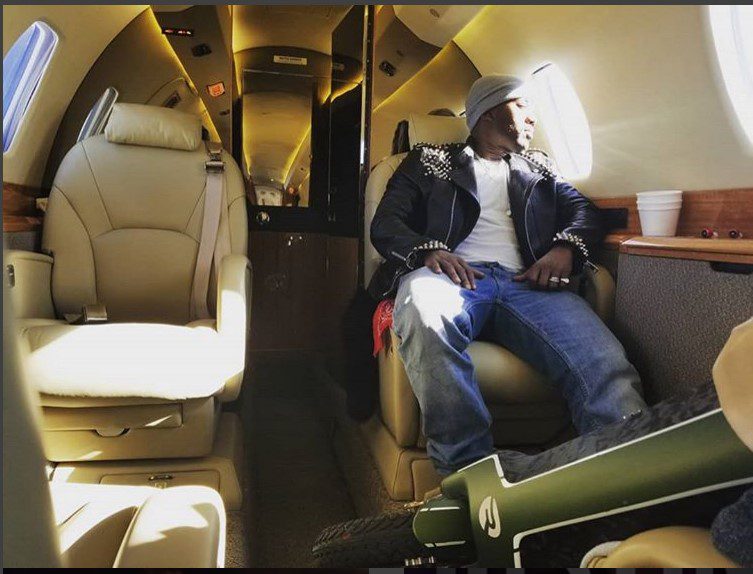 In light of his wife's explosive, albeit non-direct, Instagram post threatening to leave the marriage, Ray J turned introspective, even philosophical.
On Tuesday, the "Love & Hip Hop: Hollywood" star responded to the fury Princess Love created with her ominous Instagram message that she was about ready to vacate their newlywed union:
Besides this photo, Ray J had this to say.
"God is in control of everything Ray- dont let this negative energy get 2 you Ray- You are doing everything right – from being faithful – staying focused on the goal and treating everyone with respect and love Ray- Dont let the devil try to come into your world and break you down- Be the best father on the Planet! – Pray 4 all those who want to bring you down Ray- and show them even more love to let them know how LOVE overpowers all- Keep God first – be patient in your relationship – Listen and learn Ray – stay on your postive path to greatness – but most of all stand up for what you believe in Ray #ThoughtsToSelf."
Ray J's post follows a stormy weekend of folks speculating that a woman was spotted in the bathroom of his hotel shower in a photo post that he put up.
Princess Love also posted cryptic messages on social media, hinting that the pair may be heading toward dissolving their marriage. She responded to fans who inquired about the state of their marriage with these scathing words:
"Lies. He presented himself as changed. She didn't marry his past, she married a refined man who RECENTLY possibly messed up. What woman vows to stick through cheating. that's not the vows ma'am. The Bible says for adultery you may leave. Even God gives an out."
"To me, for better of worse doesn't mean cheating," Princess added in another Twitter post, saying, "that's like saying stay with a man that beats you."
Princess also said, "if you're going to stay with a man, do it because you truly want. Never stay because of children. When they grow up, then what?"