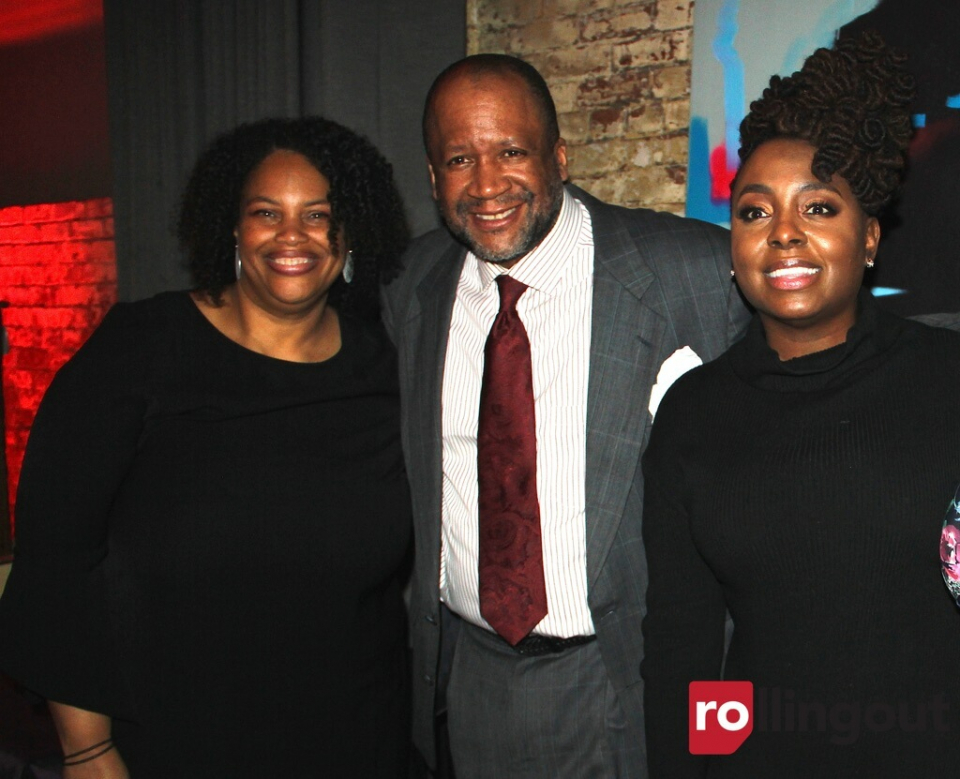 Black History Month and Black History Atonement Month signify progression of the mind, spirit and soul of the African American community's journey in America. Even for those who prefer the term African American History Month, it's also a month of shame and blame for those who profited from the accomplishments of African Americans.
During African American History Month, we must take this opportunity to introduce ourselves to an entire world and remind them of our genius. During a recent artists' event at a museum, I had the opportunity to support an artist of color whose work is in my personal collection. It's that artist and others whose imagery highlights the protest of injustice and protest for power. We must ensure our sacrifices and struggles are preserved at cultural institutions and showcased so they're recognized and appreciated.
We must take a page from our own biblical training, our own reading and educational training — take the moment to ensure our stories are told in this fashion, storytelling that truly recognizes our accomplishments. Christians are taught that Jesus Christ's death is the atoning sacrifice for the forgiveness of sins for humankind.
It's the atonement that recognizes the accomplishments of late billionaire Reginald Lewis' autobiography, Why Should White Guys Have All the Fun? He wasn't really speaking to White people per se, but the fact that we as African Americans must have a thorough understanding of capitalism, commerce and success at levels where the door seems to be closed to so many and levels where too few attain the dream.
We must embrace the mindset that accomplishments that are good for the traditionally "privileged" are also good for all African Americans. We must collectively hope, and know, that the day is coming when all children will graduate from high school, or earn at least get a GED and learn a trade that will pay for them to have a beyond living wage; a standard and a skill set that will create generational wealth for their children's children. We must know we can accomplish more.
It's during Black History Month that we forge an understanding of how all of us can achieve. It's during Black History Month that we highlight our culture to outsiders. If nothing else, it's during Black History Month that a bright light shines on our community and our genius is reflected.
At Crystal Bridges Museum of American Art in Bentonville, Arkansas, the "Soul of a Nation: Art in the Age of Black Power" debuted on Feb. 3, 2018 (and runs through April 23, 2018). The exhibit showcases artists throughout the '50s, '60s and '70s whose art speaks to America, pointing out issues of injustice, and the era of Black Power.
The Father of Black History, Carter G. Woodson, established Negro History Week in February 1926 in an effort to ensure our history would be studied by scholars and taught to upcoming generations. It expanded to a month. The paralysis of racism was prevalent and there weren't any initiatives to return so much of what had been taken away. We make atonement for ourselves because it appears no one else will be patriotic about our heritage, our roots. Follow your family's trail back to Africa. Learn about at least five countries on the African continent. Discover at least 10 new heroes of African descent. It's imperative that you develop a thirst for knowledge for your culture and pass it on. Peace.