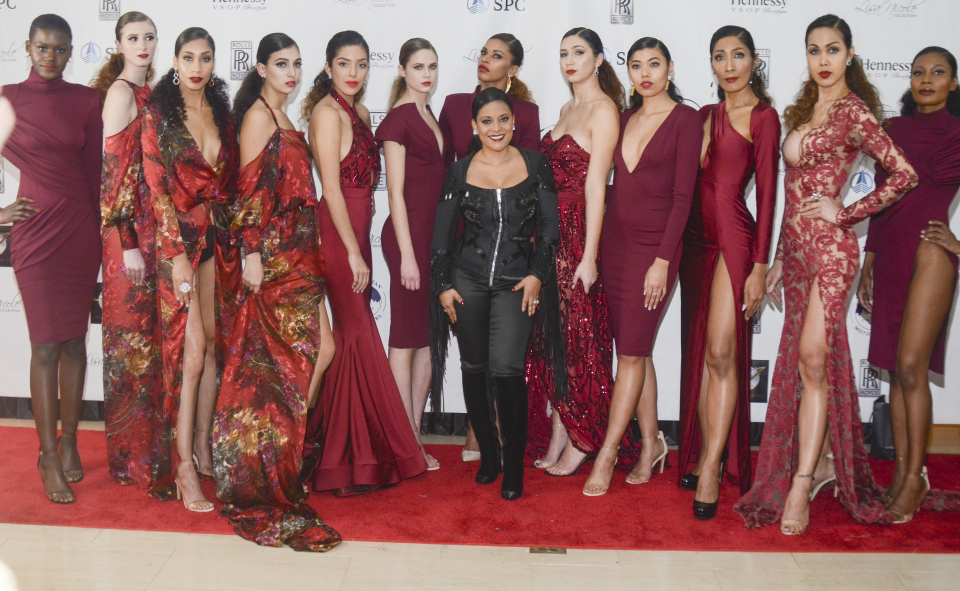 On Saturday, Feb. 10, 2018, fashion designer, entrepreneur and former star of Bravo TV's "Married to Medicine" Lisa Nicole Cloud, in collaboration with Rolls-Royce and the Manhattan Motor Cars, presented "Luxury in Fashion" runway shows at New York Fashion Week featuring the debut of Lisa Nicole Cloud's latest collection "Elevation," HappyFish by Sami of Taiwan and a performance by The Black Tape Project. Live music was provided by MJ Records and garment styling was provided by Madame Paulette Cleaning and Restoration Services. Guests enjoyed signature cocktails provided by liquor partner Hennessy and were gifted with hair and beauty products from beauty partners Redkin and Urban Skin Rx, all covered by rolling out.
LISA NICOLE CLOUD: ELEVATION COLLECTION: The Lisa Nicole Collection was created to challenge women to be more bold and courageous and to live their lives with purpose and action. "The Lisa Nicole Collection and lifestyle brand is designed to motivate and inspire women or every background of ethnicity, religion, and profession to do more, be more and achieve more. When you look good, you feel good and when you feel good you desire to do and accomplish more," said Lisa Nicole about the collection. The Lisa Nicole Collection is a ready-to-wear high-fashion collection for today's modern woman. The fall/winter '18 collection consists of pieces from all three collections. The Lisa Nicole fall/winter 2018 collection has been themed ELEVATION. The colors of the season consist of wine, nudes, nlacks, metallics and rose patterns. Cloud has chosen the finest fabrics which include sequins, laces, crepes, baroque patterns, feathers and beaded accents. The designs of the season include suits, pants, dresses, jumpsuits, and exquisite gowns. "The ELEVATION Collection conveys the power, boldness, strength, sensuality and sophistication of the Lisa Nicole woman," says Cloud, describing the inspiration behind her clothing brand.
The inspiration for this season's collection is divine ELEVATION. The ELEVATION Collection is about going to new levels mentally, spiritually and creatively. It's about reinvention and embracing timeless fashion trends that exude power, class and sophistication. The designs are simple yet bold.
ELEVATION is about attitude … your attitude determines your altitude. In this season of life, Cloud has chosen to be obedient to God's instructions. With strength, poise and grace she rises above all obstacles and challenges and focuses on winning against all odds with God's direction. There is nothing more powerful than a made up mind and a will to win.