Gina Conwell of Desired Extensions educates women on traction alopecia
 Photo credit: Geeno Mizelli/Calvin Lockwood
The Atlanta hair care business Desired Extensions prides itself on consulting customers about their daily hair care routine before purchasing the desired merchandise. The owner of Desired Extensions, Gina Conwell, provides top-notch hair pieces that are tailored to fit the personality and hair needs of the client. 
For many years Conwell received feedback from clients complaining about their gradual loss of hair and the stylists' lack of knowledge. Conwell decided to search in-depth on the causes of hair thinning and hair loss among women. She learned that traction alopecia is a type of hair loss caused by wearing tight braids, hair weaves or cornrows. This prompted Conwell to create a seminar to educate hair gurus and clients on applying and maintaining a healthy hair unit without damaging the extensions or your real hair.
Rolling out spoke with Conwell about her knowledge of the causes of alopecia and some ways to prevent serious traction alopecia among clients. She also shares touching moments about how Desired Extensions uplifted and encouraged women who suffered from hair loss. 
Give us some background on who Gina Conwell is and what led you to the beauty and hair industry.
I was born into the [industry] more so than led into it. My father and mother opened Conwell Beauty Supply in Pennsylvania in 1964. So, it was 1978 [when] they moved to Atlanta and opened All-N-1 Beauty Supply. In my 20s, I started working for All-N-1 Beauty Supply. I started delivering as a sales representative to hairstylists and selling professional products. From there, I had a love for dealing with hair and working with people.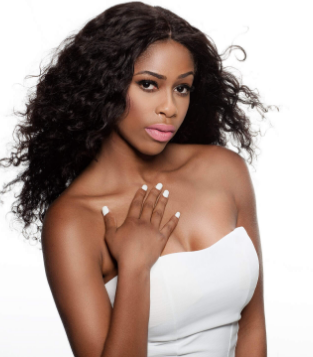 Photo credit: Geeno Mizelli/Calvin Lockwood
What inspired you to create Desired Extensions? Why did you choose to tailor your hair care products for alopecia and cancer patients?
When I was working with the hairstylists and I was selling them [hair] products, they were complaining to me [about] how their client's hair [started] to thin and started to bald. I decided to start doing research and that's when I found out about alopecia. You'll be surprised [at] how many people and stylists aren't educated on what alopecia is. I decided to set my business up [to] work with people with alopecia.
Can you give us some insight into the causes of traction alopecia? Are there any preventive methods that one can practice?
Yes, as far as traction alopecia it can come from many ways. Sometimes it's from braids being too tight [and] getting their braid pattern in the same direction each time. I always tell people [that] you need to change up the braid pattern. Also, scratching your scalp with dirty fingernails. The doctors that I have worked with said, "People infect their scalp by scratching it too hard with dirty nails." Do not use grease. A lot of people think that greasing and oiling your scalp is the way to moisturize but that is incorrect. You are peeling and smothering your follicles [using grease] on your scalp. I tell people all the time when they want to add moisture, add [hair product] on to your hair and it will get into your scalp. I also tell clients to exfoliate the scalp.
Desired Extensions is known for quality products and empowering women that struggle with hair thinning and hair loss, what are the most memorable experiences clients have shared with you after using your merchandise?
Their self-esteem has gone up, that I solved a lot of their problems and they're comfortable going out. I have had some women where I had to go into their home because they did not want to be seen. After working with the products, they are extremely excited. They've talked about the longevity of the [hair]pieces. They also love the consultations that we do because I don't just sell you a product I find out [about] your lifestyle.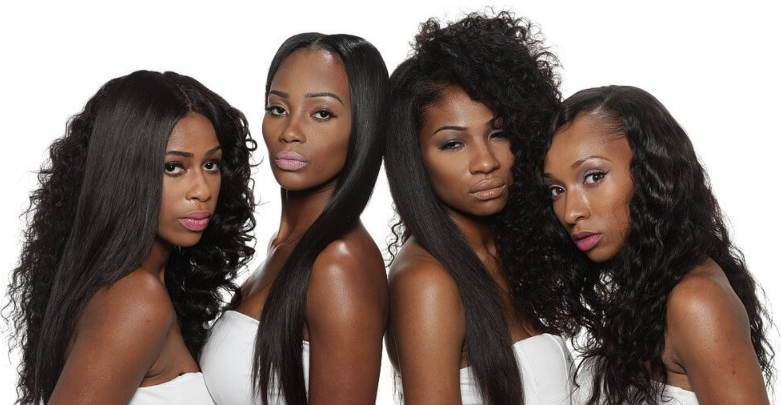 Photo credit: Geeno Mizelli/Calvin Lockwood
You offer classes and seminars to help others become certified technicians, what made you incorporate this aspect into the business?
Clients were complaining about how some stylists weren't educated. The [stylists] didn't know how to apply the pieces and they didn't properly know how to remove them. We decided that we wanted to inform and educate other people. So, that way no one would have to go through the dramatic moment in purchasing a piece and going to someone who didn't know how to install or remove the [hair].
Desired Extensions has made quite the impact on the beauty industry. Do you have any new ventures in the works?
Yes, we sure do! Our new color lines! We're going to be coming out with two different colors in blonde and in brown.
How can people get in contact with Desired Extensions?
Website, desiredextensions.com
Instagram: @desiredextensions
Twitter: @desiredext
Customer service:770.394.3730
1.877.394.3730