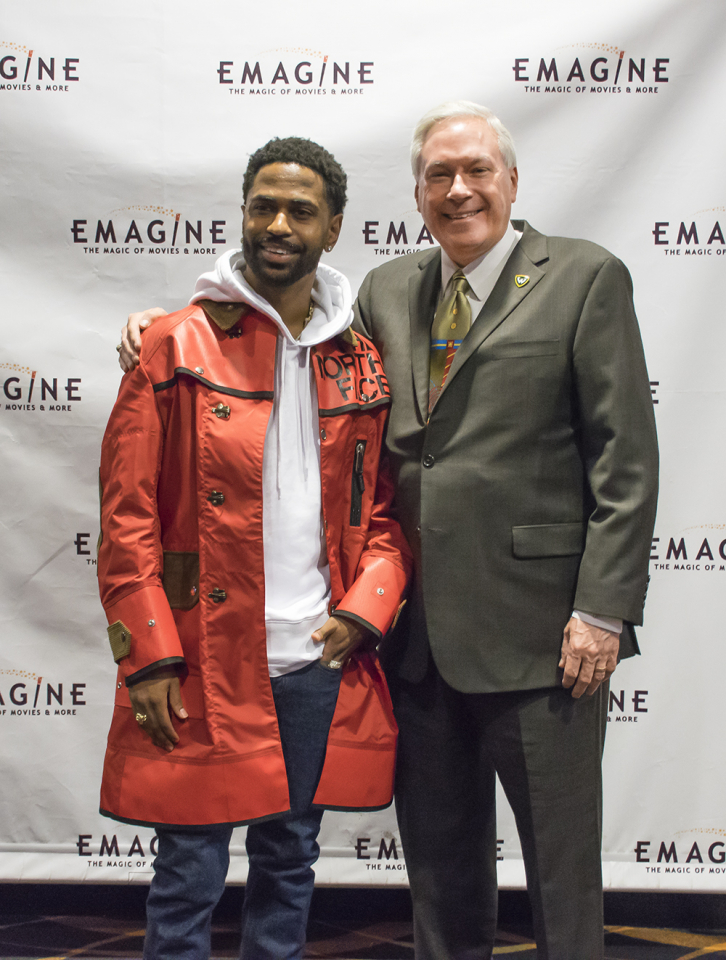 If we can count on anyone to show love to their hometown, Detroit knows that rapper Big Sean (Sean Anderson) will always come through. From surprising students at a recent Black Panther showing, to his donation of a state-of-the-art recording studio to Cass Technical High School, to contributing to victims of the Flint Water Crisis, the Bounce Back rapper is committed to helping the city of Detroit do just that. This time though, Anderson is taking an even more creative approach to his investment in the city, with new talks of a unique movie-going experience in collaboration with Emagine Entertainment.
Recently, Anderson and Emagine Entertainment, Inc. released news for plans of a partnership that will change Detroiters' movie-going experience. The new development will be "a world-class cinematic and live music entertainment center," which will boast between 10 and 12 screens and house approximately 1,300 seats. The largest of the auditoriums will hold approximately 300 seats and will be home to live, intimate music experiences.
Currently, the joint venture is searching for prospective sites in Detroit on which to erect the development.
Paul Glantz, Chairman of Emagine Entertainment, seems to be looking forward to partnership with Anderson.
"The Detroit market is underserved today and we intend to address that opportunity via our joint venture. In combining the strength of a local entertainment powerhouse, Big Sean, with the operating prowess of Emagine, the current void will be filled in a glorious fashion," he said.
Many Detroiters can relate to this lack of cinematic entertainment within the city, often having to travel outside of city limits to catch the latest releases. Being a native of the Detroit, Anderson has taken on the duty of addressing the situation.
He said, "There is no major movie theater in the city of Detroit – this makes no sense to me. I feel that it is necessary to build a theater in the city, not only because of the joy and inspiration movies will bring to people's lives, but I hope this theater will become a hub of creativity – a place for intimate concerts, lectures, meetings, etc. Through my foundation, the Sean Anderson Foundation, I hope we can establish internships for students and perhaps, some kind of training for students to explore technical and business careers in the entertainment industry. I am a big fan of Emagine and the way they run their theatres, so I could not think of a better partner to do this with."
Plans for the opening of the Sean Anderson Theater, powered by Emagine, are expected to take place in early 2020.