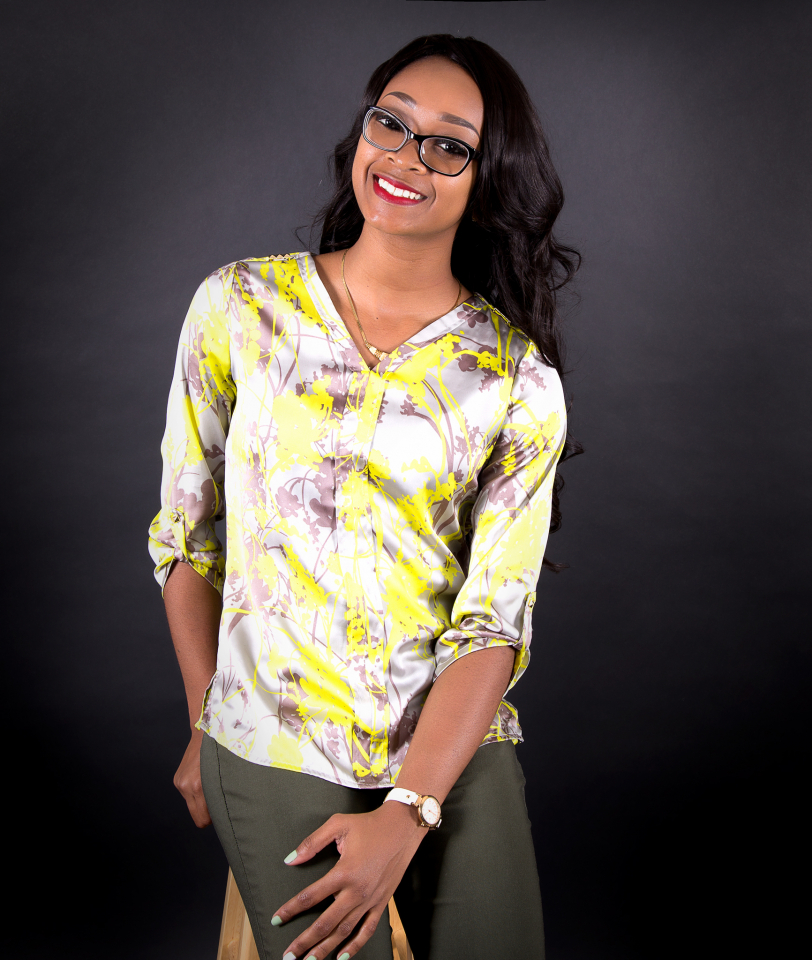 Deidre Palode, creator of It's Just PR, wakes up every day and prays. She's also the founder and senior publicist of MayLee Media, a  boutique public relations firm located in Atlanta. Mary Lee Roberson, known to others as "Mother" or "MayLee," is Palode's grandmother and the source of the firm's name. MayLee's determination, strong will and dedication drive Palode.
What is your day-to-day like at work?
The first thing I do is I wake up and I pray. I can't forget my God who gave me life to do what I do. Afterwards, I'm checking emails and social media. I work off a planner and Google Calendar. If it's not listed in any of those, I'm thrown all the way off. My day literally consists of me glued to my laptop and my phones along with my tablet. I'm researching, pitching and creating all at one time. This can also include conference calls, business meetings, events and client interviews as well, not to mention managing my personal life and planning out my next event, It's Just PR.
What inspires you to show up at work every day?
The fact that my job consists of helping people to build their brands. I have always been the type to see others doing well and now I'm in a position to not only see it but be a vital part of it.
How did you determine your career path?
It's weird. Most knew me as an athlete but I've always loved the media. I stayed at the movies or reading magazines, so once sports was not my primary focus I took on a second major along with film/video, which was journalism PR. I was a big fan of "The Game," the TV show with Pooch Hall and Tia Mowry. There was a character by the name of Dionne who was"Derwin's publicist. After seeing how she was a part of his image and brand, I automatically wanted to become that.
What industries connect to your career choice?
Mainly lifestyle and beauty. I work with faith based brands because my firm is founded upon those principles. I work with beauty products and professionals, fitness professionals, hospitality, entertainers and sports.
Describe the future skill sets that are essential to future business leaders and innovators.
There's so many but I'll try to narrow them down. This may come off as so cliché but the first thing you need is faith. If you don't believe in you, no one else will. Along with faith, have a plan and execute it. Don't just be a "pop-up" and what I mean by "pop-up" is don't just be doing stuff to do it. Have a purpose and a passion for what you're doing. You need to be self-motivating. These type of leaders are designed to do more and go beyond expectations. Another skill set is you need to be able to multi-task. As a leader, as an innovator as an entrepreneur multi-tasking should be a skill and should be one you can duplicate to your team. Last, but not least, you need to be an excellent communicator. You need to be able to sell yourself and you need to be able to execute your strategies. As a leader, you must inspire others through not only your words but your actions too because you are a living example.
Define innovation methods you apply to your business and life.
Brainstorming is one of them and one that I do most. I'm always thinking of how to better myself as a person and as an entrepreneur. Besides brainstorming, I'm looking into problem solving methods, hence why I created "It's Just PR". A lot of times people or potential clients do not know what public relations is is, the importance of PR and the media or people take the word "publicist" and they toss it around like we're just party promoters. False! I created this event to educate future media professionals and to equip them to be great so we can "Make PR Great Again".
Describe goal setting methods you use and how you evaluate success.
I pray and I plan. Faith without works is dead so I make sure I write it down and I plan strategies to reach those goals. Along with that, I have some sort of accountability whether it be my mate, my pastor or my mom to make sure I'm not giving in or giving up. I also look for inspiration outside of myself. I support other leaders, I research, and I ask for help! Do not be afraid to ask for help if you don't know how to do something. It's Just PR is going to help those aspiring and accomplished professionals get to the next level in their business.
Who do you consider your peers in you field? How have they supported you? What best practices have they shared? Wow, I know of a lot of like-minded individuals and it's actually too many to name but the people on my upcoming event and Rolling Out's very own Yvette. When I met her, we made a connection and I support her brand and she supports mine and this is why I wanted her on my panel because of the relationship we've built.
Name your favorite role models for success in two different industries. 
Michael Jordan. The GOAT. When I think of basketball I think of him and he's not even on a court. That says a lot about his brand. And my new recent found role model Daymond John. I had no idea who he was until "Shark Tank," then I used to rock his brand FuBu all the time! But now he's all over sharing his secrets to success and making his name even greater! That's dope to me! Taraji P. Henson and her story alone is so inspiring. She had a dream and she went for it and now she's one of Hollywood's most sought after actresses.
Names three books that changed how you saw life and you recommend to others.
1. Rejection and Rebellion: The Twin Towers by Dr. Rhonda Travitt. Talk about a mirror check! This book allowed me to see me and how to push past obstacles and generational curses.
2. Girl Boss by Sophia Amoruso. It inspired me that in business you have to push past your emotions and go out there and win. Basically your circumstance or situation does not define your destiny.
3. Mrs. Right by Tony Gaskins. I broke off my engagement and hit a very low point in my life. I was confused, hurt and angry but with this book and my pastor's advice I began to know my worth again and now I'm smiling harder than ever.
Describe why life long learning is important to you.
Because as you grow so does the times. Nothing ever stays the same so I am a firm believer in always humbling yourself to be a student, no matter your title.
Describe the voice of success you hear in your head.
"Deidre, it's yours. It's possible. You got it and you're different. I know that this place feels numb or not where you want to be but it will all be worth it."
Community success based on what you do in the community means what to you?
How are you giving back? How are you inspiring those in your community to go out and get it like you did? I come from a very small town and a wooden spoon, not a silver spoon, so that should tell you a lot. How can you expect support from your community when you're not active in it? I try to go out and support my community and give back as much as I can and this is another reason my event is free. I know how it is to want to be great but don't have the resources to do so, so this is why I'm giving this event and this knowledge away for free.
Technology plays what role in your daily life?
Technology is how we connect. Yes, faith is important and yes that's why I'm here, but technology is a plug …l iterally. From my laptop, to my phone to social media and video chat, I'm using it all. It helps me to communicate … period. I'm reaching people locally and nationally just from technology alone.
What software and technology tools have made the biggest difference in your life?
Of course, my phone and laptop with WiFi are a major key. I saw a quote that said, "Give me the wifi passcode and watch me change the world," and that is what I do on a daily. But software such as email marketing programs like MailChimp, Constant Contact, these databases are a lifeline in my business. Also social media is a good tool. I have connected with some influential people using this technology alone.
Define your personal culture.
Proud, different, bold and not ashamed.
How does music impact and influence you?
It's a universal language so as a communications professional it's a common denominator to connect with people. It's a coping mechanism. Music has helped me through the best and worst times of my life. It's therapy.
Describe your favorite vacation spot.
Warm beach, beautiful people, amazing food and shops galore.
If you could change one thing about the world, what would it be?
The U.S. president and the way we use money.
If you could change one thing about yourself, what would it be?
My height. But the fact that I'm so hard, so hard on myself. I hate it but it's a motivating factor, as well.
Join this writer for:
What: It's Just PR: Lunch and Learn
When: Saturday March 17, 2018 1pm-4pm
Where: The League Tavern, Downtown Atlanta
Why: To educate up-and-coming media professionals who aspire to join the media/PR industry through informative panels, meet-and-greet networking, giveaways and lunch.
It's Just PR: Lunch and Learn is specifically designed for those looking to get into the PR/Media landscape. Registration is free with meal purchase and guests will enjoy an expert, industry panel, giveaways, networking, food, vendors, and more. Visit www.itsjustpr.com/events.html