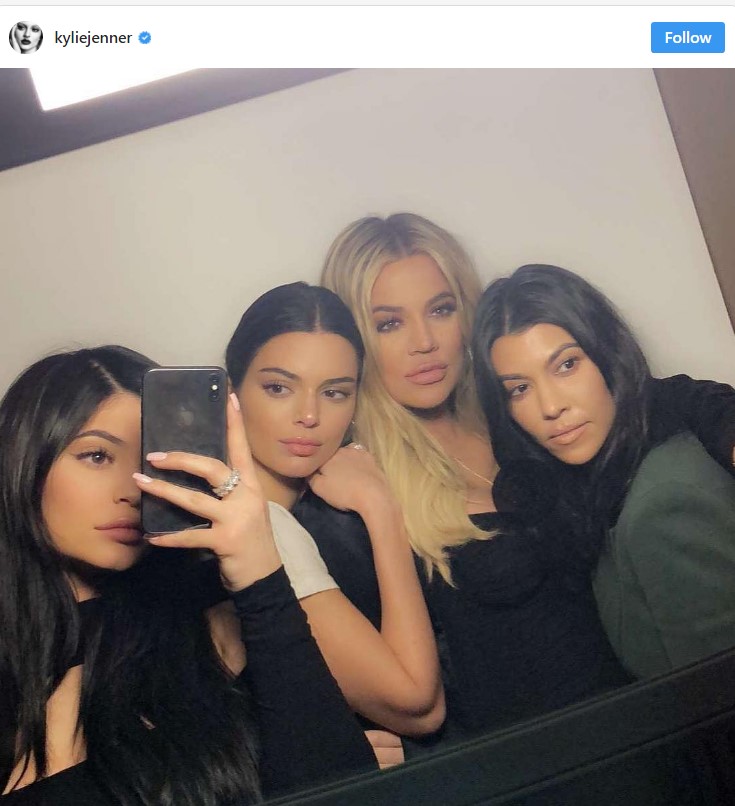 BEL-AIR, California
– You want to gift Khloe Kardashian's and Tristan Thompson's soon-to-be newborn? It's gonna cost you — a lot.
The Kardashian-Jenner clan hosted a vainglorious and grandiose baby shower in homage to Khloe Kardashian and Tristan Thompson's daughter-to-be in Bel-Air, a very wealthy town that borders Beverly Hills. But the big news is that the Kardashian baby registry is close to $100K.
The Kardashian baby wish list is stuffed with expensive items that will burn through a man's pockets like acid.
TMZ says Kardashian, 33, has registered at the high-end baby boutique Couture Kids, and her wish list is ostentatious as it is exorbitant:
a $10,000 crib;
a $600 Versace changing bag;
a blanket by the same designer for $365;
a Givenchy Kids leather jacket, which retails at $1,450.
A source told the website most of the items in the registry are pink, but another insider admitted the tall Kardashian came close to grabbgin one of each time at the store.
Last week, she went shopping with her mother Kris Jenner and the 62-year-old matriarch dropped $8,000 on nursery items from Hollywood baby boutique Petit Tresor for her next granddaughter.
Jenner is already a grandmother of eight children, including three by Kim Kardashian. The "momager" forked over $3,600 on three giant stuffed giraffes, $4,200 on a matching pink nursery glider chair and ottoman set, as well as $550 on an unusual silver high chair.
The Cleveland Cavaliers center's girlfriend boasted with a few snaps from the blowout baby shower, punctuated by pink lighting, animal-shaped topiary and lots of balloons. Held at the opulent Bel-Air Hotel, the affair was sponsored by Amazon, according to Khloe Kardashian's Instagram postings.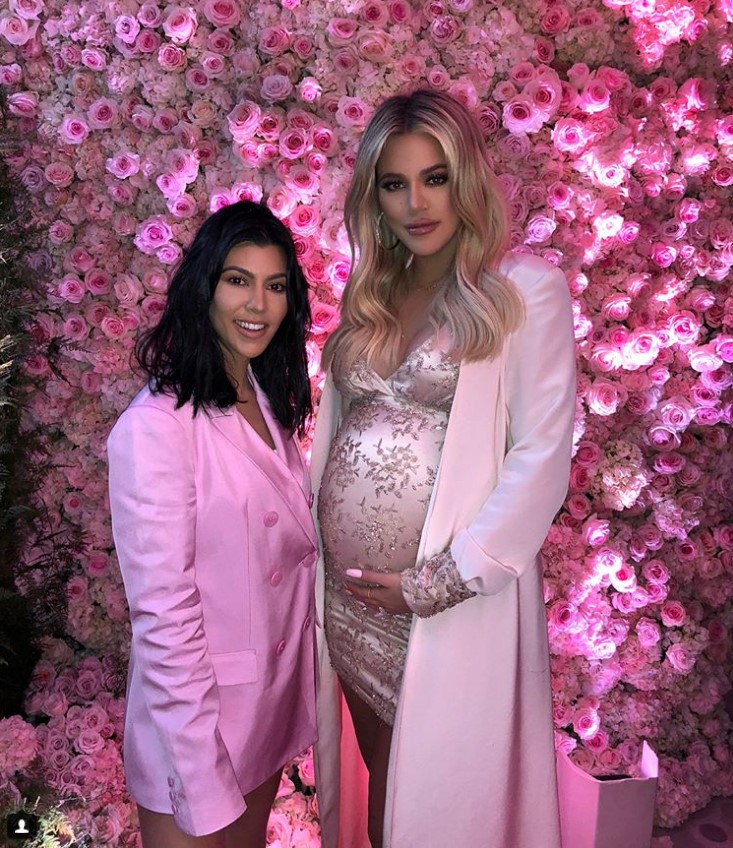 Khloe Kardashian captioned the above photo: "Had the most unbelievable baby shower — we felt so much love! #ad [sic] So grateful to be surrounded by a beautiful support system. And special thank you to @Amazon for helping me bring it all together! More pictures to come! 💗 #AllOnAmazon #AmazonBabyRegistry."
The guest list included, not surprisingly, Kim Zolciak-Biermann of the "Real Housewives of Atlanta" and daughter Brielle. Of course, the likes of matriarch Kris Jenner and the Kardashian sisters were posted up strong. But some observers were surprised to see the likes of LL Cool J being photographed leaving the baby shower.
Regardless of the star names in attendance, or perhaps partially because of them, the exclusive gala became a dream event for the statuesque Khloe Kardashian.
Today was an absolute dream! I can't put into words how beautiful my shower was! I never wanted it to end! I will be sharing more photos over the weekend. It's feeling so real now 💕💕 God is great! I feel so over joyed

— Khloé (@khloekardashian) March 11, 2018