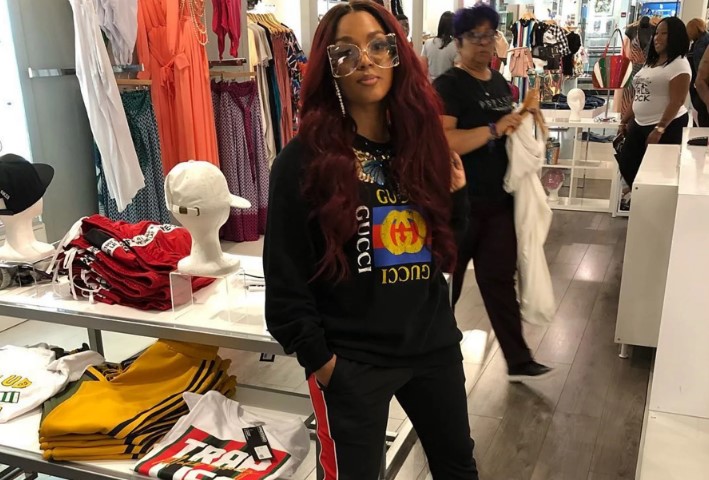 The commencement of "Love & Hip Hop: Atlanta" season 7 could not have been more explosive.
Rapper Rasheeda's husband, Kirk Frost, had to break down and admit to fathering a child with his mistress Jasmine Washington.
Rasheeda, who said she was not shocked at the paternity test results that show Frost is the father of the love child, was nonetheless fuming.
"I am not at all surprised to hear the results, but getting the confirmation is a punch in the gut. Any little bit of hope I had that we could forget about things is all gone now," she said on the show with a trace of disgust in her voice.
"This is some careless a** sh**. Not only you f**k some old girl, but that is also another thing, now there is an innocent child, can you move in, no! no! But it is not even about me; it is about our kids, they don't deserve to see their dads who they put on a pedestal, they f**king worship like this," Rasheeda added.
Seeing blood in the water, fans are circling around Frost and have initiated what's tantamount to a feeding frenzy on the show's Instagram page.
One fan implored the rapper to cancel Frost: "He didn't want your last son but had a baby by some thot. Leave him omg. Rasheeda, please move on. 17 years is killing you right now. The court will give you everything. Rasheeda we understand this is all u know and Marriage s different ball game BUT SIS it's been one too many times and an outside baby has to be a deal breaker."
Another fan concurred: "I'm so sorry for her but was this supposed to be news like we ain't know. I think it's time to seek revenge when are you hopping back in the studio? I wish you would leave, this is disgusting. Damn Rasheeda I was hoping that it wasn't his baby either…. SH$T!Omg, he the daddy I'm so sorry to leave him this is embarrassing I'm pissed."
One fan, however, is skeptical of the longtime married couple: "She lying It's not even about the kids cause she's miserable. When she's not happy her home won't be happy, and everything around her will crumble. Ain't nothing stronger than a black woman but u gotta know when to let go and I think now is the time RaRa. It's not his it's for a storyline sad when you gotta lie to stay on the show."