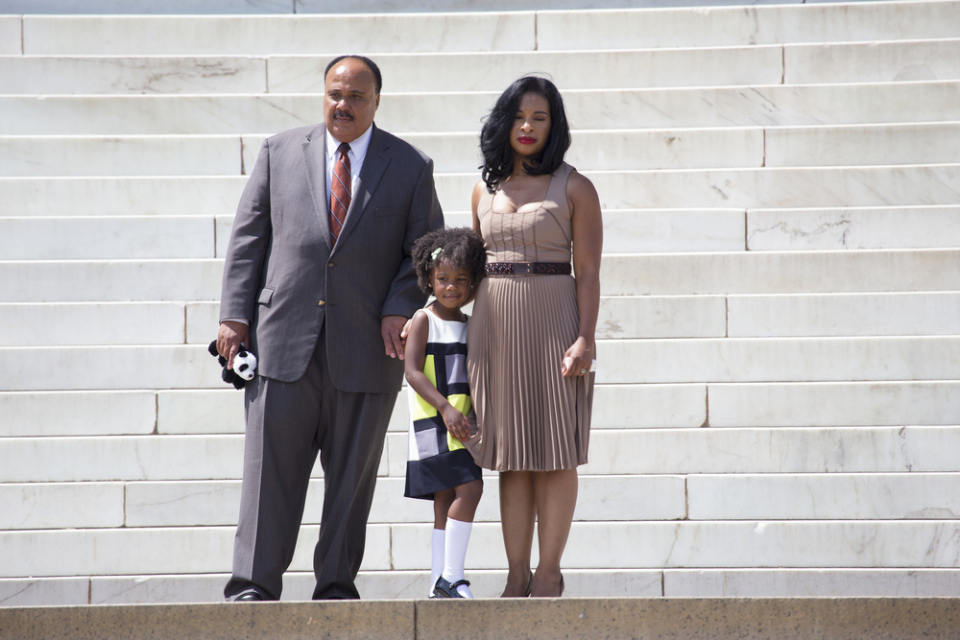 Yolanda Renee King, 9, is the daughter of Martin Luther King, III and Andrea Waters. Young Yolanda is the only grandchild of Dr. Martin Luther King, Jr. and Coretta Scott King. On Saturday, March 24, 2018, she delivered an impassioned speech at March for Our Lives in Washington, D.C.
She exclaimed from the podium, "I have a dream that enough is enough. And that this should be a gun free world, period. Please repeat these words, have you heard. Spread the word! Let it be heard, all across the nation! We are going to be a great generation! Say it like you really, really mean it." [Repeat]
#MLK and #CorettaScottKing's granddaughter, Yolanda Renee King, speaking at #MarchForOurLivesDC. Yolanda will be at our April 7 #KingCentennialsSpeak. Join us. Register: https://t.co/Hdyewm5orI. #MarchForOurLives. #MLK50Forward pic.twitter.com/hZIo6Dyd8W

— The King Center (@TheKingCenter) March 24, 2018
Yolanda dreams of a day when there will be no guns in the world. April 4, 2018, will mark the 50th death anniversary of her grandfather who was gunned down on the balcony of Memphis, Tennessee's Lorraine Motel, which today is the National Civil Rights Museum.
It was 55 years ago when her grandfather inspired generations with his historic "I Have a Dream" speech at the March on Washington in 1963.
March for Our Lives was a demonstration that took place on March 24, 2018, in Washington, D.C. and around the world to demand stricter gun control in the wake of a growing number of mass shootings at schools, churches and other venues around the country.