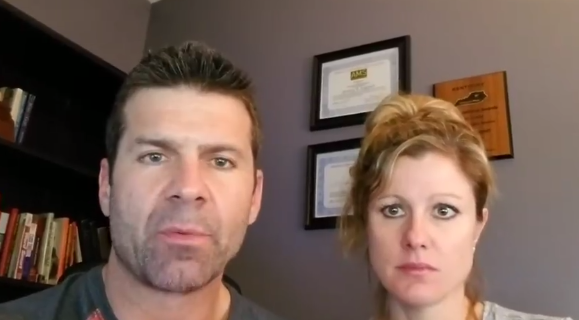 A television meteorologist is out of a job the day after uttering a racial slur during a live broadcast.
During a WHEC weather forecast in Rochester, New York, on Friday which showed a live shot of the city's Martin Luther King Jr. Memorial Park, Jeremy Kappell referred to it as "Martin Luther Coon King Jr. Park."
You can listen to the episode on this YouTube video:
https://www.youtube.com/watch?v=_Ks6F5tx_mk
Predictably, the outrage was immediate and intense. Rochester Mayor Lovely Warren and City Council President Loretta Scott demanded his immediate termination.
"It is beyond unacceptable that this occurred. There must be real consequences for the news personality involved and also for the management team that failed to immediately apologize and address the slur," the statement from Warren and Scott said, according to DemocratAndChronicle.com. "The individual responsible for the slur should no longer be employed at Channel 10."
The station's vice president and general manager, Richard A. Reingold, explained why the decision to fire Kappell was made.
"As a result of that broadcast, meteorologist Jeremy Kappell is no longer with News10NBC," Reingold said. "We believe strongly in holding our reporters and anchors to the highest standard."
Kappell, who had been WHEC's chief meteorologist since October 2017, called the episode "a simple misunderstanding" and that he simply "jumbled a couple of words."
"I know some people did interpret that the wrong way. That [word 'coon'] was not a word I said, I promise you that. If you did feel that it hurt you in any way, I sincerely apologize," Kappell said in a four-minute video statement he posted on his Facebook page.
Kappell, who was hired as WHEC's chief meteorologist in October 2017, thanked his supporters in Rochester and asked for forgiveness.
"With that being said I'm so disappointed that my career could end this way, and extremely disappointed at the decisions at my television station whom I expected a certain level of support from which I did not receive at all," Kappell said. "I can't speak to (WHEC's) intent, I can only to speak to mine. In no way, and if you know me I don't even have to say it, I would never intend to [cause] harm [in] that way to anyone."
Here is Kappell's mea culpa in its totality that he posted on his Facebook page: