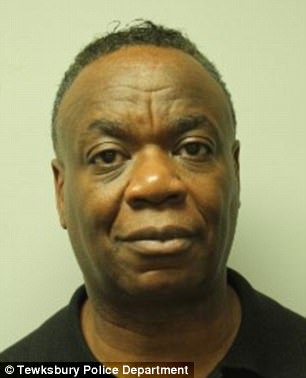 A Texas couple, Francho Bradley, 59, and Adrianne Jennings, 40, was arrested on Saturday, March 24, 2018. While more than 200K people attended the March for Our Lives demonstration in Washington, D.C., and 800-plus ancillary protest marches across the globe, Bradley and Jennings were allegedly planning for a big bang in Massachusetts.
The pair was arrested in Boston after police found more than a dozen weapons inside their hotel room, including found five rifles (AR-15 and AK-47), a shotgun, grenades, a handgun, a revolver and hundreds of rounds of ammunition and parking tickets. There were three parking tickets, for three separate consecutive days, that were issued a mile from the site of Saturday's March for Our Lives protest in Boston — and also the site of the Boston Marathon finish line. The marathon will take place on April 16.
Bradley invited the police when he called the police to a report a possible robbery. He called police in Tewksbury, Massachusetts, saying someone had broken into his hotel room at the Marriott Inn Residence. Bradley was watching a surveillance feed linked up to a mounted laptop in his car.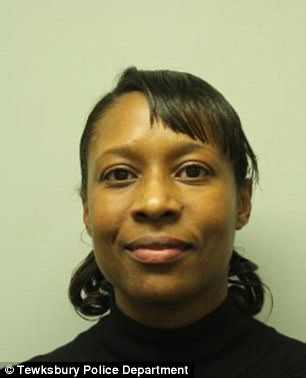 According to media reports, Bradley's accomplice and common-law wife Jennings is mentally ill. She has reportedly been missing since 2013 and told police she was afraid Bradley was going to shoot her.
Bradley tells police he was working a covert mission and traveled from Frisco, Texas, with the weapons. He even claimed he once worked for LAPD and had information on the OJ Simpson case. It gets better. He says Jennings worked for former POTUS, Barack Obama's campaign and for the German government.
He was unable to produce any police or military ID.
On Monday, March 26, the couple was arraigned in Lowell District Court on multiple charges, including eight counts of possession of a large capacity firearm, 19 counts of possession of a large capacity feeding device, three counts of possession of a silencer, eight counts of improper storage of a large capacity firearm, improper storage of a firearm, possession of a firearm without a license, possession of ammunition without a license and possession of a bump stock.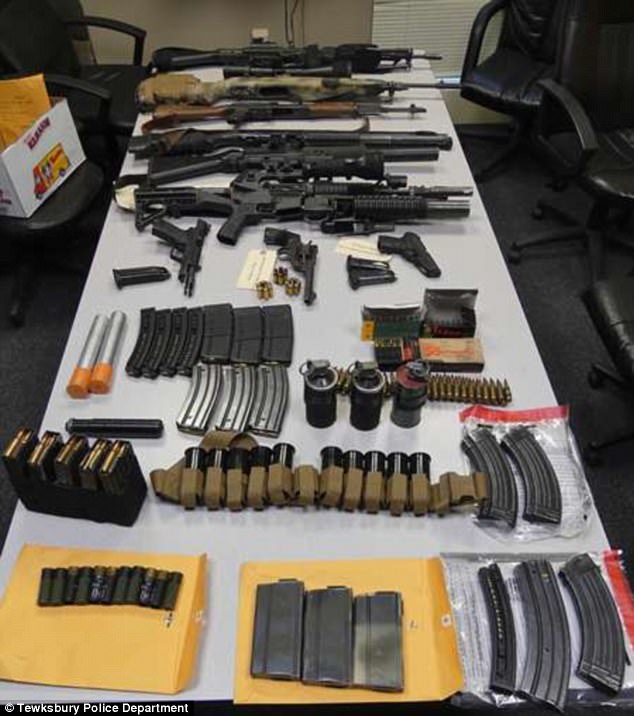 Here's a list of the weapons and ammo they found:
Weapons  
AK-47 rifle
AR-15 with grenade launcher 40mm (bump stock) and silencer
Farsi 308 Federal Arms Corp
22cal Rifle A-11 
HK pistol (in the car) 
9mm Vektor and two large capacity magazines containing 17 rounds  
.45 caliber Revolver with six rounds in the gun and additional two speed loaders, each containing six bullets 
Shotgun loaded with six shotgun shells and with five shells 
Armory rifle with three loaded large capacity magazines (30 rounds)
Three smoke grenades
Two flare guns 
Ammunition  
Eight loaded large capacity magazines (80 rounds) 
A tactical vest containing four loaded large capacity caliber magazines and five loaded large capacity magazines
.45 caliber large capacity magazine (in the car)  
Silencer
One .223 large capacity magazine
Another vest which contained two loaded large capacity 7.62 magazines
.308 caliber 54 rounds
7.62mm 20 rounds black box
7.62mm 20 rounds orange box
.308 caliber 20 rounds 
2 miscellaneous firearms accessories 
Technology and paperwork
Six laptops
A Cloud external hard drive
Dell external driver
Cyber sniper recorder and two memory cards in a pocket book
Birth certificate, concealed license badge, texas license to carry, social security card, passport, a press pass, DOD concealed carry badge 
Three parking tickets 
Four cellphones
Eight thumb drives
Black notebook 
10 firing canisters  
small black ledger for a firearm