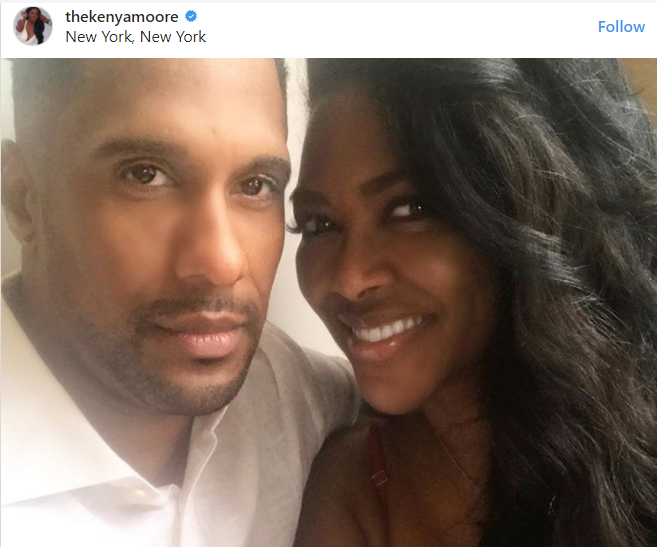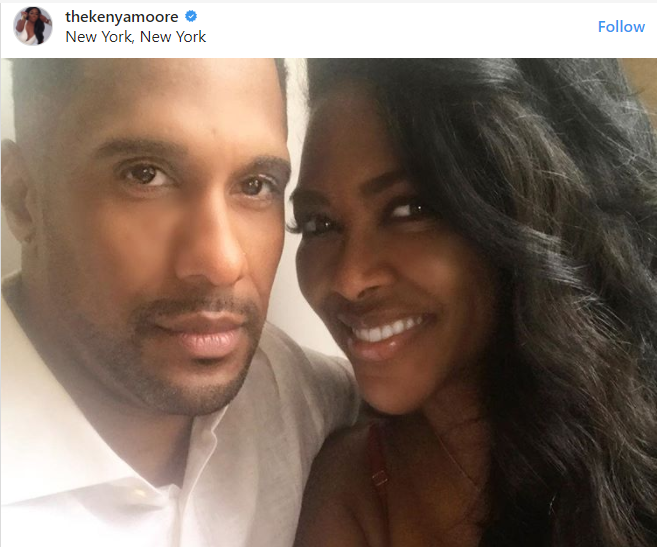 Kenya Moore's husband finally made an appearance on the "Real Housewives of Atlanta." And the wives were there to critique Marc Daly about his appearance, mannerisms and disposition.
The man Moore secretly married on a luxurious Caribbean island last year popped up at Kenya's domestic violence awareness event and surprised his wife after previously saying he couldn't make it.
Several of the other wives were there to weigh in, including archrival Sheree Whitfield, who was not impressed:
Can we say #awkward #holdinghands #ZOOMIN #hesjustnotthatintoyou

— Shereé Whitfield (@IamSheree) March 26, 2018
The other wives took to their respective Bravo blogs to annotate their thoughts about Daly:
NeNe Leakes:
"I thought Mr. Marc Daly was quite handsome. I've had the opportunity to be around him a couple of times and I think he's a super cool dude. I wish Kenya and Marc much love and success!"
Kandi Burruss:
"I really like Marc — he's a great guy!"
Cynthia Bailey:
"I was very excited to meet Kenya's husband. I've hung out with them as a couple a few times since the PSA, and I think Marc is a great guy. I am happy for Kenya and Marc, and I wish them a lifetime of happiness."
Moore said she had a feeling the husband would show up to her event and he indicated that he enjoyed meeting the wives.
Afterwards, BravoTV caught up with Moore to inquire about her feelings on her husband's TV debut:
BravoTV.com: What went through your mind when Marc walked in?
Moore: "I was so thrilled to see BABY! The one thing I know for certain is that my husband puts his family first. When my grandmother passed, he was standing by my side. When I'm working on Kenya Moore Hair Care or any of my other businesses, he gives me invaluable business advice. And when I dream, he encourages me to dream even bigger. He loved the PSA, and I knew deep down that Marc would not have missed being there to show his support."
BravoTV.com: Did Marc have a good time meeting the ladies?
Moore: "Marc met a few of the ladies prior to that evening, but he really enjoyed meeting all of them at the event. He thought that they were all nice and never sensed any shade."