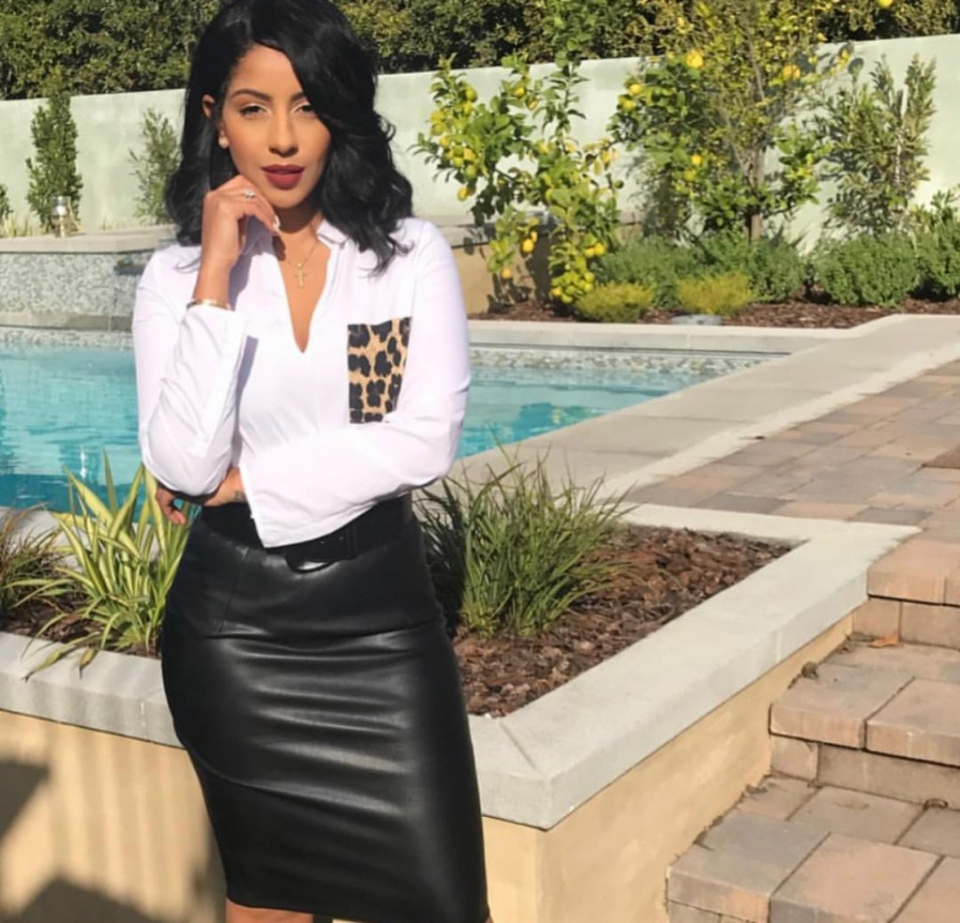 Kyra Robinson is an agent of change in television. She's an NAACP-nominated TV producer who got her start in Chicago. Through her relentless work ethic, she landed opportunities which led to her current role as a TV producer for OWN's "Iyanla: Fix My Life." Her story is just as inspiring as the work she does every day on the set.
How did you begin your career in television?
I always wanted to be a news anchor, so I went the practical route in the beginning. I went to Columbia College in Chicago at 18, interned at NBC in the investigative unit under Lisa Parker for six months, and during the internship, I realized that this isn't what I wanted to do. I then moved to Costa Rica and studied Latin American history and journalism and came back home thereafter.
I knew I loved journalism, writing and producing, so I participated in a program at my school called Semester in LA. With this program, they allowed students to come to L.A. and get hands-on experience, so I worked at Paramount Studios and Raleigh Studios in L.A. for three to four months. Before I graduated college, I got a job at "Access Hollywood" in the library department, but I couldn't take it. This led to me going back to Chicago, and when I graduated, I told my professor that I didn't want to be a news anchor anymore. I told my professor that I was going to develop my own internet TV show. So, I went to the thrift store and bought a couch, curtains, a storage unit, and I would go to work, and interview celebrities at the same time. I talked to anyone who had an interesting story to tell.
I then started working for Judge Mathis, but at 21 years old, I knew that I wanted to create my own television show. I created a show called, "It Girl Chicago," and pitched it to my friend who worked at OWN. She ended up showing her friend at WME, and they wanted me to fly to L.A. I literally had nothing. I had three companies wanting to work with me. I ended up working with Candi Carter, who worked with Oprah, and who's currently the executive producer of "The View." From that point on, my career took off.
How did you and Mike Epps conceptualize the BET Social Media Awards?
Mike is really a creative genius. Everything he says out of his mouth screams creativity. He and I had conversations because even though I'm an artist myself, I'm more practical and logical while he's a canvas of colors. We discussed a lot of projects, and this was one of the ones that he and I came up with together. We realized that people don't really watch TV anymore, so we need to highlight the trailblazers of our time. These people are making careers and [an] income for themselves, so why not highlight them. It went from being a simple idea to us pitching it to BET. The rest is history.
Talk about the reception that you received via social media regarding this year's BET Social Media Awards.
I want to thank BET because they were behind the project 100 percent. We knew it [took] to create something like this, and the reception matched that. We're looking to grow with what we've already accomplished, and I'm looking forward to the next one.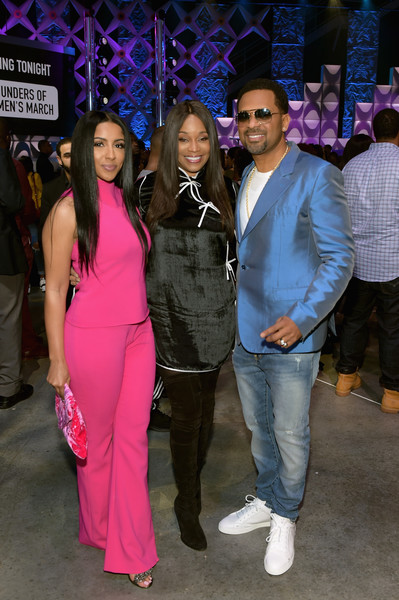 Explain your role on "Iyanla: Fix My Life."
On Fix My Life, I help guide and lead the narrative on the show. It's important for me as a producer to be responsible for the content that I put out regarding who I'm working for. I talk to a lot of guests, and people who come on the show, and it's heavy-lifting. [There are] a lot of sleepless nights and long hours, but it's rewarding because you inform the viewer, and help the guest gain clarity in their life.
The situations that happen in the show are situations that occur in the Black community. For me, my father died before I was born, So I may talk to some who may be in the same situation, and now I can help this person so a young girl who is fatherless doesn't use that as a crutch, but as a motivating factor. I have the responsibility of spreading a message, but it's a beautiful process because I'm helping people from the community I came from.
How important is it for more Black women to be in high-ranking positions at major corporations?
It's very important. We as Black women are a huge driving force in this country and economy. For me, as a behind-the-scenes producer, it's amazing to have the ability to be a vessel of information through entertainment. As a Black woman in a position of power, it's our leadership and voice that shapes the culture, which is a big responsibility. If we have more Black women that have influence, we would see a substantial change in our community. If we have the voice, then we have the power. Hopefully, we can change the trajectory of the conversation because trailblazers like Issa Rae, Shonda Rhimes, and Ava DuVernay are doing an exceptional job at moving the culture forward.