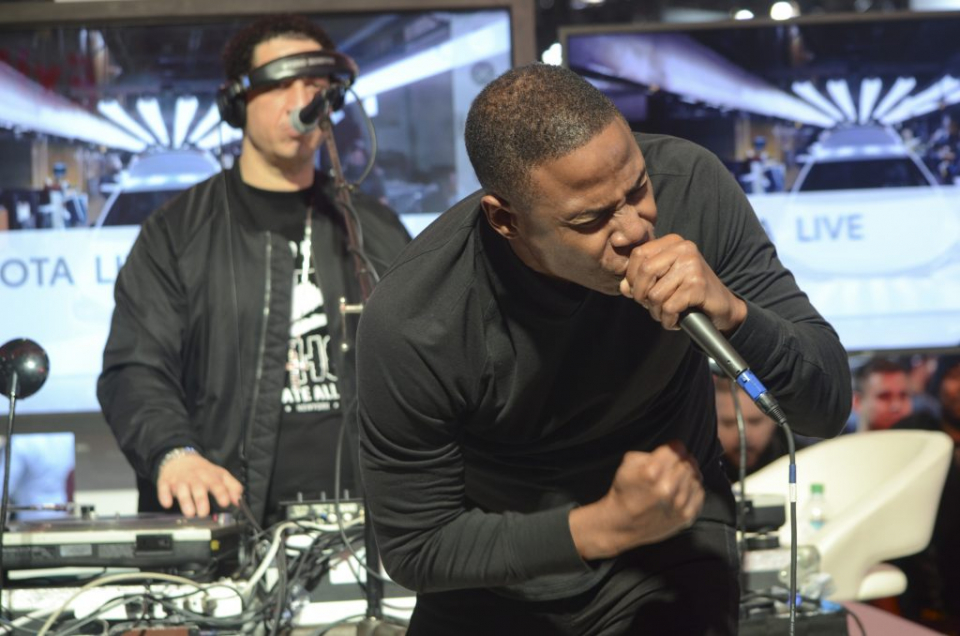 On Saturday, March 31, 2018, Toyota teamed with New York's legendary hip-hop artists Doug E. Fresh and DJ Kid Capri to light up the Toyota Live Stage together for a rare performance at the New York International Auto Show.
DJ Kid Capri, dubbed a crowd-hyping entertainer kicked-off the set bringing people to their feet with his high-energy and classic spins. His partner in rhyme, Doug E. Fresh, the original human beat box, joined him to take the fans on a musical journey back to the '80s with his note-perfect imitations of drum machines, effects and samples of hip-hop classics.
NYIAS was held at Jacob K. Javits Convention Center. This partnership between the three brands — Doug E. Fresh, DJ Kid Capri and Toyota — transcended language and culture moving people both young and old.
Doug E. Fresh, a native of Barbados, was raised in New York and feels a special bond to returning home to perform on opening day of the New York International Auto Show mixing hip-hop and cars. Doug has this to say about mixing hip-hop and cars, "Hip-hop is supposed to uplift and create, to educate people on a larger level and to make a change. And, we love to listen to music in our rides. So why not turn up the volume live on stage with Toyota."