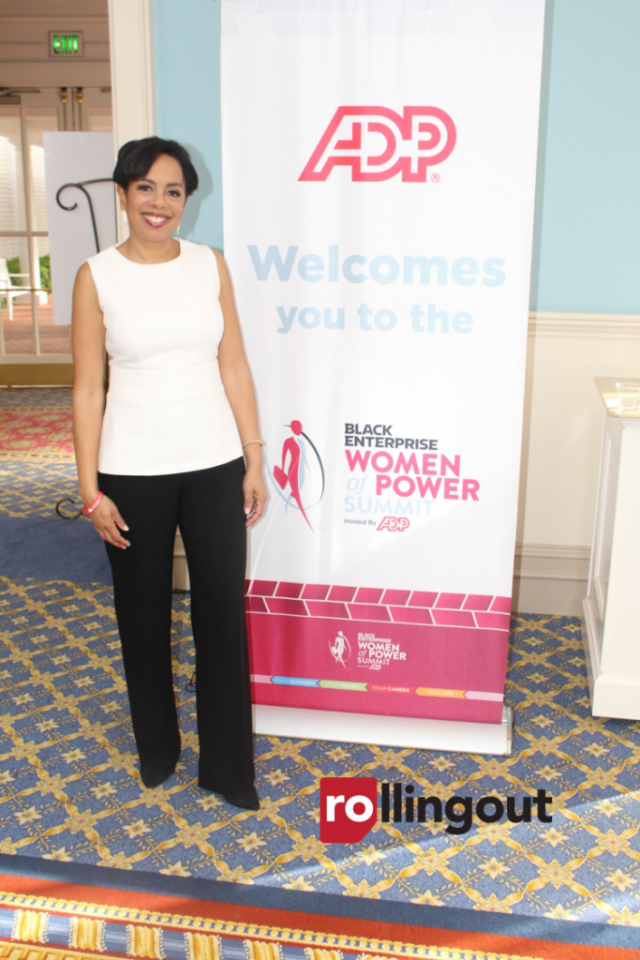 Sharon Epperson, an award-winning senior personal finance correspondent who can be seen regularly on CNBC television and other media platforms, was recently named one of the 12 to watch in TV news in 2018. She covers the many facets of how people manage, grow and protect their money, and her expertise includes saving, and investing for retirement, paying for college, managing mortgage, student loans, credit card and other debt, as well as building a financial legacy through estate planning.
Epperson hosts the CNBC Digital original video series, "Retire Well" and "Your Money, Your Future." She also appears regularly on the syndicated program "On the Money" and Public Television's "Nightly Business Report." Both TV shows are produced by CNBC. Epperson is also a regular contributor on NBC's "Today," NBC Nightly News, MSNBC and NBC affiliates nationwide. Her book, The Big Payoff: 8 Steps Couples Can Take to Make the Most of Their Money-and Live Richly Ever After, was a finalist for the Books for a Better Life Awards, honoring works that have "changed the lives of millions."
One of Epperson's critical (and personal) aspects of reporting is preparing your finances for the unexpected. In September 2016, Epperson suffered a ruptured brain aneurysm and she nearly lost her life. Since then, she has become a staunch advocate for raising awareness about brain aneurysms and increasing funding for research, establishing "The Sharon Epperson Chair of Research" through the Brain Aneurysm Foundation to provide grants for research on early detection.
Rolling out recently spoke with the Harvard and Columbia University grad at the Black Enterprise Women of Power Summit, where she was a panelist on Preparing for the Unexpected: Conversation That Counts with Sharon Epperson, which was hosted by Bank of America. After her panel discussion, we spoke to Epperson more about her brain aneurysm, the importance of reaching back and pulling younger women up, and also advice she would give to millennials about long-term planning and saving.
As a Black woman, what do you consider your superpower to be?
My superpower would be networking and connecting people. I love to meet new people and figure out what they're about and connect them with the other fabulous people that I've met and I know. Whether it's professionally, whether it's personally, moms who are friends that I connect with other moms, I have a 15-year-old and a 12-year-old, so I'm very focused on them, but also journalists, or people who are interested in delivering content in the best ways possible, to as many people as possible; whether it's at their own companies, or whether it's on social media, I love connecting people. I think that's one of my biggest strengths and one of my superpowers.
What thoughtful or encouraging piece of advice would you give to your younger self?
One of the best pieces of advice that I would've probably told my younger self would probably be to not try to be the best at everything all the time, to really pick your moments, to really pick your direction, have a focus and have a plan for where you want to go, but realize that it's really often beyond your control. I have now come to realize, more than ever, that I can have the best plan: to be healthy, to eat right, to exercise, to do whatever I can to be at the top of my game in my career, and something unexpected can happen, and I nearly lost my life. So, now I know that my life is really guided by something much higher than what I can control. The fact that I know that and I believe that, and that I really accept and am so motivated by that helps me to live my life moment by moment, cherishing each and every step. Being so happy, and so blessed to be present where I am and valuing this moment, this day.
If you could thank any Black woman history maker for her contributions to society, who would it be and why? 
I would not be a journalist if it wasn't for Ida B. Wells, and I have to say that knowing her story, her struggle and everything that she did to become one of the premier journalists of our time, is so important. And that was important to me when I was a teenager at my first journalism workshop, it was important to me when I was deciding in college what I really wanted to do with my career, thinking it was journalism, but not quite sure. And it is really vital to me every single day, because I know I wouldn't be here without her having already done all that she accomplished. So, I'd say Ida B. Wells, for my career, was so very important.
Why is it important for seasoned and experienced Black women to reach back and help younger women of color? 
It's so important to reach back and help younger women because we would not be able to be where we are if there were not another generation that was helping us. So, for my career as a journalist, it was the Pittsburgh Black Media Federation, and it was women who were working journalists, mothers, [women who] didn't want to be there every Saturday, but they were, for 12 weeks in a row, to teach us what they knew about their profession to inspire us. And what I do now is I go and I speak, I speak in conferences, because I want people to understand that it is possible to have a career like this, it is possible to manage your own money, it is possible to be a mom and have a career, and it is possible to be present, and not always, always, always striving for that other level and still have a very successful and very fulfilling life. So, I think it's really important to reach back, all the time.
As a senior, personal finance correspondent, what advice would you give millennials about saving and long-term planning?
One of the things I would tell millennials about saving and long-term planning is that it is fantastic to have a lot of ideas about a lot of things you want to do, and to be hungry and ready to try the new experience, the next thing as quickly as you can. It's OK to think about that. But think about how to get that accomplished in the environment that you're in. One of the things that I don't see as often among millennials is loyalty to where they are. And maybe the thought is "this company is not going to be loyal to me, my boss didn't last that long, etc." There are some reasons you might think that. But there is something to being present at a place for a long period of time for as long as you can because, in that presence at a company, you may be afforded all kind of benefits that then will help you build that wealth, will help you build your savings. So, if you're in a company that offers a 401K plan, take advantage of that to the max that you can afford to do so and get every bit of free money you can get if they offer a company match. If you don't have one, or you're not really sure you want to tie up all that money for retirement when you're 59 1/2, save some money on your own as well. Because you're going to need that to buy your car, or if something happens and you have to have money for an emergency, you want to have that money saved.