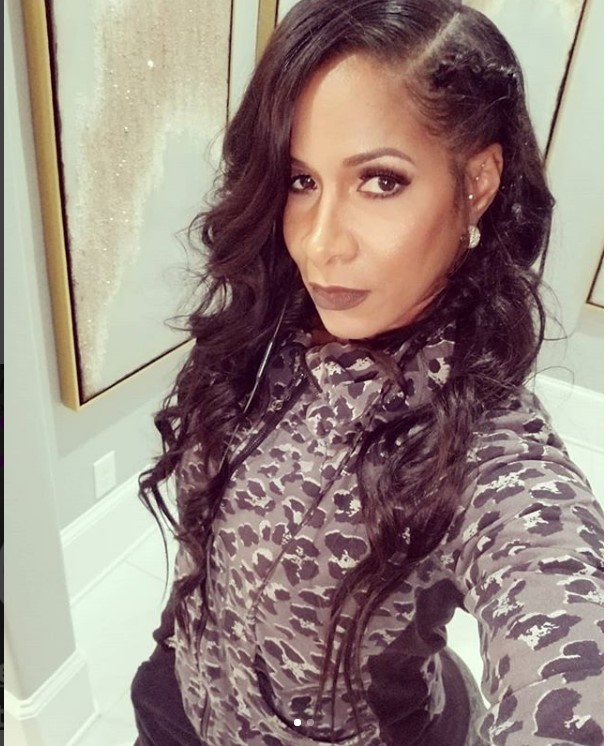 Multiple media outlets have reported that longtime "Real Housewives of Atlanta" cast member Sheree Whitfield will not return for season 11. Celebrity blogger B. Scott charges that she was fired by Bravo producers because her storyline had grown as stale as two-day-old oatmeal.
Now there are reports that Whitfield's love interest, federal inmate Tyrone Gilliams, may have played a part in getting his girlfriend terminated.
Soon after being thrashed during Sunday's explosive #RHOAReunion for her "bone collecting" proclivities, she was informed that her services were no longer desired.
Therefore, Whitfield was not offered a peach for season 11.
Word on the streets is that Whitfield's prison bae unwittingly played a part in her firing.
A source close to the hit reality show explained to TheJasmineBrand.com that since Bravo is forbidden from filming inside the prison where Gilliam is currently incarcerated, Whitfield's once fascinating storyline has quickly withered and died.
Furthermore, the source explains, since Whitfield has not really discussed Chateau Sheree nor her She By Sheree clothing line, she has given Bravo producers little to sink their teeth into as a reason to keep her around.
"Bravo can't film inside or even outside the jail [in New York]," a source told the California-based TheJasmineBrand.com. "This is causing a problem with her storyline."
Whitfield is said to be "very upset" about her termination. After being fired several seasons ago for the very same reason, Whitfield was brought back in season eight … and then let go two seasons later.
Do you believe Whitfield deserved to get her peach pulled?
If you tuned in to Sunday's reunion you also saw Sheree get defensive when asked about her She By Sheree clothing line. According to Sheree, her brand will have athleisure wear like joggers: "Joggers, it's more lifestyle. [It's coming out] September, spring, summer."
According to Kandi, she has no idea why Sheree snapped on her about her fashions.
When Bravo asked, Burruss said, "I have no idea what her problem was. … It felt like she was ready for war and was ready to give it to whoever said a word to her. I didn't feel like I said anything worth being snapped on."