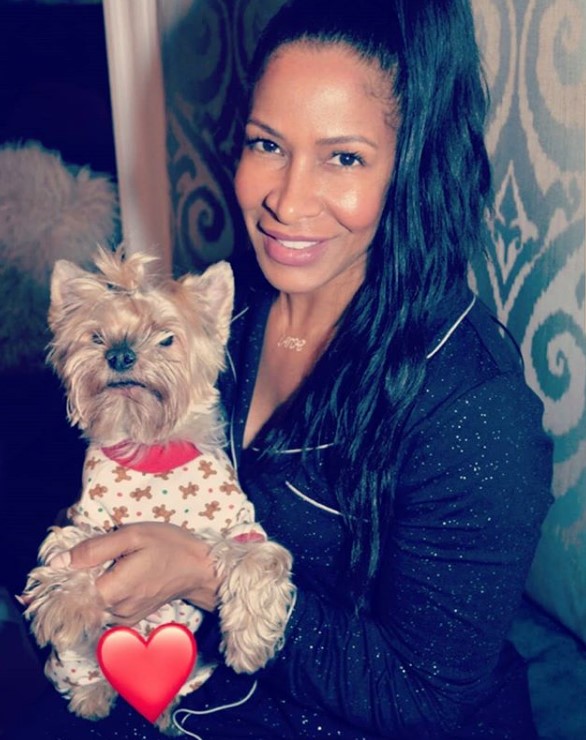 For the first time, "Real Housewives of Atlanta" star Sheree Whitfield is finally answering random fan's questions about her racy relationship with her infamously imprisoned beau, Tyrone Gilliams, a man she's been seeing for several years.
According to Whitfield, the bond between them is as deep and unbreakable as ever.
Whitfield is so secure in this relationship with a federal prison inmate — who tried to defraud the U.S. Department of the Treasury and got smacked with a 10-year bid — that she gave inside access to the Bravo cameras to film her private phone conversations with the man.
The 48-year-old Cleveland native was invited by Andy Cohen to stop by "Watch What Happens Live," where fans expressed curiousity about Gilliam's financial stability and his means to provide Whitfield an upscale life upon his release from confinement.
"I saw that you got a call from your honey, Tyrone," a caller inquired.
"He was telling you all these things that he was going to do for you when he gets out of jail, and I was curious, financially, how is he gonna be able to do these things? Does he still have money that he's kept from his embezzling days?"
"Ohhh, his embezzling days?" a stunned Whitfield retorted. "He's definitely OK, so if I'm not worried about it, you probably shouldn't be either."
She has not been shy at all about how serious her feelings for him have become lately.
"I see myself getting married again in the future. I love the institution of marriage a lot. I feel like Tyrone may be the one," a bubbly Whitfield confided to "The Daily Dish" recently.
"I know this man. I trust this man. I can talk to him about anything. He respects me and loves me unconditionally … I feel like he's my best friend. I feel like he's my soulmate and what we have, these feelings weren't just based on a physical relationship. We've gotten to know each other on a more emotional and mental level," Whitfield concluded.
Check out Whitfield's appearance on WWHL below:
Source: YouTube/Bravo/Watch What Happens Live