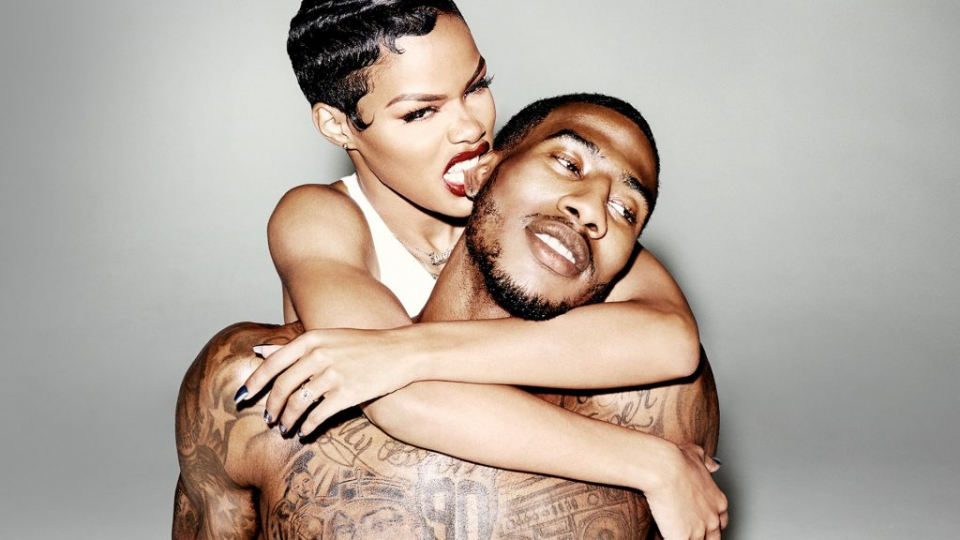 Teyana Taylor and Iman Shumpert have proved that #BlackLove is still alive and well on their hit reality show on VH1, "Teyana & Iman."
Long before its premiere, Taylor and Shumpert had become a couple to watch. Through social media, audiences began to get a glimpse of the kind of "real love" Mary J. Blige sang about all those years ago. They let us into their lives on social media by sharing pictures, videos, and posting racy comments on each other's pages, earning them an early spot as one of our favorite couples.
When word of them getting a reality show hit the internet, many of their online spectators were more than ready to break down the social media barrier and be let directly into their home. The show highlights Taylor, a singer, actress, dancer, and model, and her husband Shumpert, a championship NBA player and musician. It follows them through their daily life of raising their daughter Junie, managing both of their hectic schedules, highlighting their business ventures, and trying to love each other any chance they get.
Since its premiere, March 26, 2018, the couple and their baby girl Junie, have captured the hearts of their viewers through a real, raw representation of Black love within their family unit. Their season premiere garnered 1.56 million views. Beating out network affiliate "Leave it to Stevie," "Teyana & Iman" ranked in the top five in the Top 50 Original Cable Telecasts for March 26.
Their relatability seems to resonate with fans and viewers, making them a couple that you just can't help but root for.
Since Drake identified that "we live in a generation of not being in love," many have wondered if this generation has truly thrown out the idea of love. Faith has been renewed as we see this couple come through with genuine care and affection. With this show, Taylor and Shumpert have continued to show us that love does not come and go like the trends, it is forever in style.
You can see this display of #BlackLove every Monday at 9 p.m. EST on VH1.