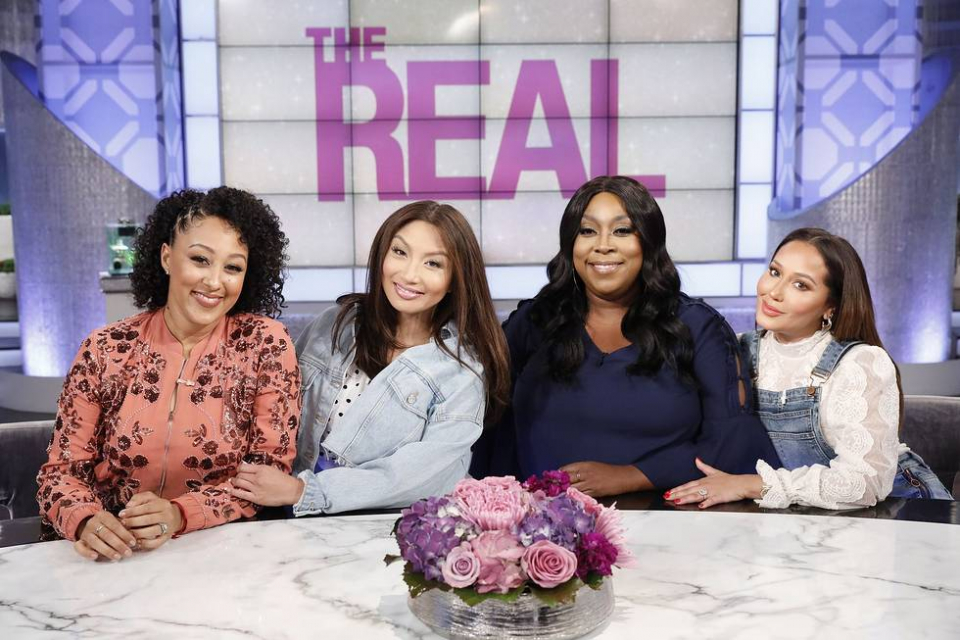 On Tuesday, April 24, the hosts of "The Real" talked about what's "real" about giving birth, and if it's reasonable that Kate Middleton was home so quickly after having her new baby.
They also discussed believing in "broken heart syndrome" and co-host Adrienne Houghton revealed the reason she would never ask a man for money.
Adrienne Houghton: "I Would Never Ask A Man for Money
"I would trust, but I also would be like – if I was dumb enough to trust, then I just gotta take the "L," like."
Loni Love: "You take the loss."
Adrienne: "Yeah, I take the loss, because at the end of the day – this is just me, I'm super prideful, like I – it takes – I would never ask a man for money, that's just me, I'm weird like that, I think my mom raised me like extra extreme, like "Have your own, don't ever depend on a man for money, don't –"
Tamera Mowry-Housley: "That's smart."
Adrienne: "So, I was raised that way, and there's something about that pride, that if a man kicked me to the curb – I'll be damned going back and begging him for some money. Like, even if – I would just literally be like, "You know what, good riddance, get out of my life, I'll start over, God will bless me again tenfold for what you did to me wrong, I will get it back and I will be just fine.
"But I can't see myself being like, "I need the money…" I just can't."
Tune-in to "The Real" — check local listings.