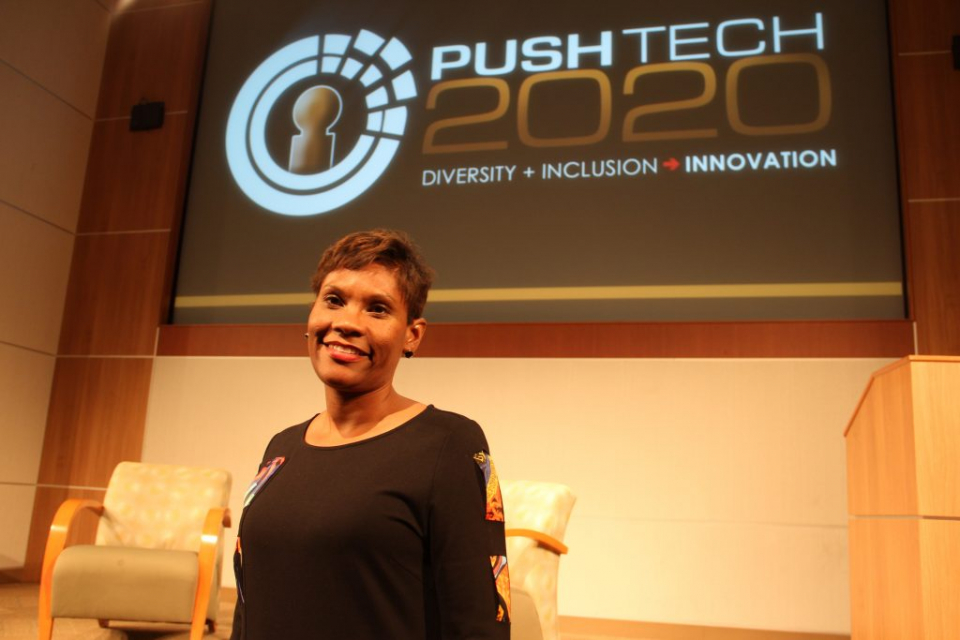 "It was four years ago that Pastor [Jamal] Bryant, Butch [Graves] as well as Rev. Jesse Jackson came to Intel and talked to us about the importance of diversity and inclusion in tech," says Pia Wilson-Body, executive director, Intel Foundation and director of Greater Americas, Corporate Affairs at Intel Corporation. "We've always thought this was important but the fact that it meant more, beyond Silicon Valley, really stuck with us. From there, we partnered with Rev. Jackson and his wonderful staff and decided to put a lot of weight behind it."
With the PUSH Tech 2020 Summit, Jackson and the Rainbow Push Coalition have used the platform to help increase diversity in tech. This year's summit was held over a two-day period in Silicon Valley.
When Wilson-Body was the global diversity workforce initiatives manager, she oversaw Intel's strategic approach to the development of college relations and the global branding and marketing of Intel's image as a workplace of choice.
"We announced a $300M diversity and inclusion initiative, and to have representation by 2020 at Intel. And, then look for fellow travelers in the community, in the Valley to join us. We've always been connected to and are more intentional about HBCUs. We just announced an HBCU 2.0 strategy about five months ago. We're partnering with select HBCUs in hopes of getting more engineers or just young people excited about technology," says the Spelman College graduate.
If there's one thing in the industry of STEM she'd like to change, it would be …
"I like to try and dispel the word 'engineer.' We all have engineering in us. Just believe that you can do it. I have two sons who are studying to be engineers. I think there is a space for us."
What is her superpower?
"I am a woman of faith. If you don't believe, you don't have the faith that you can believe then it's very little that you will achieve."
Wilson-Body has served on numerous nonprofit boards including PAASA (president), Jesuit High School, Oregon Black Historical Museum, Tigard Youth USATF board, Naperville School Diversity Advisory Board, United Negro College Fund Leadership Advisory Board (Cleveland), and CSU Youth Mentorship Advisors.