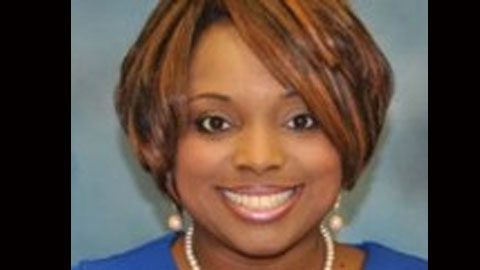 For the first time publicly, a lawyer for a former executive assistant at Fort Valley State University has confirmed that an investigation is being conducted regarding prostitution involving AKA members. Adrian Patrick is the lawyer for Alecia Johnson, who is at the center of allegations that she was pimping out students who wanted to be members of Alpha Kappa Alpha Sorority.
Patrick told WSB-TV that his client was not a pimp and that he was hired after she resigned. He further stated that he would have advised against her resigning because it gave the impression that she was guilty of something. Patrick was adamant that his client was being persecuted in the media and stated to WSB reporter Nicole Carr, herself an AKA, "I just think that's incredulous. I mean, I know people want to be in a sorority. I got that part. I just don't think you're going to sell your body. Plus, it's inconsistent with the reputation of Alpha Kappa Alpha."
Little is being said about the ongoing investigation being conducted by the Georgia Bureau of Investigation but what has been learned is salacious. Laptops have been seized by law enforcement and there are indications that the prostitution ring may go back at least two years. Patrick has given an indication into how he will defend his client and stated to WSB-TV, "I think what we need to do is look at the original accusation, the accuser or accusers and question their credibility and then at that point we'll get a better answer in this case."
Johnson has not been charged with any crime but she is named as a person of interest by the GBI. The national headquarters and regional leaders of Alpha Kappa Alpha initiated their own investigation this past weekend and suspended the undergraduate chapter at Fort Valley State University.