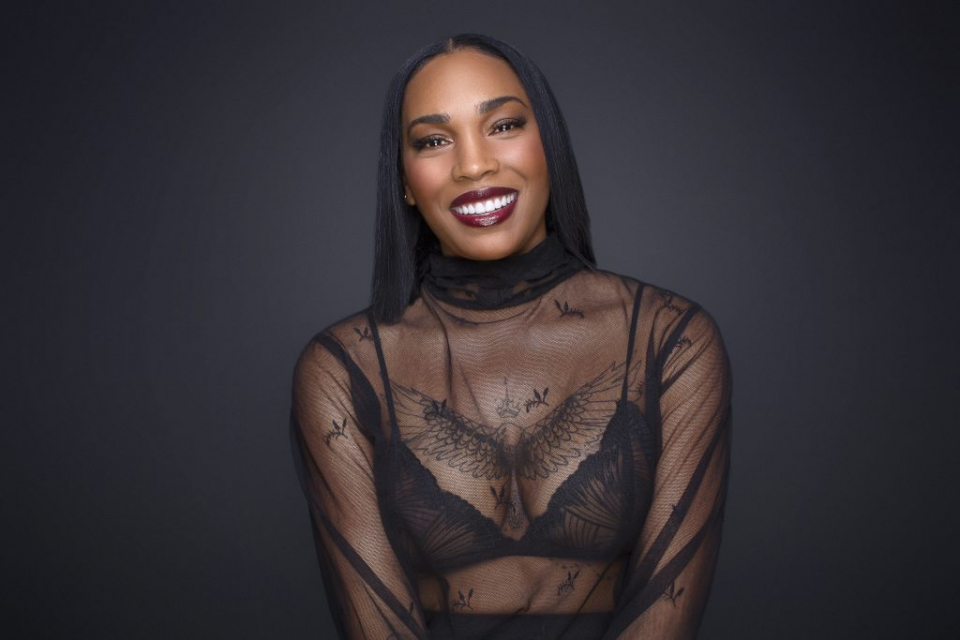 Dreka Gates is a woman who doesn't mind doing the hard work behind the scenes. As the wife  and manager of rapper Kevin Gates, she holds the key that unlocked her husband's career. Don't be confused, the queen of the Gates empire has many talents that she plans to show the world. Gates spoke with rolling out about all of her new business ventures.
Who is Dreka Gates?
For the last 12 years, I basically spent all of my time building Kevin's career. I am a businesswoman and I guess I'm responsible for his career you could say. I'm his wife, but I'm also his music manager. So, basically from day one I just did any and everything I could possibly do. Not knowing anything about the business, I just did what I had to do because his dream was to be everyone's favorite rapper.
What is the Bread Winners Association?
That is a record label that was Kevin's idea. While he was in jail in 2010, I went and had all the paperwork done on it. That is the record label that's owned by him and me and that's our label. He's signed to Bread Winners Association and we have a deal with Atlantic APG Records.
What do you love most about being the creative behind the Gates empire?
I love it because there are no rules for one, so we can do whatever we want. We can let our minds run wild and we follow our hearts and make it happen.
How do you balance being a wife, a mother, and a manager?
It is extremely difficult. I have had problems where I was too much into the business and neglecting my wifely duties, but I have gotten better at that. Kevin is good in areas that I'm not good in and I'm good in the areas that he's not good in, so we make a really good team. As far as with our kids and stuff, we definitely have help with that. We have nannies and my mom she helps out a lot. It would pretty much be impossible without help. Being in the industry becomes your life, not just your career.
What made you decide to step out on your own?
With him being gone for so long and not being able to manage him, I just wanted to do something on my own. Before meeting him, I was big into music and modeling. I was trying to get into acting and modeling because it was fun to me and I liked doing those things. People are always like who are you and what do you do? I get tired of people referring to me as Kevin's wife, but if they only knew, I am so much more than that.
What is Polished Eccentric?
It is my clothing line, and it came about because, for years, I was really into basics and keeping it simple. I found myself spending way too much money on quality basics. I would buy it and wear it over and over again so I could get my money's worth. So, I just wanted to come up with a line of basics and some trendier pieces and make it more affordable. It will be available strictly online, direct to consumer and some pop-ups. It is set to release, Lord willing, before the end of May.
What keeps you motivated?
I'm a really adventurous person and I love to keep learning and that Virgo thing kicks in where we just always want better. Enough is never enough for us. We will just keep going. The fact that I feel like nothing is ever impossible.
What advice do you have for women who are trying to follow in your path?
The thing that I always say is that my passion is the key to my success. Most of the things that I involve myself in are things that I am passionate about. Regardless of what it is, I will find a way because it's something that I absolutely love and that I'm really passionate about. For me, if that is there, you can't lose your just going to keep on winning.
What is your beauty regimen?
I keep it really simple, but that is another thing I'm working on, I have this company Look Better in Real Life and basically, I will be introducing the world to the things I use on my skin. So, basically, I use organic argan oil, regular cleansers, moisturizers and lip scrub. Anytime you see me wearing makeup is if someone else did it because I don't know how to do makeup.
What is your health and food regimen?
I'm a part-time vegan. The only type of meat I will eat is seafood and that's just because my doctors keep getting on me about protein and iron and all that stuff. I eat super-duper clean. I don't eat fried or fast food at all. I'm really big on green juices, that's my thing.
Is there anything else you'd like to share?
I forgot to mention, but one other thing that keeps me motivated is that young women look up to me. I get emails and messages all the time from them saying that I inspire them to follow their dreams.