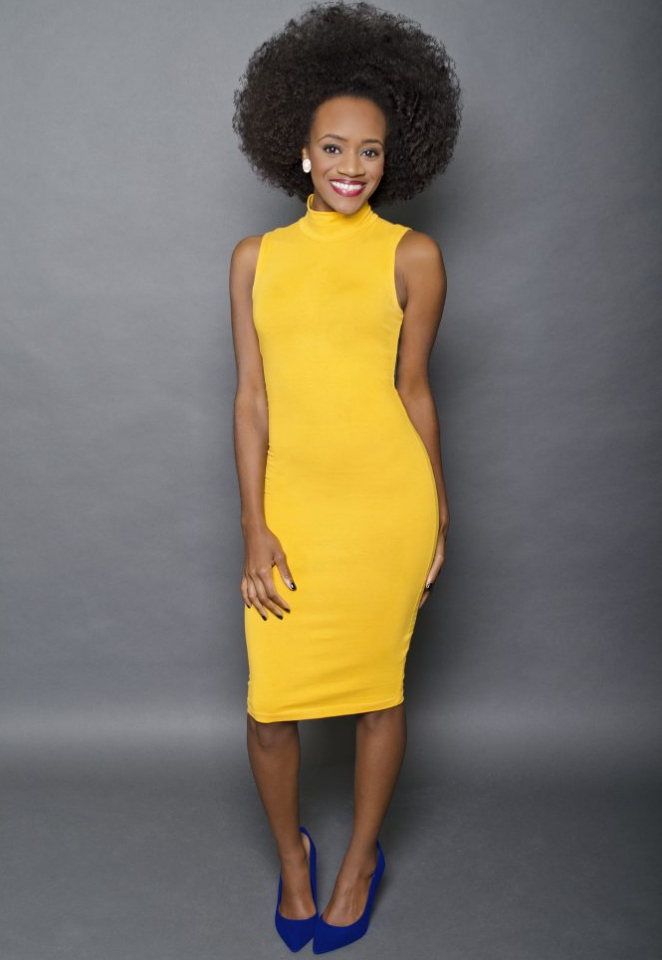 Christianee Porter has managed to take some characters she had in her mind and manifest them into comedy gold. Ms. Shirleen is one of her standout characters and represents the ultimate church mother who hasn't always been saved. Her antics will leave you crying tears of laughter. Her comedy is relatable and for everyone. We spoke with Porter recently about her journey, what inspired her and the projects she has coming up.
How did you get started in comedy?
I started as a very young child entertaining anyone who would give me their attention. I attended Horace Mann Magnet during middle school, and that's where I fell in love with the art of acting. I moved to Atlanta to pursue a music career but acting never left my heart. A few years passed and [the] music was not looking promising. I did the 9-to-5 thing, but I missed the stage. In 2014, I decided to try the stage again, but this time as a comedian. My set was a strong 2.5 minutes, and the crowd loved it. I knew then purpose was attached to me doing comedy. In January of 2016, I started making videos. Shirleen was my first character. Then came Yung Velvetta (my favorite), Karen Dontcare and Dr. Jenn. In July 2016, my videos went viral. I have been traveling the country doing stand-up as Shirleen.
Ms. Shirleen is your standout character and she is hilarious. Who inspired her?
Shirleen is a female impersonation of my stepfather and his brother. They were both two larger than life personalities, and no one could vouch for all the marvelous things they claimed took place in their lifetime.
Your brand of comedy has a strong connection to the church, why is this important to you?
My brand of comedy is simply clean comedy. I wanted to create content that people could watch with their children or older parents and not have to add a disclaimer to it before showing it. Many church people gravitated to my character Shirleen because she reminds them of someone they know or knew from church. I don't belong to any one group, I simply want to make everyone laugh. I am extremely grateful to God for the opportunity to do what I do.
Talk about what laughter means to you and why you have chosen to spread it?
Laughter is life. It is an opportunity to take an instant break from your current situation and cares. I choose to spread it because it is a gift given to me for the world, and it has been a healing balm to me while sharing it with others.
What projects are you working on now?
I'll be in the Tyler Perry's Madea's Family Funeral coming out real soon. I will be on a tour this summer called Clean Comedy Takeover, and for everything else, people will have to just stay tuned in to "The Christi Show."
Who inspires you and why?
Eddie Murphy, Martin Lawrence, Jim Carey, Jamie Foxx, Will Smith, Will Ferrell, and Whoopi Goldberg have been great inspirations to me. Each of them has shown me that you can create a life and legacy through your gifts of acting and comedy. They have also shown me to dare to be different, dare to think out the box, and having a few characters in your head [doesn't] make you crazy; it makes you a genius.
What words of encouragement do you have for those looking to follow their dreams?
Do not stop! Explore that thing that makes you unique and own it!