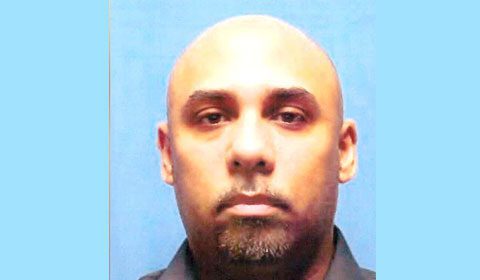 A shocking nightmare of methodical rape by a guard at Metropolitan Detention Center in Brooklyn, New York, has come to an end after his conviction this week. For the past several weeks, a jury heard graphic testimony that Lt. Eugenio Perez raped at least four female inmates. Apparently, from the women's testimony, what got the guard caught was his huge, uncircumcised hooked penis, and its accompanying stench.
According to the NYP,  testimony from the former inmates made people in the courtroom squirm while Perez sat calmly showing no emotion. One victim stated: "He wasn't circumcised. It was big, and it was like a hook. … It was humongous and it curved. If it didn't stink I would have been all over that s—."
Another victim spoke through a Spanish translator and testified: "It had a smell like he didn't wash or take a shower … it was a really strong smell."
The women stated that Perez would take them to a secluded part of the facility and force them to perform oral sex on a regular basis.  As part of the case, prosecutors were able to get a warrant to take pictures of Perez's penis to show the jury and confirm the description the women gave. In her closing statements,  Assistant U.S. Attorney Taryn Merkl said to the jury: "How would we know these very personal and intimate details if they weren't forced to live through it?"
Perez was found guilty on 23 counts of forcing inmates to perform oral sex on him and propositioning a fifth. When he is sentenced, he could face life in prison.