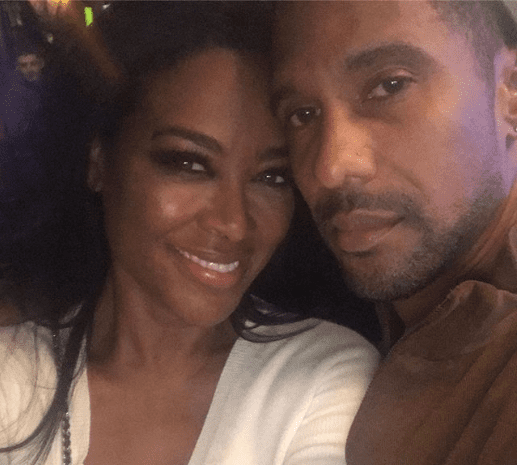 The streets have been whispering for months about whether Kenya Moore would be fired from the "Real Housewives of Atlanta" for her ceaseless proclivity for alleged shenanigans and deceit.
Well, it turns out that the rumors swirling about the ATL might be accurate this time.
Kenya Moore has officially had her coveted peach snatched from her, according to sources who spoke to Straight From the A.
As previously reported by rolling out, Moore, 47, has been accused of — and had been caught in — a web of lies that have been perpetrated by the Detroit-born beauty queen for several years now.
This time, Moore's machinations may have boomeranged and hit her square in the forehead.
Moore's alleged proclivity for chronic lying and kicking up dust has worn thin with Bravo execs. Moreover, Moore enraged Bravo producers last summer when she had a clandestine wedding to husband Marc Daly on the Caribbean island paradise and failed to inform her employers beforehand, nor did she send out any invitations to Bravo in order for them to film the sandy-beach spectacle.
Furthermore, many RHOA fans and pop culture observers are openly speculating as to whether Moore is even pregnant or if she concocted the scheme as a way to manufacture a storyline to remain relevant — and therefore employed — by Bravo.
According to Straight From the A, the rest of the cast members assembled for a "mandatory cast meeting" and Moore did not receive an invitation to be present.
According to multiple media and blog reports, Moore follows two-time RHOA cast member Sheree Whitfield and Kim Zolciak out the door. Moore allegedly mocked Whitfield for being fired from the show for a second time, so if this source is accurate, it will be especially painful for Moore to endure.
The source also proferred that Moore might be demoted to "friend" of the show, but some speculate that Moore's pride is too large to squeeze into a smaller, part-time role.
Not that Moore will suffer financially, if she did indeed get married in 2017. Daly is reportedly stacking the paper pretty high as a restaurantuer.
So far, the cast members who have been invited back include Cynthia Bailey, Nene Leakes, Kandi Burruss and Porsha Williams. Eva Marcille, who is currently in the "friend" status, is perfectly poised to snatch up the peach. And let's not forget the other well known part-timers Marlo Hampton and Shamea Morton.