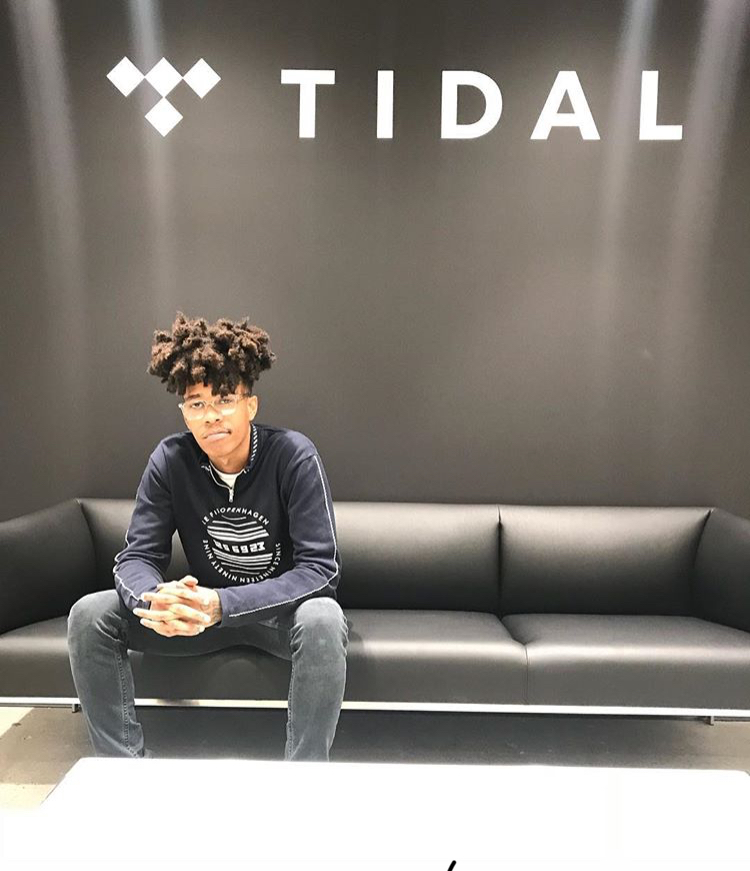 Photo Source: Instagram – @Lightshow10thpl
Lightshow is a rapper and the CEO of 86 America record label who hails from the nation's capital, Washington, D.C. Lightshow is very familiar with the music industry and has released more than 12 full mixtapes over the past decade. He is known for his heavy-hitting bars and off-the-top freestyles. His latest album, Kalorama Heights, speaks about the under-the-rug topic, gentrification in the D.C. area and how it has evolved in his community and affected its people.
Lightshow is more than just a musical genius but, also a business pioneer. He utilizes his record label and platform to create employment opportunities, teach others the ins-and-outs of the music business and to leave a legacy for his family and community. There are many positive gains that have stemmed from his independent record label, he says, "I've been fortunate enough to make a living out of it. It's different ways that we can get out of our situation and make life what we want it to be. [86 America] is about empowerment; empowering my family, my brothers and my team."
Through his lyrics, he inspires and elevates his community and one of the many lives he has touched is Great Mills High School shooting survivor, Desmond Barnes. Lightshow's originality and authentic narratives paint a vivid picture for his listeners, but what makes him most relatable with Barnes is that he was also a victim of gun violence. Lightshow continues to encourage the youth to lead a more positive and fulfilling lifestyle.
Rolling out spoke with Lightshow about his savvy business skills and overcoming gun violence. Check out the exclusive story below:
You're a Washington, D.C. native and you have an exclusive album out now, Kalorama Heights. Tell us about the creative process behind this project.
The creative process for me was that I just locked in on what was going on in my city. I really wanted to make a project that I [could] do for the people in my city. I wanted to do a project where I could show my growth and [where] I can speak to my people. They may not understand it now, but they will. [There are] different ways to stay focused through everything [that's] going on in the city whether it be wars or gentrification. I wanted to show that [there are] different sides of my city, especially for the people that know where I started at.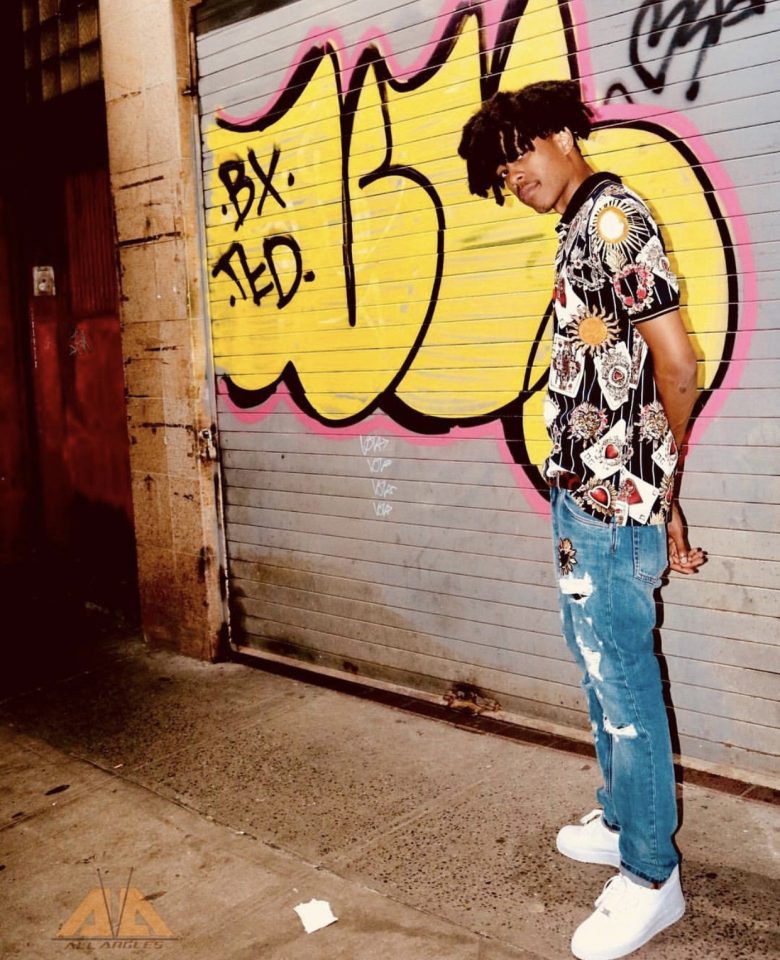 Photo source: Instagram @Lightshow10thpl
You're a young and successful hip hop recording artist and you're also the CEO of your own record label 86 America, what inspired you to create your own label? What do you feel is the major difference between entrepreneurs and those who work for someone else?
I wanted to make a platform for myself and others where they can learn the business [and] hear about some of my growing pains. It's about passing this stuff down and creating a legacy. For us, it's about making my family and of course, people that want to be a part of what's going on, it's a way to give them an outlet to be a part of something through service, work and helping to lay the foundation.
I like being independent because it's so much of the business you get to learn before hopping out and signing your life away. Anywhere you sign it's about signing to a good partnership with a label, company or people you feel comfortable with and that can help see your vision and can take you to the next level. It's better to know how to do a lot of the [business] yourself, know what it takes and knows about the process.
You've been rapping since you were a teen but you were also a musical engineer. You've previously mixed some songs for artist, Wale. What made you step out from behind the scene role of engineering songs to rapping full time?
Rap was like a new industry in my city. Right before it was rap there was heavy go-go activity. It still is heavy go-go activity, it's just that rap has a whole new platform. I've had to create a way for myself where I didn't have to wait on people. I have always had an ear for music and I can hear certain things that some people can't hear. I just like being around music; being in the studio, just the process of learning and knowing how everything works.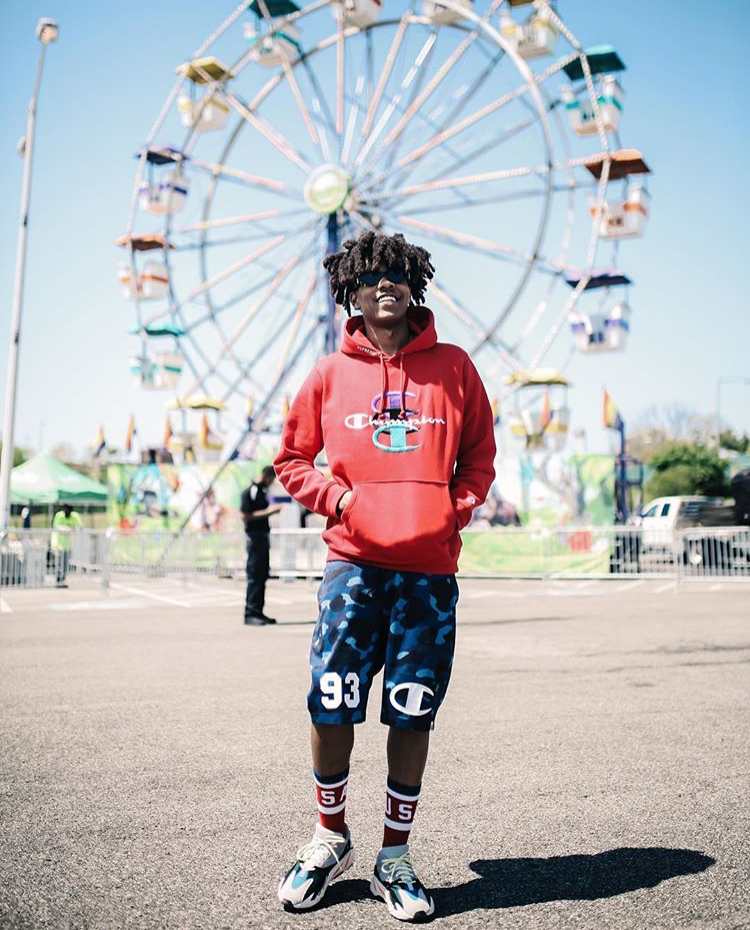 Photo credit: Roderick Washington II (Instagram: @rolvxx)
You're a positive role model for your fans, in April you visited Desmond Barnes, a Great Mills High School shooting survivor. Most people don't know that you were also a victim of gun violence, tell us about your experience with gun violence and how people can better deal with gun violence in their communities?
I was outside late at night, wrong place, wrong time. I know anything can happen at any time and at the drop of a dime it can be a life or death situation. When I went through my situation, it made me have to sit down and take stuff into perspective. I went 6 to 8 months not being able to walk and [went] through rehab. That's a lot of time for self-reflection. The recovery process was crazy but it was a life-changing experience. It brought my family closer together and it made me want to focus more and leave behind a legacy. The main thing it taught me was to stay focused.
There's never an off day for you; you're in and out of the studio constantly perfecting your craft. Are you working on any new projects? Can your fans expect another album?
I have a project on the way now it's called, Sleep When I Die.
How can fans stay in touch with you?
Instagram: @lightshow10thpl
Twitter: @lightshow10thpl
Check out the 86 America website at, www.86america.com
Visit Lightshow on his website at, www.welcometothelightshow.com