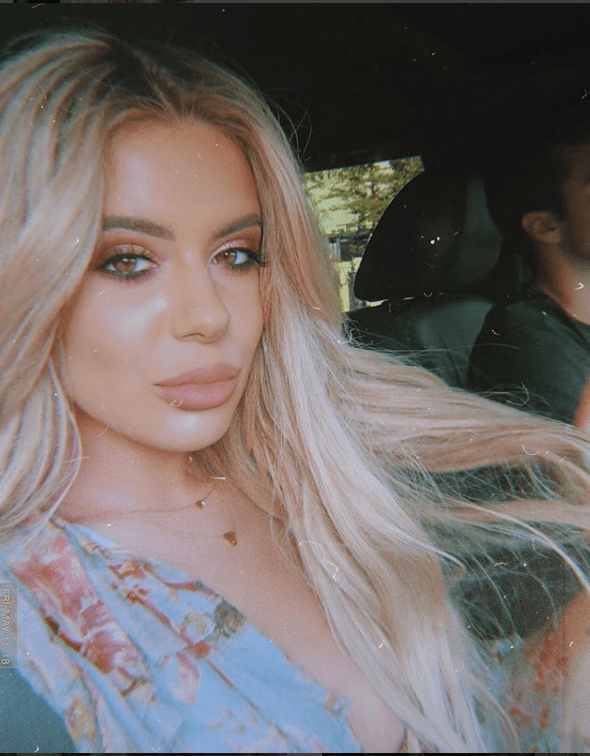 Nene Leakes of the "Real Housewives of Atlanta" snatched Kim Zolciak Biermann's daughter, Brielle Biermann, by her wig — once again — for her imprudent postings about "roach-gate" on Instagram.
Just when folks thought that Leakes had permanently closed the casket on the scandal that erupted during the last season of RHOA, Brielle Biermann, 21, was unwittingly lured into broaching that topic once again — and got scorched to a burnt crisp as a result.
Brielle Biermann posted her displeasure with her experience on Instagram and Twitter as of late, complaining that "social media isn't fun anymore" due to the fact that she is getting trolled and beat down relentlessly by scores of anonymous haters.
After her failure to acknowledge her own culpability in "roach-gate" and other scandals and beefs on RHOA, the "Don't Be Tardy" cast member decided, unwisely, to respond to one of her obscure detractors on the social media platform.
Brielle Biermmann tried to claim that she never posted the videos showing roaches in Leakes' bathroom in the summer of 2017. She also angrily told that Instagram user that "Nene did" and also states "ask Nene herself." The IG posts were later deleted but were screen captured by several publications including Straight from the A: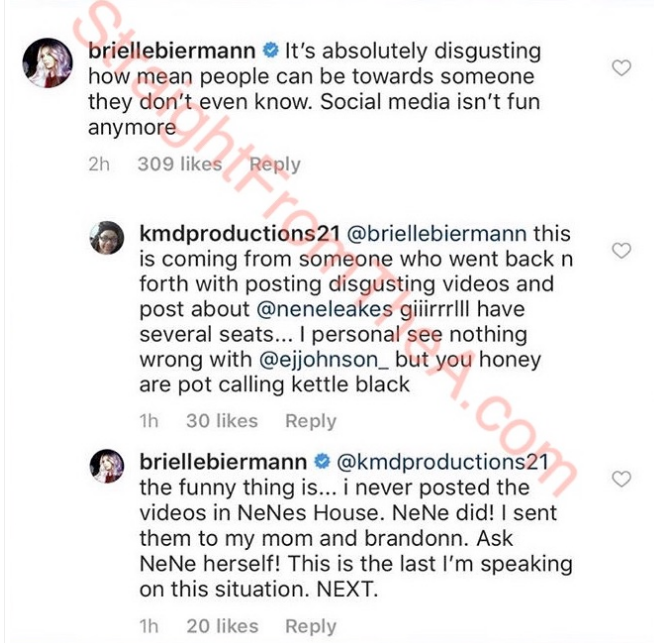 Brielle Biermann's comments incited another outburst from Leakes, 50, who is well versed in the art of squashing social media squabbles. She had no problem gathering Brielle Biermann by her edges and flinging her to the far reaches of cyberspace:
These are not good times on social media and reality TV for Zolciak-Biermann, 40, who has withstood severe beatings for spewing racist statements on the regular. Her daughter Brielle is now getting her fair share of floggings, as well.