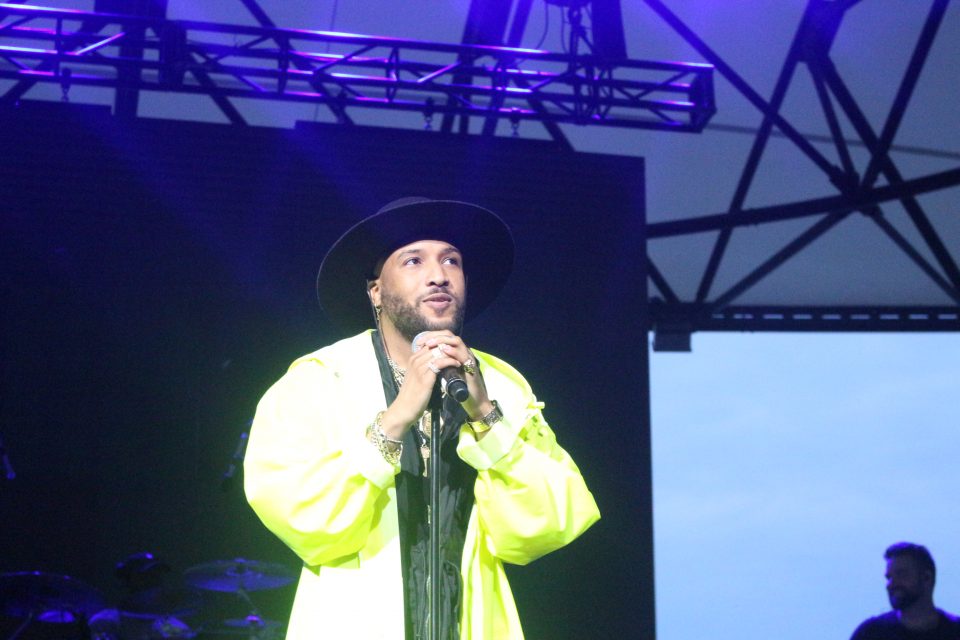 The Grammy Award-nominated Ro James gave rolling out the "green light" to exclusively kick it with him, shortly after his performance that was held on Saturday, June 9th in Detroit at Chene Park. Read below what he shared about his upcoming new music, his childhood upbringing and his Grammy nomination.
Welcome back to Detroit and congrats on your first Grammy nomination for your first album! We just witnessed an amazing performance from you. You were just on tour with BJ The Chicago Kid. Are there any more upcoming tour dates?
Thank you! We're off tour right now actually. Our last show was in L.A. on the 27th of May. It was great!
So are you working on some new music right now? Who can we expect collabs with?
Yes, absolutely. Collaborations kind of come organically for me. You have to be in a space where I'm already creating, in order to collaborate. Imma leave it like that you have to hear the album to see who's on it. I can't give you too much I don't wanna put out the album and tell people what to expect You're gonna hear it when you press play, and I think that's important for artists to gain respect that way through their music. I want to be iconic, and I still want to leave some type of mystery for my fans. You didn't know who Missy had on her album, you just pressed play. It was like, "Yo, this s— is a ride."
What was it like when you discovered that your first album, Eldorado, was nominated for a Grammy?
For me, the experience was similar to the book, The Alchemist, because there [are] moments and there [are] people that remind you along the way that you're on the path. If you really pay attention. Being nominated for a Grammy was like an omen for me because as an artist, you have peaks, highs and lows … for me, it was confirmation to keep going harder. It's crazy because the way that I started, I just now thought about this, I wanted to speak about my firsts. About my first love, first relationship, first car … Eldorado was my first Grammy nomination.
You shared that growing up you were a preacher's kid. What was it like growing up under that circumstance? How do you think that contributed to your talents today?
My parents always enforced individuality and "Don't follow anybody" and being yourself. My father was in the military, so my mom made it a point to instill in us to be original and not to follow other people. Especially since we moved every 2-3 years, getting to know different people. On the flip side, my dad was a very stern drill sergeant. He didn't let us listen to certain music, but what he did let us listen to was like Stevie Wonder, Marvin Gaye, Commission, Fred Hammond, Kim Burrell, etc. On my own, I would rebel and listen to Jodeci and H-Town. It was a mixture of everything.
How would you describe your journey thus far as a new artist?
I'm meeting my tribe of people who genuinely love and support me, and that feels amazing. Of course highs and lows like everyone else, but I appreciate everyone who supports me and my music and as a human being. Next time you speak with me I will have won a Grammy!
Where can our readers follow you to keep up with your endeavors?
@rojamesxix on all social media platforms.
Watch James' as he performs "Burn Slow" for the crowd at Detroit's own Chene Park.