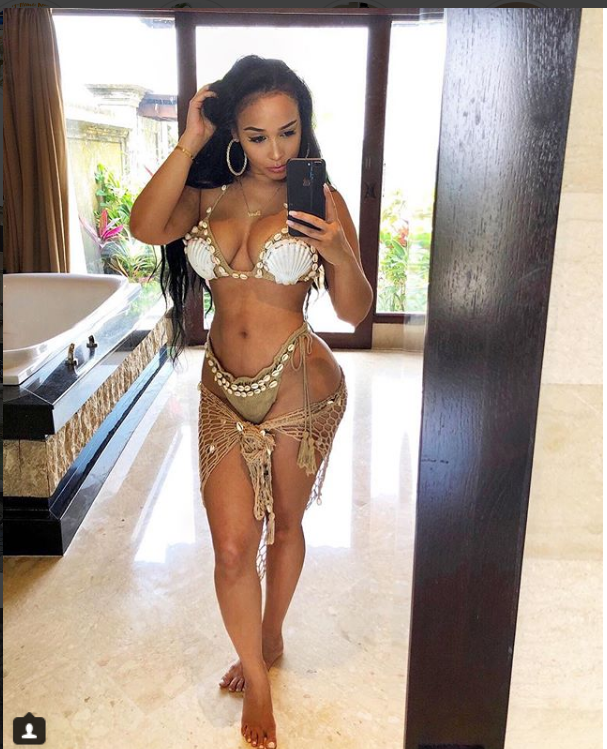 Jordan Craig, the former girlfriend of infamous serial cheater Tristan Thompson, is understandably embittered at Khloe Kardashian, who she accuses of luring the NBA star away from Craig while she was very pregnant.
But while the relationship with Thompson's baby mama was already characterized as frosty at best, it has now degenerated to ice cold after the stunt that Kardashian pulled on Friday.
Jordan "Jordy" Craig, the mother of Tristan's baby boy, Prince, and a model, was trying to develop a cordial adult relationship with the star of "Keeping Up With the Kardashians" for the sake of her child.
It is being reported that Kardashian destroyed the little connection she and Craig had built after Kardashian and Thompson paraded Craig's son Prince on social media in another tired family PR stunt with their own infant child True.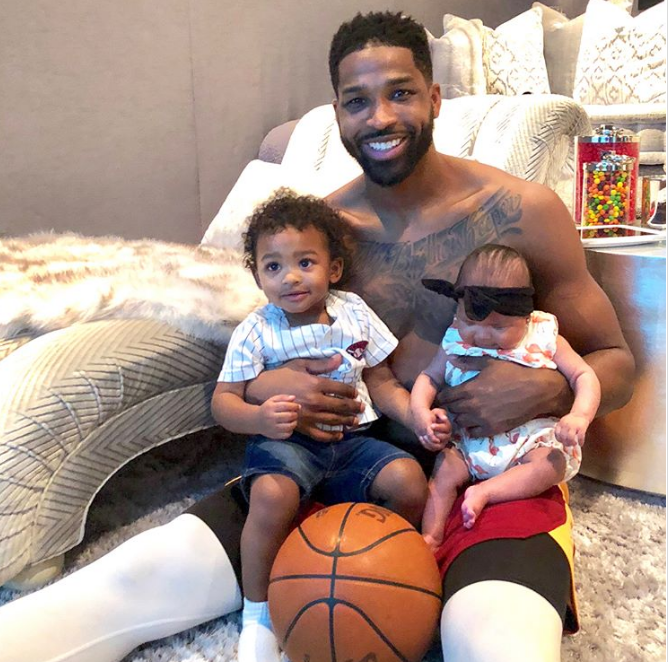 A source close to Jordan told RadarOnline that the reason Craig is reportedly upset is that she wants her son out of the public eye.
"Jordy is taking the high road and is not going to throw shade on Tristan publicly but she's super pissed about this opens a new window," the source close to Craig told the website. "She feels like he used their son for a publicity stunt and she's convinced Khloe is to blame.
"Jordy's happy Tristan's promised to spend more time with Prince but she's not so happy about Khloe being a part of her son's life, that's still a very hard pill to swallow," the source continued.
"Khloe and Jordan don't have the best relationship. Jordan totally blames Khloe for her breakup with Tristan, even though Khloe insists things were over between the two of them before she started seeing him."
The source went on to share: "So, it's definitely more than a little strained between them. But, Jordan is never going to stop Tristan from seeing his son. Khloe loves Prince. She thinks he's totally like a tiny little Tristan and is just too cute for words. Seeing Tristan with Prince and True melts Khloe's heart, and it's even got her thinking about having another baby with him– it seems she's finally managed to put the whole cheating scandal behind her at last."
Jordan has been posting sexy photos while in Bali and fans are weighing in on the fact that Thompson had the audacity to leave her in the first place.
One person wrote on Craig's Instagram post: "You are so beautiful honestly. She's way better than Khloe.. what was he thinking."
Another commenter added on the IG page: "I just found out this is the mother of Tristan's son. Is he blind? How'd he live for Khloe? Like has he lost his mind? Why? I'm objective btw I don't follow either one of them. He posted a picture of baby Prince and his daughter hope you agreed to this."
Most fans believe it will take a lot of time and work to bring about real peace in this family.