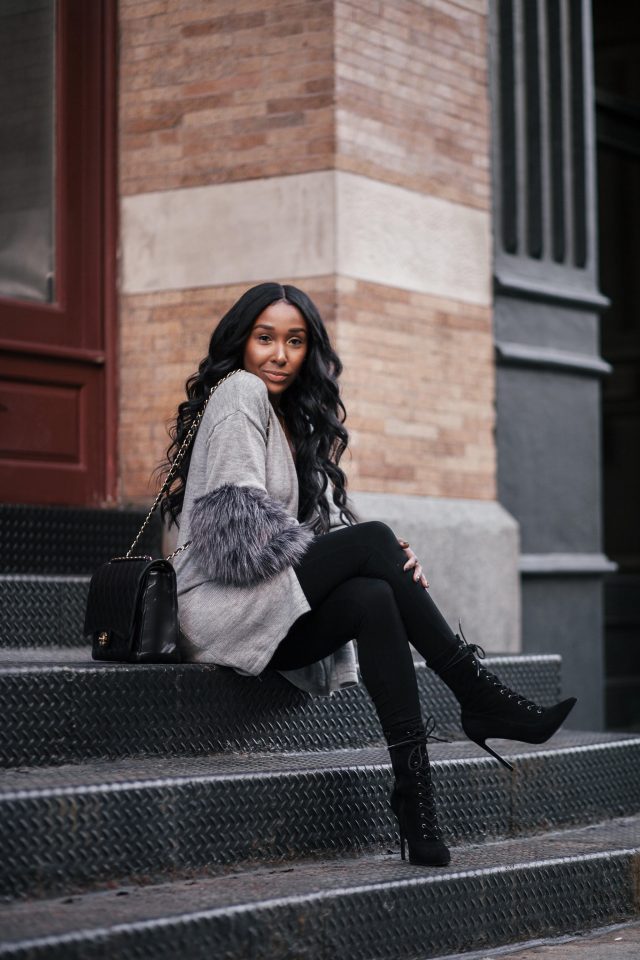 Melanie White is that mompreneur, successfully running multiple businesses as a part of her popping brand while being a fabulous mom to an adorable toddler. White launched her custom jewelry line, Melanie Marie Jewelry, in 2009 and it became a huge success and the catalyst for her larger brand. This woman has now expanded her brand with several ventures, including mentorship, consulting, the AM custom baby jewelry line and the Melanie Marie App. She is teaching her daughter early about hard work and branding, garnering her sponsorships with Target and Pampers. White told rolling out how she used Instagram to build her brand and how she manages motherhood and business.
How do you define your brand?
A few years ago if you asked me this question, I would've defined my brand as only an accessory company. Fast-forward to today, my brand has evolved and encompasses so much. I would define my brand now as a lifestyle entrepreneurial brand. I essentially have an "umbrella" company with Melanie Marie as the main brand and other mini brands that I have built underneath that.  I have become the face of my brand, so I promote my entire lifestyle and have made myself into my brand. Lifestyle brands seek to inspire, guide and motivate people across multiple touch points. That's exactly what I do. I show how you can live your life, run successful businesses, travel, look fly and have fun all while being an awesome mom.
Where did your love for fashion come from? 
When I was younger, I used to always see all of the awesome statement pieces my grandmother owned. She used to tell me stories about the dinner parties they used to have years ago and how they all dressed up "real sharp" to enjoy each other's company. She has all types of hats, brooches, furs, you name it. Seeing and loving all of her pieces is when I started getting into accessories and fashion.
As a woman what do you consider your superpower to be?
I believe all women are superheroes in their own special way. We do so much and have so much responsibility. Just the mere fact that we can carry life inside of us makes us superheroes. I believe that my superpower is the ability to balance my personal life with my crazy business schedule. I have a lot on my plate, but my superpower is how I do it all with ease — especially with a toddler at home. I do get tired and sometimes even feel a bit overwhelmed, but I always keep going.
When did you realize that entrepreneurship was the path for you? 
I realized that entrepreneurship was my path shortly after working a traditional 9-to-5 job. I decided that I wanted to be my own boss and set the tone for my life. I didn't want to have to ask anyone to be able to go on vacation or continue to work hard to make someone else rich. I wanted to work hard to make myself rich and to be able to feel awesome that my hard work provides for my family. I wanted the rewarding feeling of seeing my success in a business that I own.
What does it mean to be a mompreneur? 
A mompreneur is a mother and an entrepreneur. Mompreneurs deal with raising children and giving them emotional support while balancing being a savvy entrepreneur in a male-dominated world. A mompreneur is a superhero. I take my hat off to all of the mompreneurs.
How have you transcended successfully across so many platforms?
I built my main following on Instagram and worked my way from there. I utilize cross-promotion a lot, and I found that it works best for me. I like to leave teasers on Instagram and tell my followers they have to find "the rest" on another platform. I make sure that I always promote myself hard. I always let my followers know where they can find me on other platforms, and I always provide social links.
What are your thoughts on #collaborationovercompetition?
I am here for collaboration over competition. Collaboration is the new competition. I always advise people to choose collaboration over competition for better business and relationships. This is something I actively take part in. I have multiple friends who are trying to build their brands and ask me for tips [and] advice all the time. I always share my knowledge [and] contacts and also give them ideas. I also have friends who have built their brands already, and whenever we all do events, we collab with each other versus working with a company I don't know personally. We promote each other's businesses, which I think is amazing. Collaboration over competition encourages meaningful relationships, creativity and vulnerability. I see no point in competing because there is enough money out here for everyone. There is no need to try to measure up [or] climb a ladder to tear others down to build yourself up. It's time to connect and collaborate, to support and strive for better relationships in life and business.