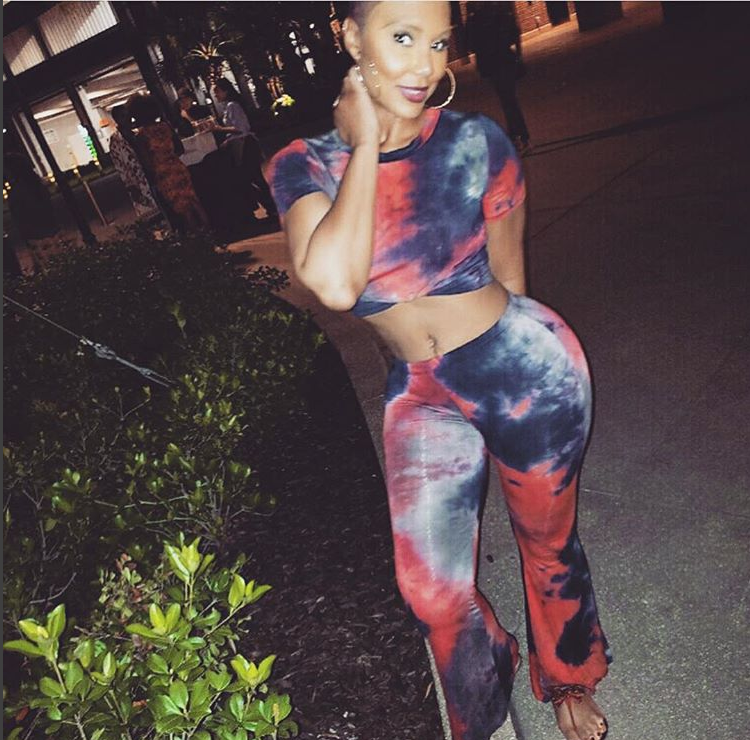 R&B singer Tamar Braxton got into a heated online scuffle with soul crooner Tank this past week after he came to the defense of the band Braxton fired after they missed her important concert date in Philadelphia.
Braxton, 41, put the defunct band on full blast when she announced that they were terminated when they blatantly left her hanging before her concert performance, allegedly opting to roll to the ultra-popular and heavily attended Essence Music Festival in New Orleans.
The star of the "Braxton Family Values" reality show on WeTV even shared receipts of her ex-band members texting one another, which she revealed in her Insta-Story.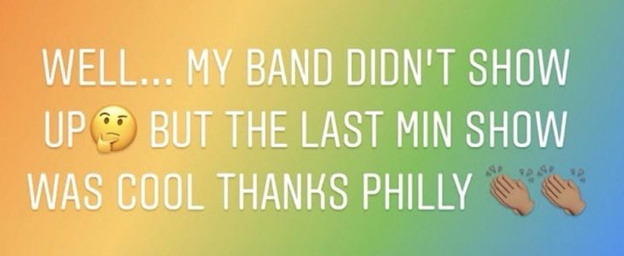 Tank, 42, who took umbrage with the way Braxton chose to handle the fallout, came to the band's defense and it elicited a scorching retort from feisty Braxton.
https://www.instagram.com/p/Bk8EporHvm3/?utm_source=ig_embed
therealtank@tamarbraxton i have the band and i'm not letting them go!..🤣🤣🤣. On some real shit though sis don't attack these kids on social media. @Von_cocapt @jboohill @aj4rmduval@zamarworld are good guys and they'd never intentionally miss a gig period. If someone in your camp is telling you something different, which i know they are, it's a lie. I'm not here to attack you on social media either just here to protect my guy's professionalism and credibility on social media since they were attacked here..🤷🏽‍♂️
#RnBMoney #TheGeneral
Braxton immediately fired back with both barrels smoking after she read Tank's defense of her fired band by referring to him in disparaging ways. The Instagram post has now been deleted but it was screenshot by The Shade Room: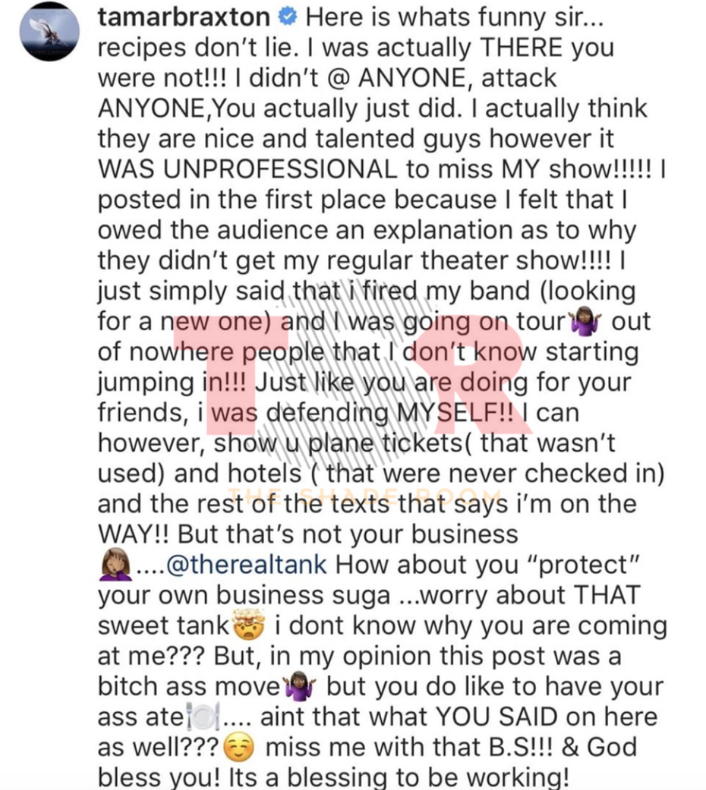 Check out Tank's response to Braxton's clap-back after flipping the e-page: