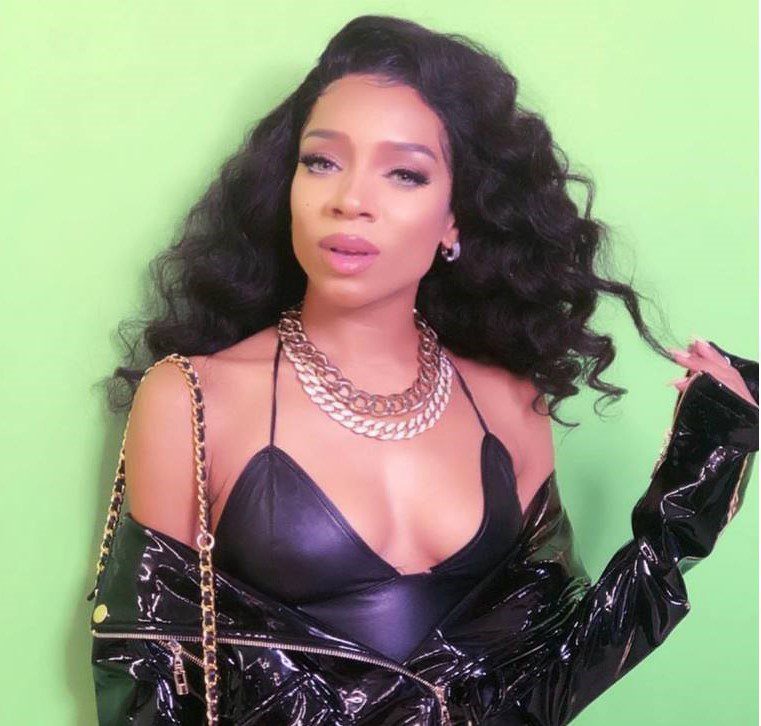 Lil Mama attended rolling out's recent cover reveal for Bow Wow at the Phillip Plein store located inside Phipps Plaza in Atlanta. Besides remarks that she and Bow Wow look like long lost relatives, guests noticed that the femcee turned actress was looking better than ever before. Long gone is the East Coast B-girl style and instead, Lil Mama's look has been softened with a feminine sass that highlights her best features. Lil Mama's hazel eyes are her most memorable feature and even more so when played up by flirty lash extensions that complete her soft and sexy look.
Celebrity makeup artist Daniella says lashes are just as important as eyebrows when completing a look for television or a photo shoot. "Lashes allow you to play up your eyes in a way that immediately draws attention to the eye," she explains. "For this look, Lil Mama's makeup is very natural and soft and her lashes are full and flirty, playing up those beautiful green eyes."
Daniella says lashes should be selected based on the shape of the eye and also based on the overall look. "Don't be afraid to play around with different styles to find out what looks right on your eyes. Lashes can be used to open smaller eyes and give additional shape to bigger eyes. You have to find what works for you," she says. Daniella suggests mink lashes if you are looking for thick, full lashes that look natural.
There are several options when looking for what type of lash extensions will work best for you. "Individual lashes tend to last longer if they are applied correctly, but strips are a great option if you are doing a photo or video shoot," Daniella explains.
If you aren't an expert at applying lashes, you can have them put on at a lash bar or most beauty salons. Daniella says it's important to make sure you aren't allergic to the glue being used for lashes before applying them.
"The biggest mistake women make with lashes is not knowing they are allergic to certain types of glue and that can cause infections in the eye in extreme cases. Other than that, just have fun. It's a great way to take your makeup to the next level," she says.