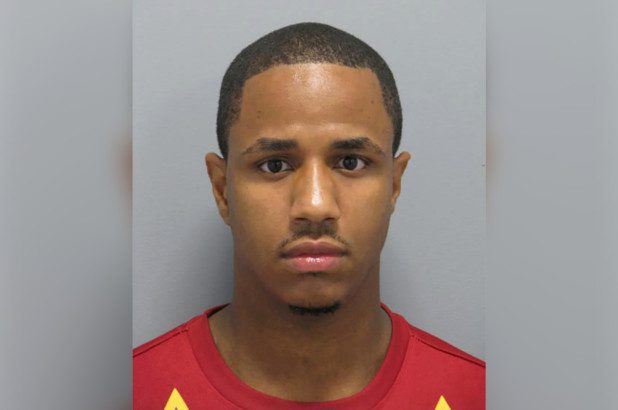 Tinder and Plenty of Fish have often allowed millennials to navigate the world of dating with a simple swipe on a cell phone. However, the dating apps allegedly became platforms for a serial killer to find his next victims.
According to the New York Daily News, Danueal Drayton, 27, was able to impress women online, schedule a date with them, and would later assault and kill them.
The hunt for Drayton began after Samantha Stewart, 29, was found dead inside her home in Queens, New York, on July 17. Authorities say Drayton met Stewart on Tinder and the two met for a date before he strangled and killed Stewart. Police collected DNA from the scene and connected it to a sexual assault that took place in Brooklyn, New York, one month prior. The victim in Brooklyn survived the attack and told authorities that she met Drayton on Tinder.
Drayton fled to Los Angeles, California, where he continued to meet women on dating apps. He was eventually tracked by the New York-New Jersey Police Task Force. When Drayton was arrested at a hotel, he allegedly had raped a woman and was holding her captive in the hotel room. He met the woman while sharing a ride through Uber pool.
Once in custody, he allegedly confessed to Stewart's murder and seven other murders that took place. He told police he killed two women in Connecticut; one woman in the Bronx, New York; another woman in Suffolk County, New York; one woman in Queens, New York; a woman in California; and two men in New York.
Drayton was arrested in June for choking his ex-girlfriend, Zynea Barney, in Nassau County, New York. His bail was only $1K, but the judge dropped bail requirements and Drayton was set free.
Barney told CBS Local that Drayton seemed like a "cool guy" who had an impressive vocabulary. She said he attempted to strangle her in her car until witnesses saved her life. Once he was released from jail, he continued to harass her and cut her tires with a knife.
Drayton's sociopathic actions serve as examples of why dating is not always easier when using an app to find love.
He is currently being held in California on $1.25M bail and is being charged with attempted murder, forcible rape, sexual penetration by foreign object and false imprisonment. He also faces extradition to New York.